Covid – 19 is spreading like a ravaging wildfire throughout the world. After a brief period of respite, it has suddenly gotten worse than what it was in 2020 and the country being affected most is India. With a surge in cases every single day with no sign of it getting better, there are many countries that have put a travel ban from India. These include countries like the UK, Hong Kong and the USA.
Amidst this pandemic-induced chaos, the already battered aviation industry has taken yet another hit. According to the data shared by the Ministry of Civil Aviation, the average daily footfall of passengers and travellers have drastically gone down from 2 lakh ever since the first time it was re-started after the first Covid-19 wave. While domestic flights will function in a calibrated and controlled manner, the impending fear of the closing up of international flights has the flyers in fear.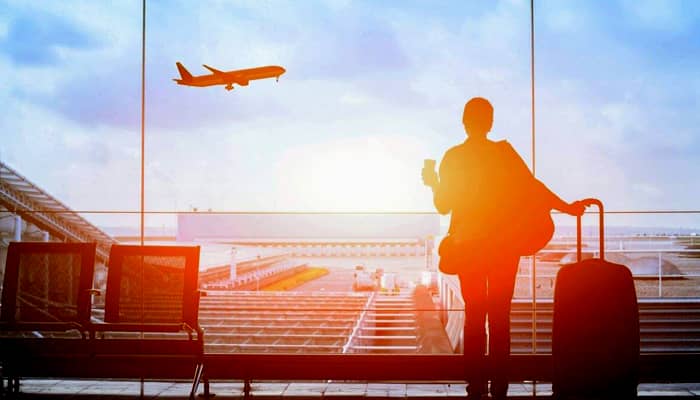 Keeping all this in mind, let's take a look at countries to where you can take an international flight and also the countries announcing restrictions.
What Is An Air Bubble?
An air bubble is a temporary arrangement between 2 countries to restart commercial flight services at a time when regular international flights are suspended due to Covid 19. According to this arrangement airlines from both the countries are allowed to operate, unlike in case of mission Vande Bharata where only Indian carriers were allowed to operate flight.
Where Can You Fly Under the Red Bubble Pact?
India had initially established travel bubble pacts with countries like USA, Germany and France in 2020. Ever since then, India has formed this pact with 27 different nations in all. These are: Afghanistan, Bahrain, Bhutan, Bangladesh, Canada, Ethiopia, France, Germany, Iraq, Japan, Kenya, Kuwait, Maldives, Nepal, Netherlands, Nigeria, Oman, Qatar, Russia, Rwanda, Seychelles, Tanzania, Ukraine, UAE, UK, USA, Uzbekistan.
Which Countries Have Restricted Flights from India?
Ever since the second wave of Covid-19 has engulfed India, Hong Kong and the UK have suspended flights from India. The UK has put India on the red list keeping the current situation in mind whereas Hong Kong is allowing passengers with a covid negative report from a test done 72 hours prior to the journey.
What Is the Latest Travel Advisory from The Us?
The CDC has recommended people not to travel to India right now where even fully vaccinated individuals are getting re-infected. But if someone has to travel to India on an urgent basis, then they should first get fully vaccinated, and on reaching India, they should follow all the covid guidelines strictly like constantly washing hands, observing social distancing and wearing a mask at all times.
Who Can Travel to India From the Us?
These are the people who will be permitted to travel to India from the US:
US citizens, permanent residents and foreign nationals holding valid US visas.
Any Indian national holding any type of a valid US visa.
Seamen of foreign nationality. Seamen holding Indian passports will also be allowed clearance from the ministry of shipping.