Pilgrimage Tours Packages
In a pure, calm and calm setting, the fragrance of the Havan Yajna, chanting of holy prayers can be experienced on the pilgrimage of India. Visiting many pilgrimage tours in India is a very spiritual experience. You can really take advantage of a full refund by paying a visit to this country of various religious beliefs. The Namaste India Trip offers a variety of other places as well as a spiritual experience for tourism in various religious places like Varanasi, Mansarovar, Mathura, Dharamsala, Amritsar, Rishikesh, Bodh Gaya and Amarnath. Make one of your famous holy centers in India and make a plea by grabbing the best pilgrimage tours package.
We offer you some of the most popular spiritual journeys in India. This visit gives visitors an attractive experience that they will remember for many years. We present pilgrims with innocent services to make our holy journey comfortable.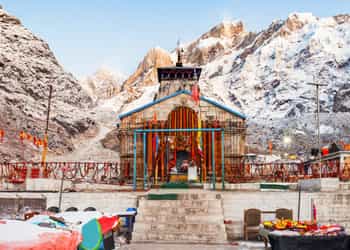 Chardham Yatra From Delhi

Destination: Delhi - Rishikesh - Yamunotri - Gangotri - Kedarnath - Badrinath
Duration: 11 Nights / 12 Days
Hotel
Flight
Meals
Sightseeing
Bus
Cab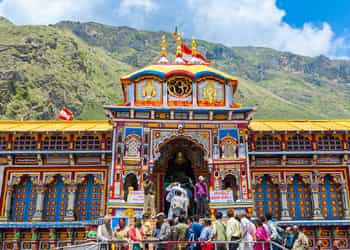 Badrinath Yatra From Haridwar

Destination: Haridwar - Pipalkoti - Badrinath - Rudraprayag
Duration: 03 Nights / 04 Days
Hotel
Flight
Meals
Sightseeing
Bus
Cab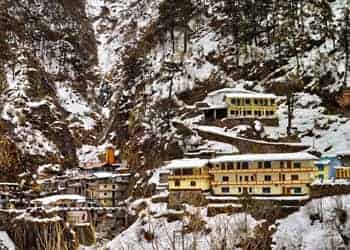 Gangotri Yamunotri Yatra Package

Destination: Delhi - Rishikesh - Barkot - Yamunotri - Harsil - Gangotri
Duration: 05 Nights / 06 Days
Hotel
Flight
Meals
Sightseeing
Bus
Cab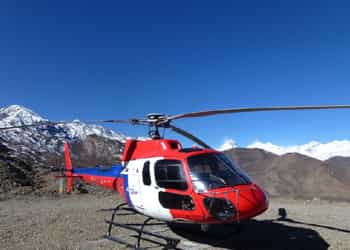 Muktinath Helicopter Tour Package

Destination: Kathmandu - Muktinath
Duration: 03 Nights / 04 Days
Hotel
Flight
Meals
Sightseeing
Bus
Cab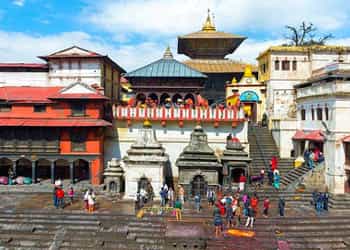 Muktinath Pashupatinath Tour Package

Destination: Kathmandu - Pokhara - Jomsom - Muktinath - Chitwan
Duration: 08 Nights / 09 Days
Hotel
Flight
Meals
Sightseeing
Bus
Cab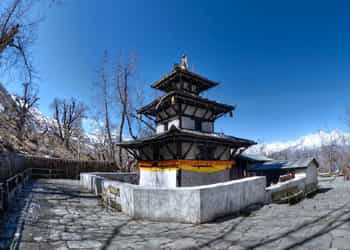 Muktinath Kathmandu Tour Package

Destination: Kathmandu - Pokhara - Muktinath
Duration: 06 Nights / 07 Days
Hotel
Flight
Meals
Sightseeing
Bus
Cab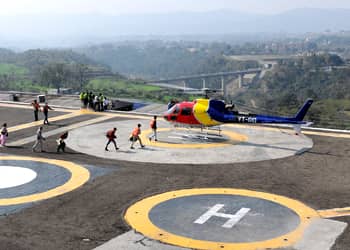 Vaishno Devi Helicopter Yatra

Destination: Jammu
Duration:1 Day
Hotel
Flight
Meals
Sightseeing
Bus
Cab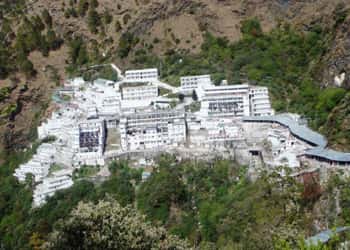 Amarnath with Vaishno Devi Tour

Destination: Delhi - Amritsar - Jammu - Katra - Vaishno Devi - Srinagar
Duration: 10 Nights / 11 Days
Hotel
Flight
Meals
Sightseeing
Bus
Cab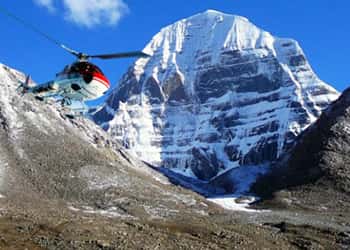 Kailash Mansarovar Yatra

Destination: Kathmandu - Nepalgunj - Simikot - Hilsa - Purang - Mansarovar
Duration: 11 Nights / 12 Days
Hotel
Flight
Meals
Sightseeing
Bus
Cab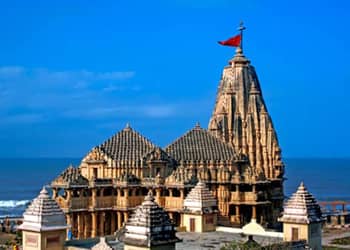 Dwarka Somnath Tour Package

Destination: Ahmedabad - Rajkot - Dwarka - Porbandar - Somnath
Duration: 05 Nights / 06 Days
Hotel
Flight
Meals
Sightseeing
Bus
Cab