Pilgrimages in India make up a vital part of the spirituality and religious beliefs of the people of this colorful sub-continent. The ancient land of India has been walked on by the gods themselves along with prominent spiritual teachers, priests, sages, and philosophers in search of inner quests. Ever since the beginning of time these walks and trails across the Indian landmass have gained a lot of importance among the people who go on this quest for truth or the meaning of life from various parts of the world, especially if you are a deeply religious individual.
When it comes to pilgrimages, India is a hub. It is one unique nation that is bound together with a strong sense of oneness and brotherhood. Every step you take here you shall be greeted with one holy shrine or the other. Taking a holy journey is a part and parcel of what being a real Indian truly means. These pilgrims' trails crisscross the entire nation and there is no dearth of holy Yatras to take. From the Char Dham Yatra of all India to Badrinath, Rameshwaram, Dwarkadheesh, and Jagannath Mandir and the Chota Char Dham Yatra to Kedarnath, Badrinath, Gangotri, and Yamunotri to the holy Shiva pilgrimage of 12 Jyotirlinga to the pilgrimage of the holy cities like Varanasi, Allahabad, Rishikesh, Haridwar and much more.
We bring you incredible packages to meet your pilgrimage requirements. No matter what time of the year you choose to take this holy journey we have highly customizable packages available that too at the most unbelievably low price. Pay a soulful homage to Mata Vaishno Devi, get doused with spiritual vibes on your pilgrimage to Tirupati Balaji, or feel the power of the goddess herself and welcome goodwill in your life and family by taking the pilgrimage for 52 Shaktipeeth. What used to be a far-fetched dream for most, of visiting the iconic cave of Lord Shiva and Parvati i.e. amaranth Yatra of Jammu can now be done with extreme ease but with overwhelming peace and serenity.
Being the land where once the great religious dharma teacher, Gautam Buddha had traveled extensively, attained enlightenment, and set forth the wheel of Dhamma, Buddhist pilgrimage packages to the important places related to him are also made available. We have also made sure to cover the iconic monasteries of Tawang, Sanchi Stupa, and many more.
The best part is you can reset the package according to your liking, convenience, and budget. Handcrafted with care and designed by our efficient travel experts each pilgrimage tour package, no matter which one you choose will bring you immense joy, love, and happiness. A great option for your family, friends, and loved ones to experience a holiday filled with incredible spiritualism and a feeling that will rejuvenate or refresh your soul. No matter where you are traveling from, within or from Abroad, we understand your travel needs and create a lifetime's worth of memories and maybe even keep coming back for more!
Best Selling Pilgrimage Tour Packages in India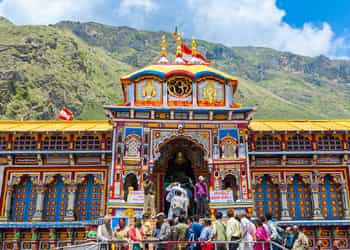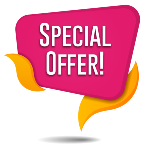 Customized Package
Chardham Yatra Package from Delhi
Destination
Delhi | Yamunotri | Gangotri | Kedarnath | Badrinath
STARTS FROM
₹ 30,900
per person on twin sharing basis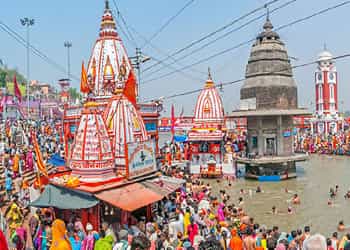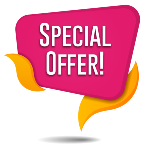 Customized Package
Badrinath Yatra Package from Haridwar
Destination
Haridwar | Pipalkoti | Badrinath | Rudraprayag
STARTS FROM
₹ 10,500
per person on twin sharing basis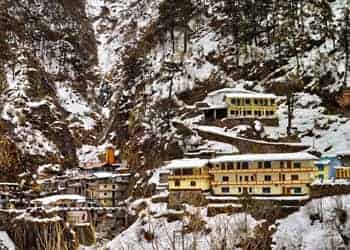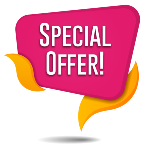 Customized Package
Gangotri Yamunotri Tour Package
Destination
Delhi | Haridwar | Yamunotr | Gangotri
STARTS FROM
₹ 25,500
per person on twin sharing basis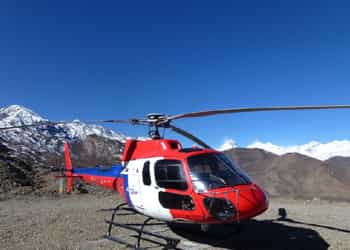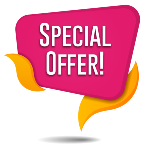 Customized Package
Muktinath Helicopter Tour Package
Destination
Kathmandu | Muktinath
STARTS FROM
₹ 3,65,000
per person on twin sharing basis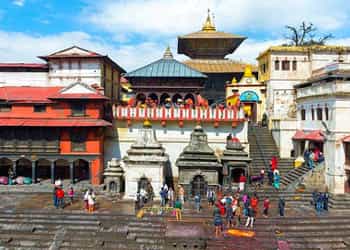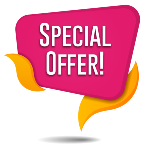 Customized Package
Muktinath Pashupatinath Tour Package
Destination
Kathmandu | Pokhara | Jomsom | Muktinath | Chitwan
STARTS FROM
₹ 99,000
per person on twin sharing basis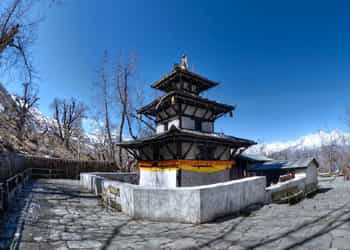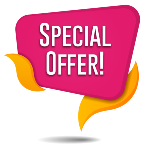 Customized Package
Muktinath Kathmandu Tour Package
Destination
Kathmandu | Pokhara | Muktinath
STARTS FROM
₹ 8,500
per person on twin sharing basis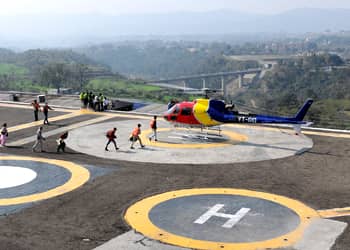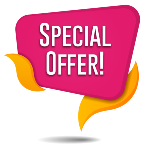 Customized Package
Vaishno Devi Helicopter Yatra
Destination
Jammu | Vaishno Devi
STARTS FROM
₹ 3,00,000
per person on twin sharing basis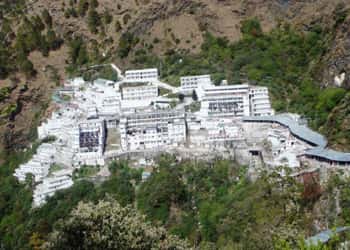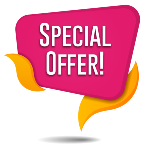 Customized Package
Amarnath Vaishno Devi Tour Package
Destination
Delhi | Katra | Vaishno Devi | Gulmarg
STARTS FROM
₹ 40,695/-
per person on twin sharing basis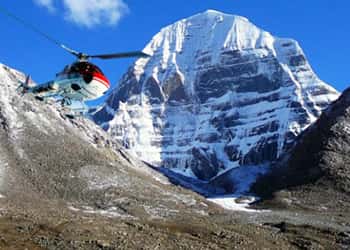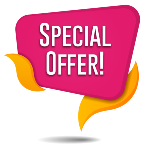 Customized Package
Kailash Mansarovar Tour Package
Destination
Kathmandu | Nepalgunj | Mansarovar | Zuthulphuk
STARTS FROM
₹ 1,88,000/-
per person on twin sharing basis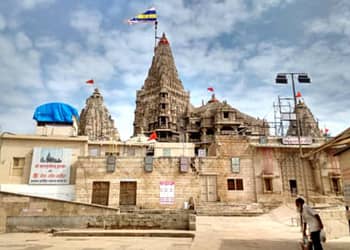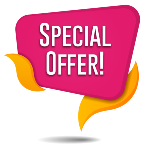 Customized Package
Dwarka Somnath Tour Package
Destination
Ahmedabad | Rajkot | Dwarka | Porbandar | Somnath
STARTS FROM
₹ 8,700
per person on twin sharing basis