Karnataka is unique in that it offers a breathtaking range of travel experiences. It is home to unique cultural mix with a legacy of royalty that one can admire in the Mysore Palace. It is home to national parks like Mudumalai and Bandipur. It has ancient Hindu and Buddhist and Jain temples and monuments at Hampi, Shravanabelagola, Dharmasthala, Badami, and Belur. It has beautiful plantations in the Coorg that you must visit. Join a customized or any one of the standard Karnataka holiday packages and you get to pick what you wish to see or take in a sampler of what Karnataka has to offer.
It is but natural to start the tour of Karnataka at Bengaluru. In a city that is plagued by extreme traffic jams and where modern IT hub coexists with noisy bazaars, you will be surprised to come to a peaceful haven right in the middle of the city. The gardens are what define Bengaluru, a retreat from the noise and hubbub of the city.
Coorg is another retreat. In one way it is the Scotland of India with its colonial style estates and coffee plantations. Nature lovers will love the delectable mix of waterfalls, rivers, greenery and the quiet relaxed lifestyle. The Abbey Falls and the Tibetan monastery, as well as the Dubare elephant camp, are must visit places. Talking of falls, Karnataka is home to the Jog Falls, one of the biggest in India. Admire the view and head to the tiger reserve or go on to Kabini on the banks of the Kabini River on the outside of Rajiv Gandhi National Park and the Bandipur forests. You can choose to relax or go on expeditions to view animals in the wild.
A visit to Karnataka is incomplete without visiting Hampi on the banks of the Tungabhadra River. Relics of the Vijayanagara Empire in the shape of the Vijaya Vittala temple, the Virupaksha temple and the royal enclosures in wonderfully carved stone are a testament to the glorious past of this region.
Badami is another magnificent destination in North Karnataka, home to the legacy of the Chalukyan Empire in the form of forts, caves, and temples. Aihole bears the distinction of being the cradle of Hindu rock architecture. Badami also has a legacy of Buddhism spirituality.
Belur with its grand Hoysala temple dedicated to Chennakeshava incarnation of Lord Vishnu is truly magnificent and the intricate carvings will surely impress you. Belur was home to the Hoysala Empire.
Whether it is legacies of past dynasties or beauties of nature, Karnataka Holiday Packages will wow you with its attractions. Join a Karnataka tour and fall in love with this beautiful region.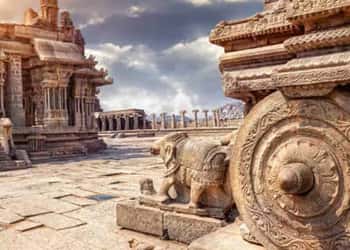 Karnataka Group Tour Package

Destination: Bangalore - Hassan - Halebidu - Srirangapatna - Mysore - Coorg - Madikeri
Duration:09 Nights / 10 Days
Hotel
Flight
Meals
Sightseeing
Bus
Cab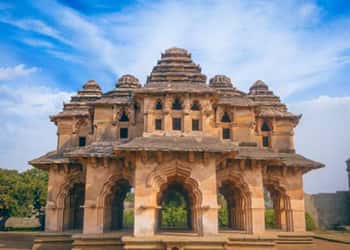 Karnataka Special Tour Package

Destination: Mysore - Ooty - Bangalore
Duration: 04 Nights / 05 Days
Hotel
Flight
Meals
Sightseeing
Bus
Cab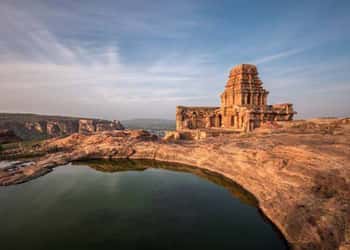 Best of Karnataka Tour Package

Destination: Mysore - Coorg - Madikeri - Nagarhole
Duration: 04 Nights / 05 Days
Hotel
Flight
Meals
Sightseeing
Bus
Cab