China Tour Packages – Book China Packages
China is an ancient country and one of those nations where one of the great human civilizations was born and nurtured, with a history spanning over 5000 years it is a tempting place for tourists on Tour Packages. Not only history the vast and varied geography of China is a huge attraction in itself, extending from the deserts in the west and to the ocean in the east, snowcapped mountains and green carpeted hilly region, this place provides unforgettable time on Tour Packages.
Some of the topnotch attractions of China deserving to be a part of every tour package include historical places, natural spots, cities and architectural wonders. The Forbidden City or Palace Museum is at the center of the city of Beijing, a UNESCO world heritage site and imperial seat of Qing and Ming dynasty. The Great Wall of China is not to miss attraction of this country, an architectural grandeur which took more than 2000 years to complete. The views from the wall are mesmerizing and unending view of the wall captivates the visitors, truly a wonder and must visit on China Tour Packages.
Hangzhou is called China's paradise on Earth, this city is cultural center of China and situated around famous West Lake. This city has greenery, tranquil temples, hills surrounding the city with green slopes and streets full of historical buildings. The atmosphere in the city is very relaxing and calm and one finds it soothing place to be on China Holiday Packages. Potala Palace in Lhasa is now a Chinese museum with imposing white walls surrounding the red colored majestic palace inside with golden roof. This palace used to be the seat of Dalai Lama but now houses many wonderful exhibits depicting history, art and culture of the country. Tibet is full of natural splendor and one must not miss a chance to visit this place on China Travel Packages.
No China Holiday Package is complete without visiting Xian, this city is one of the seven ancient capitals of China and served as capital for more than 1000 years. This city houses many ancient relics and remnants of China's imperial history. Places like Entombed Warriors the eighth wonder of the world, two Buddhist Pagodas named as Big Wild Goose and Small Wild Goose Pagodas, the City Wall and Banpo Site a prehistoric museum are must see places of Xian on China Travel Packages.
One cannot miss Hong Kong while on China Tour Package. Named as Oriental London, this city has fusion of many cultures and an exotic display of amalgamation of modernism with ancient traditions. World's most famous shopping paradise and a vibrant city has many natural places to visit, Lantau Island are one of them. Exotic beaches and nightlife is the biggest attraction of this city for tourists on Tour Packages. Guilin is famous for its stunning natural beauty and attracts people on Tour Packages by its verdant mountains, unique rockeries, crystal clear waters and unique caves and stones of different shapes. Ethnic minorities living here since ages add up to the cultural wealth of this city and makes it a captivating place to be on China Tour Packages.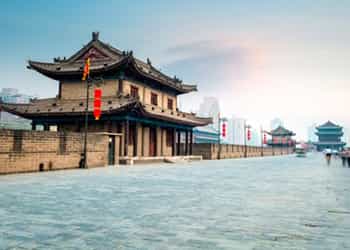 China Japan Tour Package

Destination: Shanghai - Xian - Beijing - Osaka - Nora - Kyoto - Tokyo
Duration: 11 Nights / 12 Days
Hotel
Flight
Meals
Sightseeing
Bus
Cab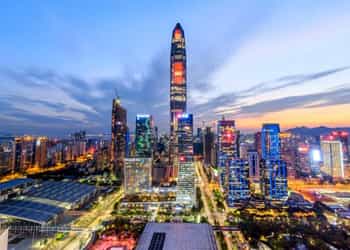 South China Tour Package

Destination: Guangzhou - Guilin - Yangshuo - Shenzhen - Hong Kong
Duration: 08 Nights / 09 Days
Hotel
Flight
Meals
Sightseeing
Bus
Cab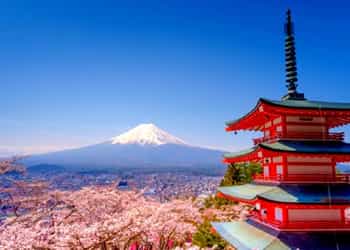 Japan China Korea Tour Package

Destination: Tokyo - Hiroshima - Osaka - Kyoto - Beijing - Xian - Shanghai
Duration: 14 Nights / 15 Days
Hotel
Flight
Meals
Sightseeing
Bus
Cab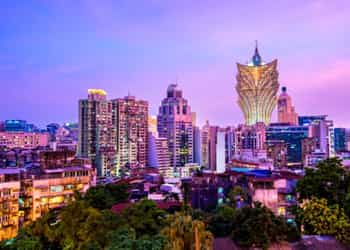 Hong Kong Macau Shenzhen Tour

Destination: Mumbai - Hong Kong - Macau - Shenzhen
Duration: 06 Nights / 07 Days
Hotel
Flight
Meals
Sightseeing
Bus
Cab