Uttarakhand Tour Packages
Think about the powerful Himalayas and Uttarakhand that comes to your mind. Refresh your mind, body, and soul in the popular scenes, try ashrams in Rishikesh like embarking on 'The Beatles' or trek or other adventures, you can enjoy this more with our Uttarakhand tour packages. In Uttarakhand, people like Almora, Mussoorie, Nainital, and Bageshwar & Dehradun are avoiding the popularity of the residents of the city during the summer. Honeymoon tour packages in India are popular for those looking for packages in beautiful hill towns like Ranikhet, Mukteshwar, and Kausani. We are providing you Uttarakhand tour packages at very low prices.
Often known as 'Dev Bhoomi', Uttarakhand is a country of various ancient pilgrimage sites and other holy sites. However, compared to meeting the eye, more is to Uttarakhand. In addition to providing pilgrimage opportunities through Chardham Circuit, Rishikesh, Haridwar this North Indian State welcomes the passengers of various spectacular hill stations such as Ranikhet, Almora, Nainital, Kausani, Mukteshwar, Binsar, Mussoorie, and Auli. Whether it roams the high mountains in the snow, the beautified areas crystal clear with green rugs or rivers embrace the water, these places are given by every natural miracle; Thus, giving a pleasing vision for the eyes of the throat.
For pilgrims, for nature lovers, no one can oppose the attraction of Uttarakhand, thought for travel travelers, such as choosing a destination, booking a hotel, how to travel, travel to Uttarakhand Forcing second thoughts. If you are also caught by such concerns, then allow us to resolve you to be your travel companion. In Namaste India Trip, we have gained expertise in preparing the customized Uttarakhand Hill Station Holiday Package, which meets the various needs of the customers. By arranging the past, we make sure that no matter what you do on your journey, Apart from this, your tour package in Uttarakhand is complemented with cheap prices, so that you go to your favorite destination with a happy heart and pocket.
Below are some of the best recommended Uttarakhand hill station tour packages, you can choose anyone according to your interest. Also, if you are looking for customization, then we are just one click away.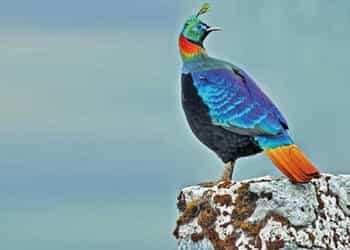 Uttarakhand Bird Watching Tour

Destination: Delhi - Corbett - Pangot - Sat Tal - Nainital
Duration: 04 Nights / 05 Days
Hotel
Flight
Meals
Sightseeing
Bus
Cab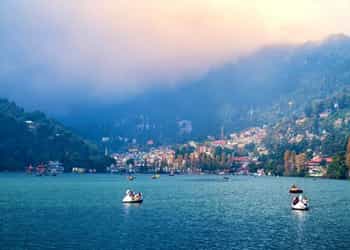 Uttarakhand Delights Tour Package

Destination: Nainital - Ranikhet - Corbett - Mussoorie
Duration: 08 Days / 07 Nights
Hotel
Flight
Meals
Sightseeing
Bus
Cab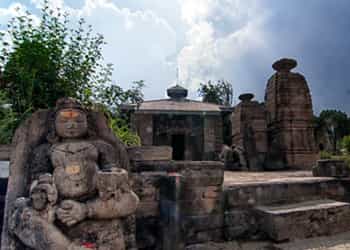 Uttarakhand Heritage Tour Package

Destination: Delhi - Haridwar - Ukhimath - Tungnath - Chandrashila
Duration: 04 Nights / 05 Days
Hotel
Flight
Meals
Sightseeing
Bus
Cab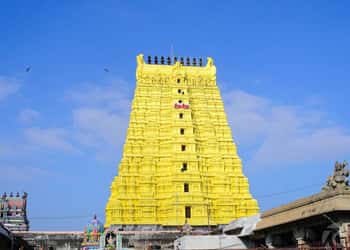 Bada Chardham Yatra Package

Destination: Delhi - Haridwar - Badrinath - Puri - Rameshwaram - Dwarka
Duration: 14 Nights / 15 Days
Hotel
Flight
Meals
Sightseeing
Bus
Cab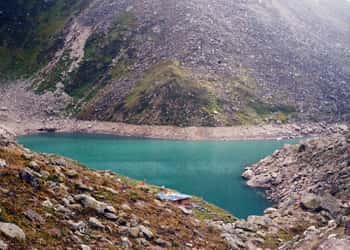 Satopanth Swargarohini Yatra Package

Destination: Badrinath - Satopanth - Swargarohini - Badrinath
Duration: 08 Nights / 09 Days
Hotel
Flight
Meals
Sightseeing
Bus
Cab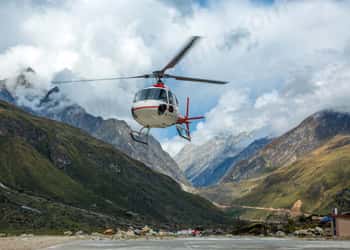 Chardham Helicopter Yatra Package

Destination: Dehradun - Yamunotri - Gangtori - Kedarnath - Badrinath
Duration: 04 Nights / 05 Days
Hotel
Flight
Meals
Sightseeing
Bus
Cab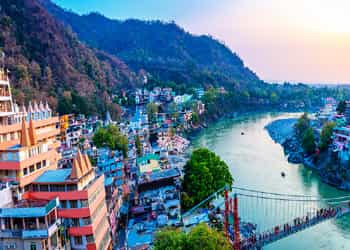 Himalayan Sojourn Ayurveda Tour

Destination: Delhi - Haridwar - Rishikesh
Duration: 10 Nights / 11 Days
Hotel
Flight
Meals
Sightseeing
Bus
Cab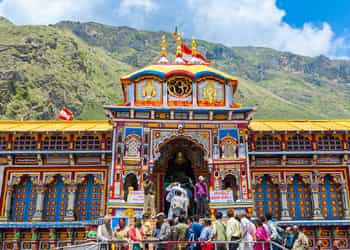 Chardham Yatra from Delhi

Destination: Delhi - Barkot - Yamunotri - Gangotri - Kedarnath - Badrinath
Duration: 11 Nights / 12 Days
Hotel
Flight
Meals
Sightseeing
Bus
Cab