Uttarakhand – the land of gods, the home of Himalayas and truly a paradise on earth, allures everyone from everywhere. The fresh air, the pure water, the chilling snow, the advertising mountains, the scenic beauty, Snowcapped peaks, misty mountains, green valleys, gushing rivers, the stately Devataru (deodar) forests, grassy slopes, abundant flowers and an amazing array of birds and butterflies all of which combine to make this place one of the most charming spots on this planet. It is also one of the holiest places on earth.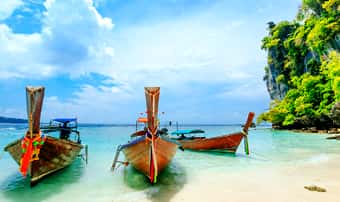 | | |
| --- | --- |
| Tour Duration: | 10 Nights / 11 Days |
| Destination: | Delhi - Haridwar - Rishikesh |
| Tour Price: | On Request /- |
Welcome to India! On Arrival at Delhi International Airport, Namaste India Trip Representative will greet and meet you and transfer you to Hotel. Check into Hotel. Evening time is free for you to explore Delhi Haat. Later back to hotel and Overnight stay at Delhi.
Delhi: Delhi takes pride in being the capital of the country for many dynasties. It is, in fact, a city wrapped in legend, where time flows differently, and where every moment becomes a moment of history. A vibrant melting pot, it encapsulates two very different worlds, the 'old' and the 'new', each representing delectably different experiences. It is sprinkled with glittering gems like captivating ancient monuments, magnificent museums, a vivacious performing-arts scene and some of the subcontinent's yummiest places to eat. Delhi blends within its folds the great cultural variety of India with many attraction including Red Fort, The Qutub Minar, The Humayun's Tomb, The India Gate, The Lotus Temple, The Akshardham Temple.
Chandni Chowk, Delhi Haat, Janpath market, Connaught Place, Khan market are top markets in Delhi which is a treasure trove of goods waiting to be discovered.
Today after having a hearty breakfast, we are fully packed to explore the old and n new Delhi including Red Fort, the Jama Masjid and the Humayun Tomb. Along the streets of old Delhi you will see the Raj Ghat and Mahatma Gandhi Memorial. Return to your hotel in the evening and stay overnight in your hotel.
Day 03: Delhi – Haridwar (210 Km – 6 Hrs)
The morning after breakfast we will move towards Haridwar "A Gateway of Uttarakhand". On arrival, Haridwar check into Hotel. Evening participates at Ganga Aarti in the holy river Ganga. Overnight stay at Haridwar.
Haridwar: Haridwar contains two words Hari & Dwar. Hari means god & Dwar means gate. Haridwar means the gateway to the god. There are four holy temples Gangotri, Yamunotri, and Kedarnath & Badrinath on the hills also known as Chardham. Haridwar is like an entry point to these Chardham. People visit Haridwar before visiting these temples so the town was became famous as Haridwar. Shaivites call it Har Dwar Gateway to Lord Shiva (Kedarnath Temple) & Vaishnavites call it Hari Dwar Gateway to Lord Vishnu (Badrinath Temple) It is also said that Haridwar is blessed by the presence of all three major Gods of Hindus namely Brahma, Vishnu and Maheshwar. Thus, with all these mythological links attached to its name, it's little wonder why Haridwar is often referred to as 'gateway to god'.
Day 04: Haridwar City Tour
The morning after breakfast you go for a full-day excursion to Haridwar. Visit the Popular temples in Haridwar Covering the Mansa Devi Temple, Chandi Devi, Daksha Mahadev Temple, Sapt Rishi Ashram & Sapt Sarovar, Maya Devi, Bhimgoda Tank, Pawan Dham, Bharat Mata Temple and Shanti Kunj. Evening witness the Ganga Aarti at the Har-Ki-Pauri ghat. Return to Hotel. Overnight at the hotel.
Day 05: Haridwar – Rishikesh (20 Km- 1 Hrs)
The morning after breakfast transfer to "Rishikesh". On Arrival Check into hotel. Evening take a walk on Ram Jhula and Lakshman Jhula. Overnight stay at Rishikesh.
Rishikesh is the sacred town in Uttarakhand state. Rishikesh is Yoga capital of the world. It is situated just 30 kms far from Haridwar. Main attractions of Rishikesh are ancient temples, ashrams, yoga, meditation, rafting, camping & Bungee jumping. It is Just 25 Km from Haridwar.
Ram Jhula: Ram Jhula is located 3 kilometres in the north of Rishikesh. There are some of the Hindu ashrams and religious centers like "Gita Bhawan", and "Swargashram" located here. It is also a connecting bridge between Swargashram, Gita Bhawan and other temples with Sivananda Ashram. This bridge is bigger than Lakshman Jhula.
Lakshman Jhula: Similar in design, Lakshman Jhula is actually an adjoining bridge across the Ganga,. The Jhula has now become one of the most visited tourist spot of Rishikesh, not simply because of its ancient origin and religious sanctity, but also because of the grand temples and wonderful local market that have come to be developed around it. A thirteen storey temple, called Tera Manzil, near the Lakshman Jhula, is very popular amongst visitors. The top floor of this temple gives a wonderful view of the surroundings.
Our Morning will start with "Yoga and Meditation". After a healthy Breakfast go for a Famous trek Vashistha Cave & Waterfall Trek. Evening enjoys Meditation. Overnight stay at Rishikesh.
Vashisht Gufa (cave) situated at a one hour drive from Rishikesh up, river is the Vashishta Gufa, where famous Saint Vasistha meditated on the banks of the river Ganga. The cave is very peaceful and is a perfect place for meditation & another side of Holi River Ganga, Shin Shiva land is situated in village Sirasu.
Neer Garh Waterfall is a waterfall varies close to Lakshman Jhula. The walk from the roadside up to the falls takes about 30 minutes. It's a very pleasant walk with lovely nature smaller falls. The road or path as some would call it is also the way of the small village of Neer. There you can dip your feet or even take shower in the waterfall.
Day 07: At Rishikesh/ Rafting, Surfing
Today (Rafting & Surfing) a little adventure is waiting for you. Enjoy Rafting full day. Evening relax at resort. Overnight stay at Rishikesh.
Rafting: With safe equipment by our qualified instructors we set out on raft for camp.(10kms) After negotiating the thrilling "Three Blind Mice and Crossfire reach camp for hot lunch. Set out on raft form camp to hit some of the biggest rapids on the Ganges, Return To Sender, Roller Coaster, Golf course", you can enjoy by trying Body surfing and Cliff Jumping and reach NIM beach or Ram Jhula to end the RAFTING RUMBLE.
The morning after Yoga and Meditation you are free to enjoy the spa & Ayurveda service at Resort. Evening free for leisure. Overnight stay at Rishikesh.
Ayurveda Experience
The term 'Ayurveda' gives us a virtual tour the olden times and recalls to our memory saints who were natural healers of all types of deformities of human body while totally depending on herbs and trees around them. Yoga and meditation were also crucial part of the Ayurvedic treatment. Although Ayurvedic treatments have been prolific and evergreen from thousands of years few decades back its importance was completely neglected and people were unable to reap the benefits of Ayurveda. They really didn't know what unbelievable effects this has on Human body. But now the time has changed, People all over the world have now become aware of what Ayurveda is and how the same can help. Just like history repeats itself, Ayurvedic therapies and treatments are back in the form of Spas.
Same as the previous day.
Day 10: Rishikesh – Delhi
Today a bit farewell from God and Goddess city towards Delhi. Evening on arrival at Delhi check into the hotel. Evening Free for leisure. Overnight stay at Delhi.
Today we will drop you at Delhi Airport.