Rajasthan tour packages argue that India has the highest holiday package in India. The name of Rajasthan comes from the statue of the hill, the Maharaj, painted elephants' rides, the excellent carved mansion and royal hunting grounds. Our Rajasthan tour packages has been prepared to give you a glimpse of the era of money, enjoyment, and artistry which still makes Rajasthan one of the most popular tourist destinations to come to India.
In Jaipur and Bikaner in Jaipur, from the shallow safari in the Sam sand dunes of Thar, lively gardens with lively wildlife of Ranthambore and Bharatpur and brightly prepared in the city with its floating palaces and camel safari in the bright fort of Gulabi city of Jaipur, Udaipur. Goes Rajasthan Holiday Packages Elegance is your ticket for an era of pomp and romance.
Explore the World Heritage Hill Forts in Rajasthan, there is a wild race on the frescoes and mansion, there is a wild race in Ranthambore or until you fall in the lively markets in Jaipur, Jodhpur, and Udaipur and do not mention the largest cattle fair in Pushkar Are there.
Even in Rajasthan, so many passengers are to be the most dictatorial on their toes. One who lives a maharaja life is one of the palace hotels, which are some of the best heritage hotels in India, go to the medieval mansion, scour the Thar Desert and explore ancient trade routes and become a part of history, just like One of your tourists in Rajasthan, we offer pre-packaged tours from Rajasthan as well as customizable/tailor-made tour.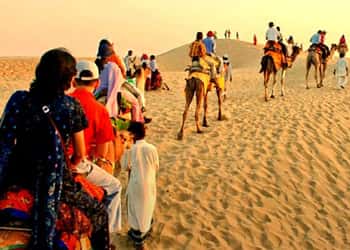 Rajasthan Group Tour Package

Destination: Mathura - Jaipur - Bikaner - Jaisalmer - Jodhpur - Pushkar
Duration: 07 Nights / 08 Days
Hotel
Flight
Meals
Sightseeing
Bus
Cab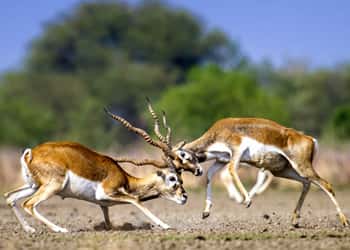 Rajasthan Wildlife Tour Package

Destination: Jaipur - Sariska - Bharatpur - Ranthambore
Duration: 06 Nights / 07 Days
Hotel
Flight
Meals
Sightseeing
Bus
Cab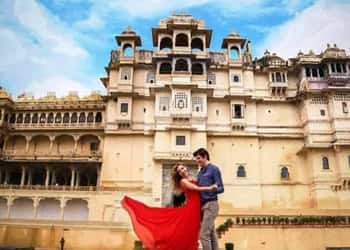 Rajasthan Honeymoon Tour Package

Destination: Jaipur - Pushkar - Udaipur - Delhi
Duration: 05 Nights / 06 Days
Hotel
Flight
Meals
Sightseeing
Bus
Cab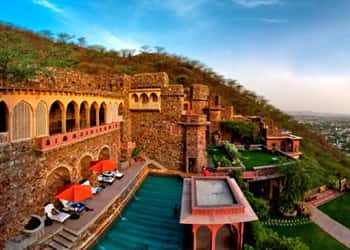 Rajasthan Forts Palaces Tour Package

Destination: Delhi - Bikaner - Jaisalmer - Udaipur - Deogarh - Jaipur - Bharatpur
Duration: 17 Nights / 18 Days
Hotel
Flight
Meals
Sightseeing
Bus
Cab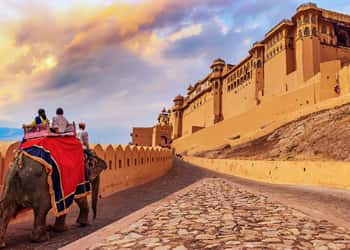 Incredible Rajasthan Tour Package

Destination: Delhi - Bikaner - Jaisalmer - Jodhpur - Udaipur - Ajmer - Jaipur
Duration: 14 Nights / 15 Days
Hotel
Flight
Meals
Sightseeing
Bus
Cab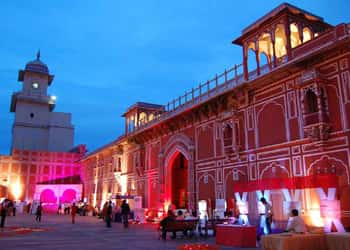 Colorful Rajasthan Tour Package

Destination: Delhi - Ranthambore - Jaipur - Bikaner - Jaisalmer - Jodhpur - Udaipur
Duration: 12 Nights / 13 Days
Hotel
Flight
Meals
Sightseeing
Bus
Cab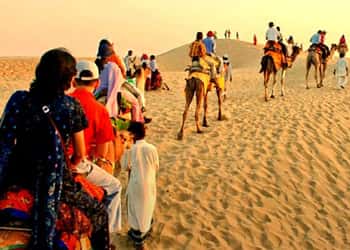 Rajasthan Desert Safari Tour Package

Destination: Delhi - Mandawa - Bikaner - Jaisalmer - Jodhpur - Udaipur
Duration: 09 Nights / 10 Days
Hotel
Flight
Meals
Sightseeing
Bus
Cab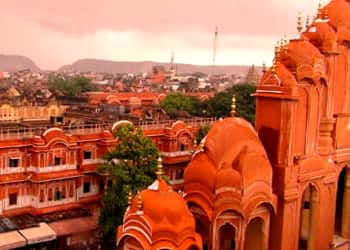 Majestic Rajasthan Tour Package

Destination: Jaipur - Jodhpur - Udaipur
Duration: 05 Nights / 06 Days
Hotel
Flight
Meals
Sightseeing
Bus
Cab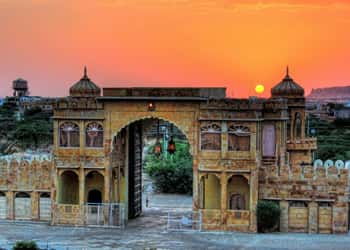 Rajasthan Heritage Tour Package

Destination: Delhi - Mandawa - Nawalgarh - Khimsar - Jodhpur - Rohet Garh - Jaipur
Duration: 08 Nights / 09 Days
Hotel
Flight
Meals
Sightseeing
Bus
Cab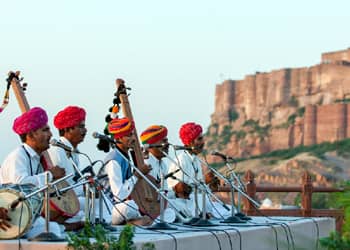 Rajasthan Cultural Tour Package

Destination: Delhi - Bikaner - Jaisalmer - Jodhpur - Kumbhalgarh - Udaipur - Chittorgarh
Duration: 14 Nights / 15 Days
Hotel
Flight
Meals
Sightseeing
Bus
Cab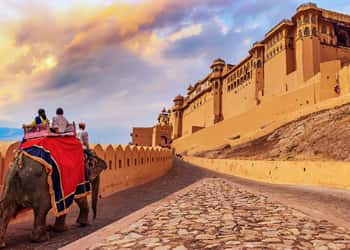 Shining Rajasthan Tour Package

Destination: Jaipur - Bikaner - Jodhpur - Udaipur - Pushkar
Duration: 09 Nights / 10 Days
Hotel
Flight
Meals
Sightseeing
Bus
Cab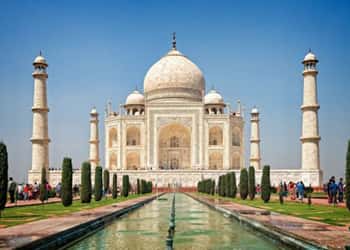 Golden Triangle Tour Package

Destination: Delhi - Agra - Jaipur - Ajmer - Pushkar
Duration: 05 Nights / 06 Days
Hotel
Flight
Meals
Sightseeing
Bus
Cab