Famed for being one of the holiest south Indian states of India and dotted with innumerable holy shrines and towering temples, this place is every spiritual enthusiast's hub. The culture, rich heritage, humble people, delicious food, and of course the impeccable tourist destinations the state has to offer goes beyond words. the state is ornamented with finely carved out architectural wonders, pilgrimage sites, smooth beaches, and scenic hill stations making for the perfect combination of holiday destinations to spend with your family, friends, and loved ones. Feel enamored by the sights and experiences this place has to offer and leave with memories to last a lifetime.
We have recognized the many faces this incredible place has to offer and have created well-tailored, highly customizable Tamil Nadu Tour Packages to meet your travel needs. Stay in comfort, go on awe-inspiring tours, and feel yourself rejuvenated from within. An icon of spirituality and home to some of the most landmarks of India this state never fails to inspire the visitors who make their way from India and beyond borders. Famous for places like the longest natural urban beach of the marina, the towering legendary temple of Meenakshi Amman, Brihadeeswarar Temple, one of the oldest temples of India in shore temple and so much more that it would take a lifetime to truly get the whole Tamil Nadu experience.
Don't the worry we have created specific, quirky, and pocket-friendly packages for Tamil Nadu that will be a great choice for your next vacation. These exclusive reasonable packages include – a spiritual tour of Chidambaram, Kumbakonam, Trichy, Madurai, Kanyakumari, and Rameshwaram to Tamil Nadu hill station exploration packages of Mysore, Ooty, Coorg, Coonoor and so much more! You even have the freedom of letting us know the places you wish to explore and well make up the best-suited package for you and allow you to experience the best of both worlds.
Being bounded by the hills of Nilgiri, Eastern Ghats and blessed with bountiful greenery the place creates an ambiance that emanates peace and serenity everywhere you go. One of the major tourism ventures of Tamil Nadu in the presence of the iconic and legendary Ramanathaswamy Temple which is a Char Dham Yatra pilgrimage temple that was established by Adi Shankara during the 8th century. Apart from this people also make it a point to visit the Dhanushkodi, the southernmost tip of mainland India which holds a lot of spiritual and historical value.
The entire state is filled with things, places, and experiences that will never cease to amaze the curious wanderer in you. From going on a romantic honeymoon trip, family getaways, and spiritual journeys to hill station exploration, temple hopping, and unique places visitation, we make it appoint that through our impeccably tailored Tamil Nadu Tour Packages you are not bored even for a moment here. A holiday destination that can be visited throughout the year these packages will leave you spellbound due to its variety, flexibility and the wonderment they have to offer at the most exclusive and reasonable rates.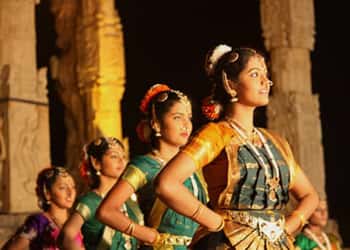 Tamil Nadu Cultural Tour Package

Destination: Chennai - Mahabalipuram - Vellore - Gingee - Pondicherry
Duration: 21 Nights / 22 Days
Hotel
Flight
Meals
Sightseeing
Bus
Cab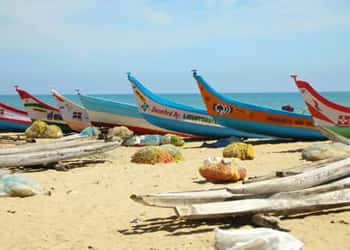 Tamil Nadu Beach Tour Package

Destination: Chennai - Mahabalipuram - Thanjavur - Trichy - Madurai
Duration: 10 Nights / 11 Days
Hotel
Flight
Meals
Sightseeing
Bus
Cab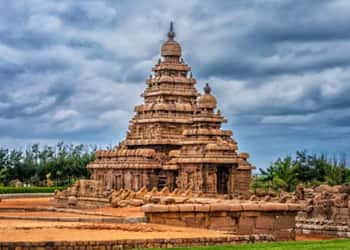 Best of Tamil Nadu Tour Package

Destination: Chennai - Tanjore - Trichy - Madurai - Rameshwaram
Duration: 06 Nights / 07 Days
Hotel
Flight
Meals
Sightseeing
Bus
Cab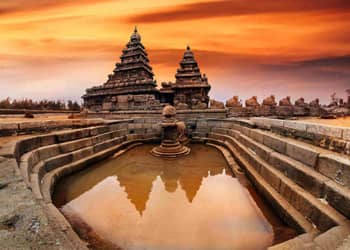 Enchanting Tamil Nadu Tour Package

Destination: Chennai - Tirupati - Tanjore - Madurai - Rameshwaram
Duration: 06 Nights / 07 Days
Hotel
Flight
Meals
Sightseeing
Bus
Cab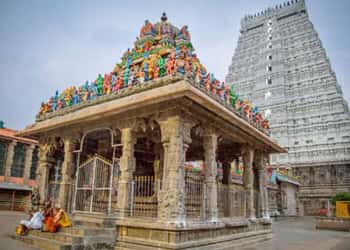 Tamil Nadu Pilgrimage Tour Package

Destination: Chennai - Pondicherry - Chidambaram - Tanjore - Rameshwaram
Duration: 10 Nights / 11 Days
Hotel
Flight
Meals
Sightseeing
Bus
Cab