Andaman Nicobar Holiday Packages
If you want something exotic, a holiday in the sun, turquoise skies and water and peace as well as an opportunity to indulge in adventure activities and if the mood takes you in its grip then Andaman Nicobar Holiday Packages offering tours to the Andaman and Nicobar islands in the Indian Ocean are just perfect. Located southeast of the tip of the Indian Peninsula, these islands were once famed for the Kalapani jails during the rule of the British. The jails still exist and can be visited by tourists.
Andaman and Nicobar are a collection of islands small and large, some of them inhabited and some inhabited by tribes and strictly off limits for tourists. Still, even on the mainland of Andaman, you can have a whale of a time by joining Andaman Nicobar Holiday packages.
Port Blair is the first port of call. You can make your holiday even more interesting by opting to travel by ship from Chennai to Port Blair. Located on the eastern side of Andaman Island, it is the gateway to paradise. You could spend an entire week in Port Blair and indulge your taste for scuba diving, riding in a glass-bottomed boat or just lazing on the beach. Explore Aberdeen Bazaar, dine on local cuisine and have a fun time. From here you can set off on tours to other parts.
Radhanagar beach is worth exploring. Just get into a boat and glide out to Havelock where you can book a good hotel and set off to explore the beauties of the beach, about 12 km from the pier. This is a beautiful beach with white sands, hills nearby and forests as you go inwards. Vijaynagar beach is another attraction on the eastern side with stretches of white sands and quiet waters. Some may like the Elephant beach where snorkeling is a popular activity while others prefer Kalapathar beach, 12 km from Havelock jetty. You can go diving and be swimming in the calm waters and then Head Island for an elephant ride. You can go kayaking and fishing.
Spare a day to go by boat to Neil Island, about 37 km south of Andaman. This is sheer paradise with white beaches, coral reefs, blue waters and beautiful marine life. Neil Island is known for its beautiful Bharatpur beach, Sitapur beach, the sanctuary at Sir Hugh Rose Island and natural rock formations at Laxmanpur beach.
One of the good things about Andaman and Nicobar is that the waters are relatively calm and the beaches have a gentle gradient which means you can wade out into the sea. Then there are also coral reefs off which you can go boating or scuba dive to explore underwater life. There is nothing like it elsewhere.
Join a tour of Andaman and Nicobar from our repertoire of Andaman Nicobar Holiday Packages, and you get to visit these popular places frequented by tourists almost throughout the year except during monsoons. You can add to your enjoyment by taking special local boat rides to smaller islands and explore them to the fullest for an all-encompassing experience of Andaman and Nicobar.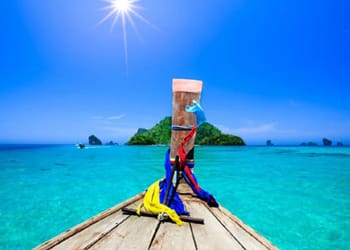 Andaman Beach Tour Package

Destination: Port Blair - Havelock Island - Neil Island
Duration: 03 Nights / 04 Days
Hotel
Flight
Meals
Sightseeing
Bus
Cab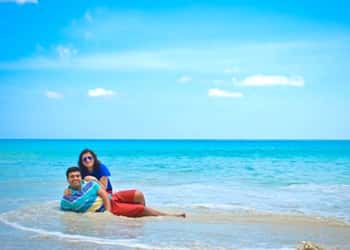 Andaman Honeymoon Tour Package

Destination: Port Blair - Havelock Island - Elephant Beach
Duration: 05 Nights / 06 Days
Hotel
Flight
Meals
Sightseeing
Bus
Cab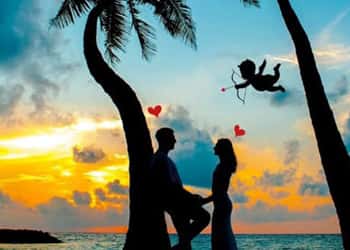 Andaman Short Tour Package

Destination: Port Blair - Havelock
Duration: 03 Nights / 04 Days
Hotel
Flight
Meals
Sightseeing
Bus
Cab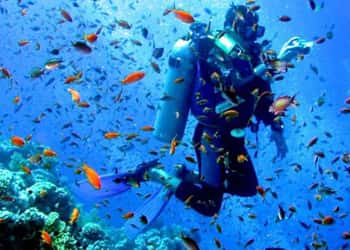 Andaman Scuba Diving Tour Package

Destination: Port Blair - Havelock Island - Long Island
Duration: 03 Nights / 04 Days
Hotel
Flight
Meals
Sightseeing
Bus
Cab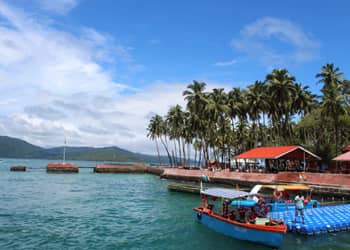 Port Blair Tour Package

Destination: Port Blair - Havelock Island - Ross Island - Jolly Buoy
Duration: 07 Nights / 08 Days
Hotel
Flight
Meals
Sightseeing
Bus
Cab