Nepal Tour Packages – Book Nepal Packages
Dotted with a number of beautiful heritage sites, mesmerizing beauty and an incomparable culture, Nepal offers its visitors some of the most memorable experiences. Nestled comfortably among the lush green valley and the stunning snowcapped mountains the entire land of Nepal is engulfed in extreme serenity and unparalleled wonderment. Nepal also serves as the base camp for the famous Everest base camp trek and the Annapurna circuit, two of the most enthralling tourist options for people who have hills on their mind. People who are looking to spend some time away from the ever increasing madness of the technological and digital age, the availing a Nepal tour package is something you definitely need to unwind, relax and let your hair down. Nepal is known for being every mountaineer and trekker's ultimate delight, every devotee's prime pilgrimage spot and every nature lover's dream come true.
Our Nepal tour packages will take you across some of the most popular and spiritual tourist attractions which will be a whimsical blend of both historically majestic and spiritually drenched tourist spots like. Offer your prayers to one of the prime Jyotirlingas in the subcontinent at Pashupatinath Mandir, walk the narrow local lanes of Thamel, re live the times of kings at Durbar square and visit the birthplace of the 'enlightened one', Lord Buddha at Lumbini. Our packages make sure that you get the best taste of this wonderful country which has something to offer to each of its visitors. This is the best place to visit if you are planning on a visit to Nepal with your family, friends or loved ones. Discover the rich traditions, culture and vibrant state of mind this place offers with our carefully curated tour packages which will make you keep coming back for more.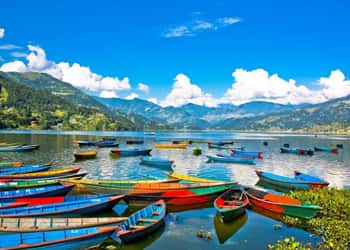 Best of Nepal Tour Package

Destination: Kathmandu - Patan - Chitwan - Pokhara - Nagarkot
Duration: 05 Nights / 06 Days
Hotel
Flight
Meals
Sightseeing
Bus
Cab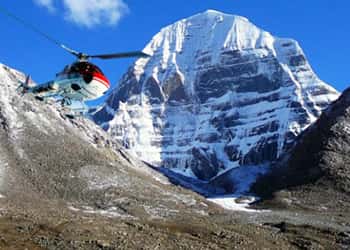 Kailash Mansarovar Tour Package

Destination: Kathmandu - Mansarovar - Darchen - Driaphuk
Duration: 11 Nights / 12 Days
Hotel
Flight
Meals
Sightseeing
Bus
Cab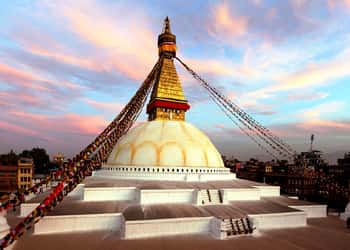 India Nepal Buddhist Tour Package

Destination: Patna - Bodhgaya - Varanasi - Lumbini - Kathmandu
Duration: 15 Nights / 16 Days
Hotel
Flight
Meals
Sightseeing
Bus
Cab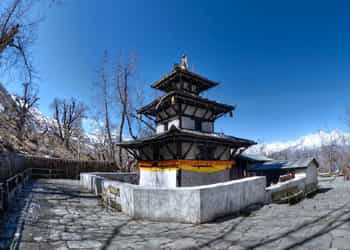 Muktinath Kathmandu Tour Package

Destination: Kathmandu - Pokhara - Muktinath
Duration: 06 Nights / 07 Days
Hotel
Flight
Meals
Sightseeing
Bus
Cab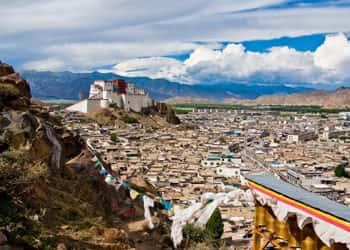 Nepal Tibet Tour Package

Destination: Delhi - Kathmandu - Chitwan - Lhasa - Gyantse - Shigatse
Duration: 19 Nights / 20 Days
Hotel
Flight
Meals
Sightseeing
Bus
Cab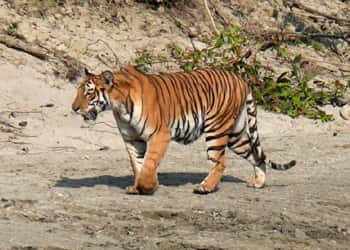 India Nepal Wildlife Tour Package

Destination: Delhi - Corbett - Bardia - Chitwan - Pokhara - Kathmandu
Duration: 14 Nights / 15 Days
Hotel
Flight
Meals
Sightseeing
Bus
Cab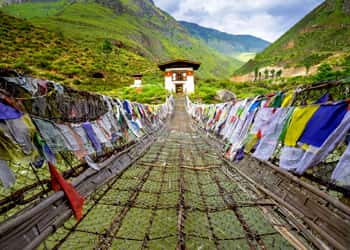 Nepal Bhutan Tibet Tour Package

Destination: Kathmandu - Lhasa - Shigatse - Kyirong - Paro - Thimpu
Duration: 15 Nights / 16 Days
Hotel
Flight
Meals
Sightseeing
Bus
Cab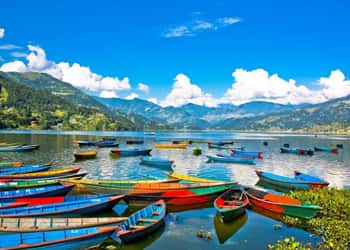 Nepal Short Trip Package

Destination: Kathmandu - Patan - Nagarkot
Duration: 03 Nights / 04 Days
Hotel
Flight
Meals
Sightseeing
Bus
Cab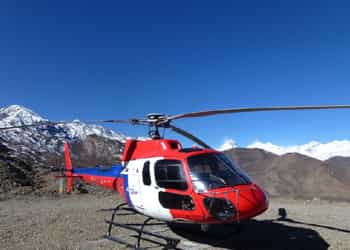 Muktinath Helicopter Tour Package

Destination: Kathmandu - Muktinath
Duration: 03 Nights / 04 Days
Hotel
Flight
Meals
Sightseeing
Bus
Cab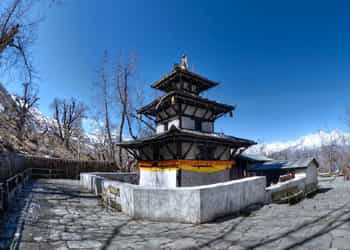 Pashupatinath Muktinath Chitwan Tour

Destination: Kathmandu - Pokhara - Jomsom - Muktinath - Chitwan
Duration: 08 Nights / 09 Days
Hotel
Flight
Meals
Sightseeing
Bus
Cab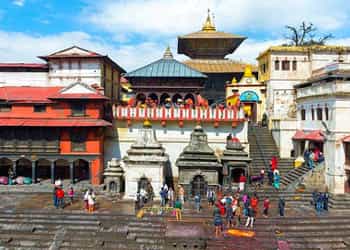 Muktinath Pashupatinath Tour Package

Destination: Kathmandu - Muktinath - Chitwan - Devghat
Duration: 08 Nights / 09 Days
Hotel
Flight
Meals
Sightseeing
Bus
Cab