God's own country is a wonderful composition of nature with lush green and rich tropical forests in the interior, verdant plantations of tea and spice, gently waving fronds of coconut on the coastline and hill resorts. It has monuments, temples, and museums. It has wildlife and backwaters. Take your pick and join any one of the Kerala tour packages to any of these wonderful destinations in the sun.
You will get mountains, lakes, rivers, beaches, and forests all over the country but the Alleppey backwaters are unique, an ecosystem in itself just like Venice in the West so much so that it is termed Venice of the East. Get into a houseboat, sail along, fish, eat on board on banana leaves and take time off to visit places like Kumarakom bird sanctuary, Punnamada Lake, and Alappuzha beach as you go along. This is life.
From the warmth of the lowlands to the cool heights of Munnar is a different journey, a soul-elevating experience, especially since the slopes are beautifully landscaped with tea plantations leading to the hilltop shrouded with clouds. Spend a day here lazing about, taking leisurely walks and visiting the tea factories. You could visit the Cheeyappara waterfalls, Kundala Lake, Eravikulam National Park and the Indo Swiss dairy farm among other places of interest. Munnar has an old world charm all on its own.
One of the better ways to experience Kerala, apart from living in a houseboat, is to live in a nice little village, eat the food here and live the way locals do. Kumarakom on Lake Vembanad is just right for the relaxed life. You are not alone. The sanctuary has plenty of wildlife to keep you occupied. Kumarakom offers the best of backwater life on a houseboat and a sleepy little village experience that takes you into the past.
Kerala tour packages will generally include a Kerala tour that gives you the option of an earthy experience with tribals. Wayanad is the place. A beautiful paradise in green and inhabited by over 50 tribes, you will find it an altogether different experience to explore caves, the wildlife sanctuary, Thusharagiri waterfalls and the Sentinel waterfalls. Wayanad is way, way different from other destinations.
From nature back to civilization and the busy life of Kochi is one thing you must not miss during your Kerala tour organized for your pleasure. Kochi looks out over the sea and is a delightful mix of colonial legacies left behind by the Dutch, Portuguese and British, a concoction you will not find elsewhere. The foods, churches, fort, and lifestyle at Kochi show you the other side of Kerala. The Chinese and Arabs too left their mark here as one can see in the Chinese Fishing Nets.
Visit Kerala and you must visit Sri Padmanabhaswamy temple, the richest in the world, to be found only in Thiruvananthapuram. Trivandrum or Thiruvananthapuram, as it is known is a bustling modern city and it comes as a refreshing change after a heavy dose of nature. Round it off with a day at Kovalam Most Kerala tour packages will include these prominent places of Kerala in their itineraries.
Kerala tour takes you to a different land, a travel in time, an experience to cherish.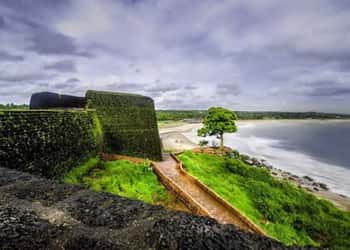 Best of Kerala Tour Package

Destination: Cochin - Munnar - Alleppey - Houseboat - Kanyakumari - Trivandrum
Duration: 06 Nights / 07 Days
Hotel
Flight
Meals
Sightseeing
Bus
Cab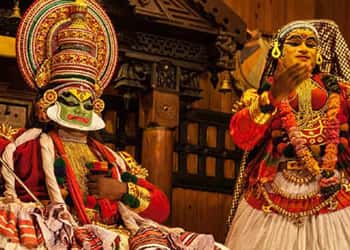 Kerala Cultural Tour Package

Destination: Cochin - Alleppey - Aranmula - Thekkady - Munnar
Duration: 09 Nights / 10 Days
Hotel
Flight
Meals
Sightseeing
Bus
Cab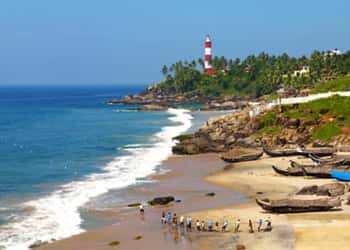 Kerala Beaches Tour Package

Destination: Periyar - Mararikulam - Cochin
Duration: 08 Nights / 09 Days
Hotel
Flight
Meals
Sightseeing
Bus
Cab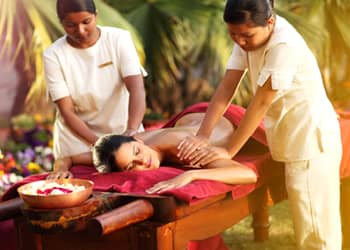 Kerala Spa Ayurveda Tour Package

Destination: Kottayam - Vagamon - Thekkady - Ernakulum
Duration: 07 Nights / 08 Days
Hotel
Flight
Meals
Sightseeing
Bus
Cab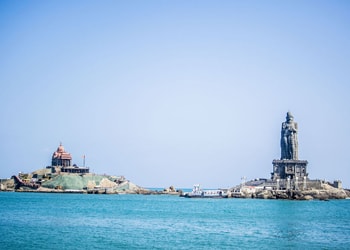 Kerala Kanyakumari Tour Package

Destination: Cochin - Munnar - Alleppey - Trivandrum - Kanyakumari
Duration: 07 Nights / 08 Days
Hotel
Flight
Meals
Sightseeing
Bus
Cab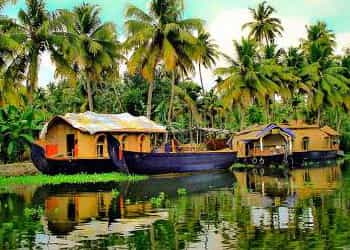 Enchanting Kerala Tour Package

Destination: Cochin - Munnar - Thekkady - Alleppey
Duration: 05 Nights / 06 Days
Hotel
Flight
Meals
Sightseeing
Bus
Cab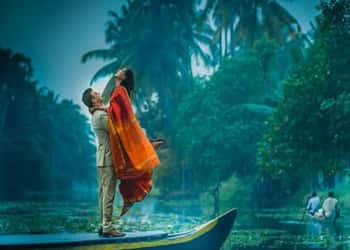 Kerala Honeymoon Tour Package

Destination: Kochi - Munnar - Thekkady - Athirapally
Duration: 05 Nights / 06 Days
Hotel
Flight
Meals
Sightseeing
Bus
Cab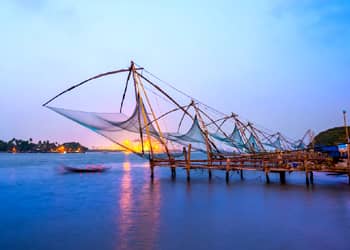 Fascinating Kerala Tour Package

Destination: Cochin - Munnar - Alleppey
Duration: 04 Nights / 05 Days
Hotel
Flight
Meals
Sightseeing
Bus
Cab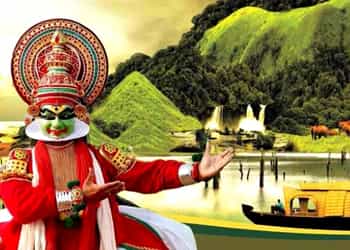 Incredible Kerala Tour Package

Destination: Kochi - Munnar - Alleppey
Duration: 02 Nights / 03 Days
Hotel
Flight
Meals
Sightseeing
Bus
Cab