India Tour Packages – Book Holiday Packages in India
India being geographically diverse welcomes millions of tourists flocking from different nooks and corners of the globe.
Pilgrimage Tours
India, a land of ancient history, rich culture and age-old traditions is also home to some of the most amazing and soul-stirring pilgrim tours. All these yatra journeys are spread across all throughout the landscape of India making it one of the most spiritual destinations in the world. These pilgrimages to the home of the gods and goddesses ensure that you have one of the most rejuvenating times here. Designed to suit your needs and crafted keeping in mind the best for you these tours are incredibly sacred and unique. A peaceful time here is guaranteed.
Witness the glories of Hinduism by going on these Hindu tours. Explore the deeply seated religion in this old nation which will easily be one of the most refreshing experiences that you will ever have in your life. Book your Hindu tour as per your need right away.
Browse By Hindu
India is the birthplace of Buddhism which can be experienced through one of the several Buddhist Tours. From visiting the birthplace of Gautam Buddha to his place of Mahaparinirvana and enlightenment, you will be taken across some of the richest jewels of Buddhism in the world.
Browse By Buddhist
Honeymoon Tours
A honeymoon tour in India will take you across some of the most magnificent and memorable landscape in india. What better way to start a new life together than visiting some of the most unique destinations ranging from beaches, wildlife, untouched beauty and unique experiences. From the thriving forests of the north to the serene beaches of the south and from the romantic moonlit nights in kutch to the adventure thrill of the east we have packages available for everyone. The packages offered by Namaste India trip are tailor made to make your romantic getaway a peaceful and tension free experience. Witness the beauty of nature, memorable sunsets and create lifetime memories.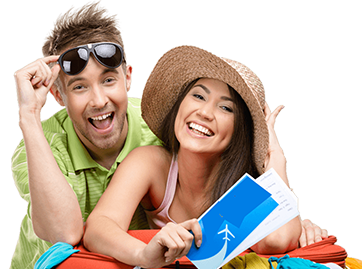 India Tour By Region
India is a diverse land with innumerable places to explore. However if you want to discover the majestic subcontinent then you can do so by planning your India tour by region. Experience the real culture and traditions of the people here and know what makes India a unique journey.
Visit the land of colour, gods and goddesses and remarkable history from one region to the next. From the northern Himalayan regions to the southern edges and from the Kutch on the west to the beaches of the east. A glorious time for you in Different parts of India awaits so book your travel package for Indian regions now and have one of the most memorable vacations.