Chennai, earlier referred to as Madras is the capital of Tamil Nadu and is laid out on the Coromandel coastal belt along the Bay of Bengal. The history and cultural legacy is not so much evident on the surface of the city unlike the other renowned tourism destinations. One has to delve below the apparent in order to comprehend the real essence of the city of Chennai. Chennai enjoys special reputation as Southern India's most notable educational, commercial, economic and industrial hub. If you wish to explore the true value of Chennai as a city and tourism destination, you must embark on a city tour of Chennai in person and understand for yourself. Set out for our 2 Nights / 3 Days tour of Chennai right away.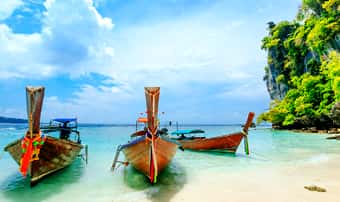 | | |
| --- | --- |
| Tour Duration: | 02 Nights / 03 Days |
| Destination: | Chennai |
| Tour Price: | On Request /- |
Day 01: Arrive Chennai & Sightseeing
Upon arriving at Chennai railway station/airport, our tour representative will greet you and then escort you to your pre-booked hotel. Check-in and get ready for the first day Chennai Sightseeing tour. The places we visit on this Day 1 of the sightseeing trip are: Kapaleeshwarar Temple, Fort St George, MGR Film City, Dakshinachitra Museum, Sri Santhana Srinivasa Perumal Temple, Pulicat Lake, Marina Beach. We begin our tour with the Kapaleeshwarar Temple; this Lord Shiva temple is a brilliant example of gorgeous Dravidian architecture. The temple comes with a 37 meters high gopuram. Next, we visit Fort St George. It is a magnificent fortress showcasing astounding British architecture. The fort houses the famed St Mary's Church, Wellesley House and a museum. Currently this fortress of the British era functions as the headquarters of Tamil nadu's Legislative Assembly. The MGR Film City, our next sightseeing destination is indeed a fun place to visit. The Film City build in honor of renowned Tamil actor as well as CM MG Ramachandran sprawls across an area of 70 acres and features varied types of replicas, a film training school and shooting spots. Next we visit the Dakshinachitra Museum; a museum showcasing the unique art forms, culture and traditions and architectural wealth of South India. After Dakshinachitra museum we visit our next destination; the Sri Santhana Srinivasa Perumal Temple; a shrine famed for having the power of blessing childless couples with the boon of parenthood. Next we visit the Pulicat Lake; an extensive salt water lagoon located on Coromandel Coast. This is a place of remarkable scenic beauty and is indeed a paradise for the bird watchers. Lastly we visit the Marina Beach by evening time. This is the largest beach in the country. This palm fringed beach with golden sand would offer you with mesmerizing views of the setting sun. A beautiful park, a splendid lighthouse, an aquarium and a crystal clear swimming pool adorn the park beautifully. The beach features a park, a lighthouse. It's a time to return hotel and have delicious dinner to make you energized for the next day trip.
Day 02: Rest of the Sightseeing
Next day post breakfast we set out for the remaining part of the Chennai sightseeing trip and visit places like Sri Parthasarathy Temple, Santhome Church, Vivekananda House, Thousand Lights Mosque. We begin by visiting the oldest of temples in the city; the Parthasarathy Temple- a temple dedicated to Lord Krishna; Charioteer of Arjuna, one of the Pandava brothers. The temple presents a richly carved architecture and exhibits the various avatars of Lord Vishnu. Next, we visit the Santhome Church. This majestic Church exhibits fascinating colonial architecture and comes with windows made of beautiful stained glasses. A huge St Thomas statue makes the chief highlight of this church. After Santhome Church we proceed to visit the Vivekananda House. This is a distinguished cultural hub and museum exhibiting a vast array of memoirs associated with the life of Swami Vivekananda; a world famous Hindu monk. Lastly, we visit the Thousand Lights Mosque, a mosque of huge dimensions and architectural brilliance. This mosque came into being in 1810 and gets its name from the 1000 oil lamps that are used to illuminate its hall. We will then take lunch at the hotel and then in the evening set out on a shopping spree visiting places like George Town Markets, T. Nagar. The former is a bustling street bazaar consisting in a vast array of stalls offering shoppers with a unique shopping experience and letting them understand Chennai in its true colors. T Nagar is another chaotic marketplace of Chennai that lures shopaholics like anything due to the whopping big discounts the market offers to them on almost anything ranging from garments to gold. After shopping to our heart's fill in two of the most renowned markets of the city, we return to hotel for dinner and night stay.
Day 03: Chennai Departure
Post breakfast, we checkout of hotel and proceed to visit the last of our sightseeing destinations; Dash N Splash. This theme water park located on NH4 running between Chennai and Bangalore is the first of its kinds in the whole of Southern India and started functioning since the year 1995. The park is dotted with relaxing coconut groves that add beauty to the park. The park comes with exclusive rides like spiral slide, wave slide, free-fall, rain shower etc. After the Water Park visit you'll be dropped at Chennai station where our representative bids you good bye and your memorable trip of Chennai ends here.