A visit to Gujarat is relaxing, rejuvenating and inspiring because one can enjoy seeing historical landmarks, long stretches of coastal beaches and beautiful landscapes. Discover the collection of beautified Gujarat Tour packages and explore Gujarat's main tourist destinations and attractions. Providing the best gujarat tour packages and also offering good service. Namaste India Trip to you the lowest price in Gujarat Tour Packages.
The spectacular state of Gujarat situated on the West of our country presents a unique admixture of heritage, culture, and tradition. The many tourist attractions that Gujarat is dotted with have made Gujarat a popular tourist hub for both national and international tourists. This state is cloaked with an intriguing combination of mysticism, charisma, vibrant colors, romance, the infinite and most alluring beauty of nature. Whether you are a nature lover or a God lover or an adventure seeker or a wildlife enthusiast, your Gujarat trip will by no means disappoint you. In other words, the state has something to offer to almost everyone. The cities of Ahmedabad, Jamnagar, Vadodara, Bhuj, Rajkot, Junagadh etc all come with a plethora of fascinating tourist attractions to make your Gujarat holidays truly unforgettable.
The scenic splendor, long picturesque coastlines and secluded beaches, the many historic monuments and temples of unmatched architectural beauty and depth of divinity, the rich fauna and flora that Gujarat is gifted with have spurred the growth and development of the tourism industry in Gujarat. Every year thousands of tourists from every nook and corner of the nation make their way to Gujarat only to return with many spellbound memories.
We, at NamasteIndiaTrip, have designed for you some exciting Gujarat Holiday Packages that'll help you experience the most fulfilling vacation on the land of Gujarat. Our packages are affordable enough and we also provide customized Gujarat packages on request thereby ensuring that the requirements of our customers are met in the perfect way. Pick any of our packages to relish the true beauty, essence, and glory of Gujarat.
At Namaste India trip share all relevant information of Gujarat tourism. This is an endeavor with a tool where you can book Gujarat Packages, Gujarat Tours, Religious Tour of Gujarat, Dwarka Somnath Package, Saurashtra Packages, Kutch Packages, Festival Packages, Kutch Rann Utsav Package, Weekend tours of Gujarat. We have wide range of Gujarat Packages based on tourist interest.
We give you one-stop answer for Hotel Reservation across Gujarat. you can do hotel booking, Car Rental Services, Special tours, Tourist Guides, Gir Safari tours, Gir National Park & Wildlife Sanctuary tours, Homestay, Heritage hotel, Toran hotels & many more.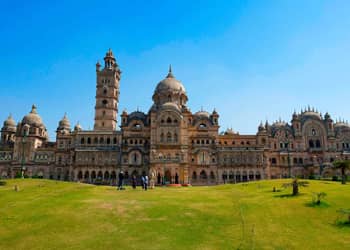 Best of Gujarat Tour Package

Destination: Ahmedabad - Dwarka - Jamnagar - Somnath - Porbandar
Duration: 06 Nights / 07 Days
Hotel
Flight
Meals
Sightseeing
Bus
Cab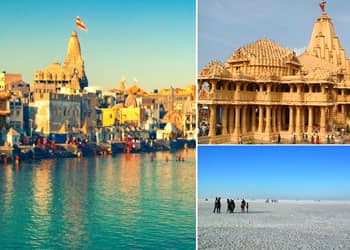 Gujarat IRCTC Tour Package

Destination: Ahmedabad - Modhera - Dasada - Rajkot - Gir - Somnath - Diu
Duration: 11 Nights / 12 Days
Hotel
Flight
Meals
Sightseeing
Bus
Cab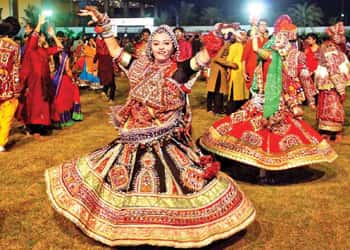 Gujarat Cultural Tour Package

Destination: Ahmedabad - Vadodara - Bhavnagar - Palitana - Bhuj - Poshina
Duration: 14 Nights / 15 Days
Hotel
Flight
Meals
Sightseeing
Bus
Cab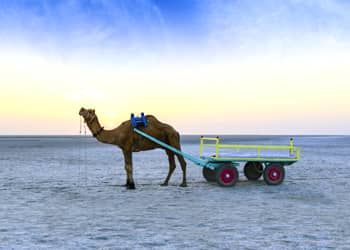 Gujarat Desert Beach Tour Package

Destination: Ahmedabad - Wankaner - Mandvi - Bhuj - Rann of Kutch
Duration: 04 Nights / 05 Days
Hotel
Flight
Meals
Sightseeing
Bus
Cab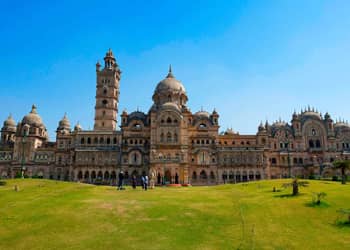 Gujarat Architecture Tour Package

Destination: Baroda - Champaner - Lothal - Palitana - Diu - Junagadh - Gondal
Duration: 08 Nights / 09 Days
Hotel
Flight
Meals
Sightseeing
Bus
Cab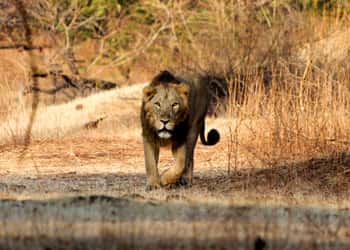 Gujarat Wildlife Tour Package

Destination: Ahmedabad - Nal Sarovar - Velavadar - Gir - Jamnagar
Duration: 12 Nights / 13 Days
Hotel
Flight
Meals
Sightseeing
Bus
Cab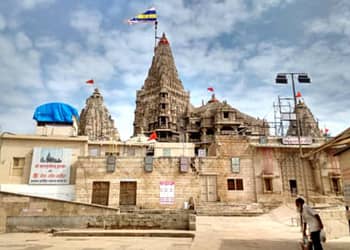 Explore Gujarat Tour Package

Destination: Ahmedabad - Ambaji - Kutch - Diu - Somnath - Dwarka - Rajkot - Gir
Duration: 13 Nights / 14 Days
Hotel
Flight
Meals
Sightseeing
Bus
Cab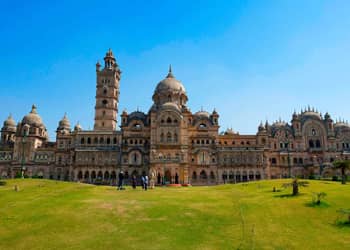 Grand Gujarat Tour Package

Destination: Ahmedabad - Gir - Diu - Somnath - Dwarka - Rajkot
Duration: 07 Nights / 08 Days
Hotel
Flight
Meals
Sightseeing
Bus
Cab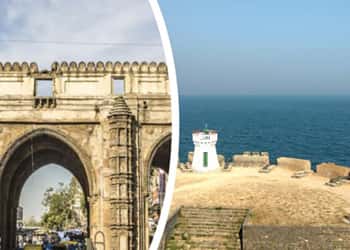 Gujarat Weekend Tour Package

Destination: Rajkot - Jamnagar - Dwarka - Somnath
Duration: 03 Nights / 04 Days
Hotel
Flight
Meals
Sightseeing
Bus
Cab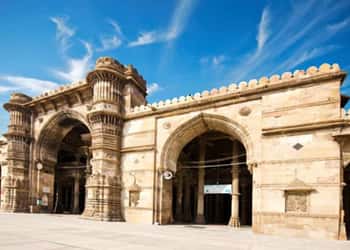 Dwarka Somnath Gir Diu Tour

Destination: Ahmedabad - Dwarka - Somnath - Diu - Sasan Gir - Junagarh
Duration: 05 Nights / 06 Days
Hotel
Flight
Meals
Sightseeing
Bus
Cab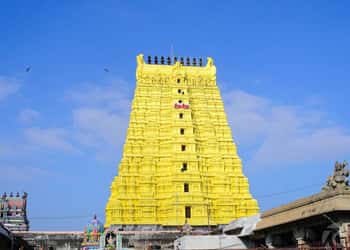 Bada Chardham Yatra Package

Destination: Delhi - Haridwar - Badrinath - Puri - Rameshwaram - Dwarka
Duration: 14 Nights / 15 Days
Hotel
Flight
Meals
Sightseeing
Bus
Cab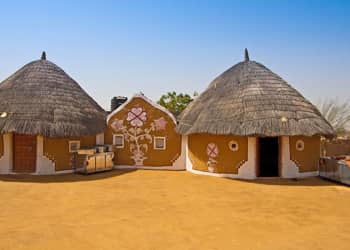 Gujarat Diu Tour Package

Destination: Ahmedabad - Jamnagar - Dwarka - Somnath - Gir - Diu
Duration: 06 Nights / 07 Days
Hotel
Flight
Meals
Sightseeing
Bus
Cab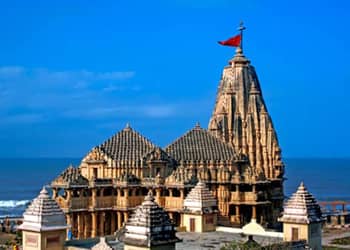 Dwarka Somnath Tour Package

Destination: Ahmedabad - Rajkot - Dwarka - Porbandar - Somnath
Duration: 05 Nights / 06 Days
Hotel
Flight
Meals
Sightseeing
Bus
Cab