Jaipur was founded by Sawai Raja Jai Singh and is the capital of Rajasthan. Jaipur city has evolved into a great travel attraction in India and is one of the top three cities for being acclaimed Golden Triangle Tour along with Agra, the city of Taj, and Delhi, the capital of India. While traveling Jaipur tours you can visit the historical forts, flaunting palaces, full-of-life temples, brindle bazaars, and bouncy streets that have earned a special place in the hearts of the people. The uniqueness lies in the rusty pink color that envelops all the designs and the construction of the building has earned the city thus used the name, 'The Pink City'. The pink color is meant to 'welcome' the Prince of Wales in 1876 and was beheld by the ruler Ram Singh II as a capable scientific way to cut down the biting blaze of the sun.
That was compulsory for everybody who was living in the old city to maintain this uniqueness of the city. The name of this city 'Jaipur' has dual attention – 'Jai' means victory and was also the first name of its maker while 'pur' meant city. The Govind Devji Temple is perhaps the most brilliant in the city while Galtaji Temple has natural springs to bluster it. There are three immense forts in the city Nahargarh Fort, Amber Fort, and Jaigarh Fort. The famous Jal Mahal is a perfect royal retreat while the extended castle of the City Palace recreated the times of Kings and Queens with its hilly exteriors and tasteful interiors. Hawa Mahal also become the icon of Jaipur tours.
Jaipur is one of the most famous tourist places in India. Every year, this city greets many people from all over the world. Namaste India Trip provides this incredible tour along with other services like hotel accommodations, transportation, a guide, etc. This place has an amazing land of royal forts & palaces.
Best Selling Jaipur Tour Packages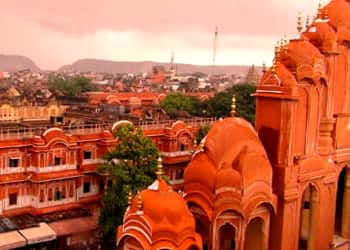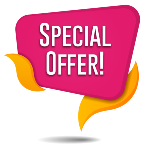 Customized Package
Jaipur Sightseeing Tour Package
STARTS FROM
₹ 15,000/-
per person on twin sharing basis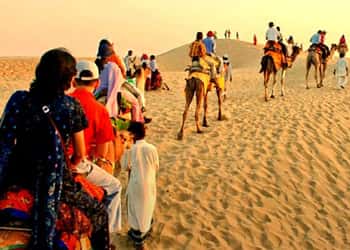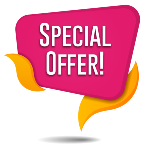 Customized Package
Rajasthan Group Tour Package
Destination
Mathura | Jaipur | Bikaner | Jodhpur | Pushkar
STARTS FROM
₹ 23,999/-
per person on twin sharing basis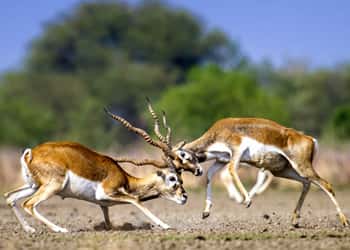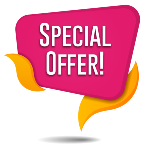 Customized Package
Rajasthan Wildlife Tour Package
Destination
Jaipur | Sariska | Bharatpur | Ranthambore
STARTS FROM
₹ 21,999/-
per person on twin sharing basis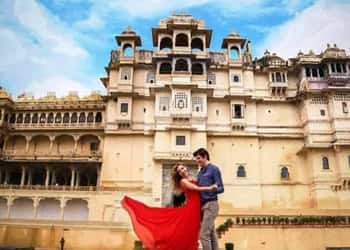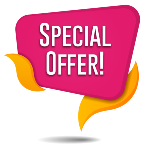 Customized Package
Rajasthan Honeymoon Tour Package
Destination
Jaipur | Pushkar | Udaipur | Delhi
STARTS FROM
₹ 19,999/-
per person on twin sharing basis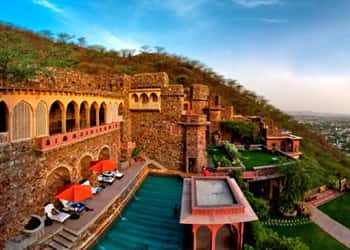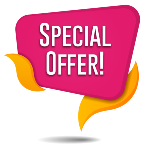 Customized Package
Rajasthan Forts Palaces Tour Package
Destination
Delhi | Bikaner | Udaipur | Jaipur | Bharatpur
STARTS FROM
₹ 32,999/-
per person on twin sharing basis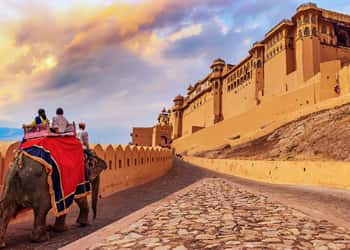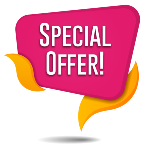 Customized Package
Incredible Rajasthan Package
Destination
Delhi | Bikaner | Jodhpur | Ajmer | Jaipur
STARTS FROM
₹ 33,999/-
per person on twin sharing basis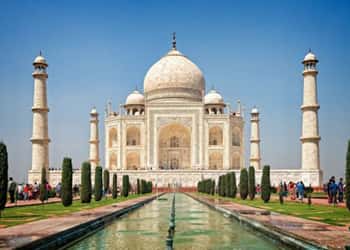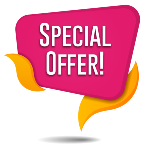 Customized Package
Golden Triangle Tour Package
Destination
Delhi | Agra | Jaipur | Ajmer | Pushkar
STARTS FROM
₹ 14,999/-
per person on twin sharing basis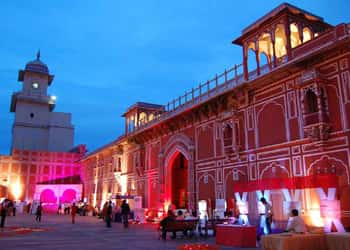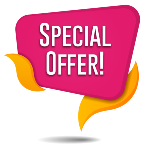 Customized Package
Colorful Rajasthan Package
Destination
Delhi | Jaipur | Bikaner | Jaisalmer | Udaipur
STARTS FROM
₹ 31,999/-
per person on twin sharing basis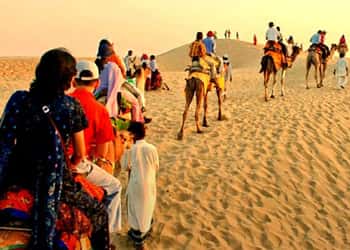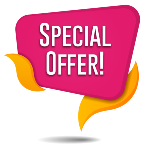 Customized Package
Rajasthan Desert Safari Tour Package
Destination
Delhi | Mandawa | Jaisalmer | Jodhpur | Udaipur
STARTS FROM
₹ 28,999/-
per person on twin sharing basis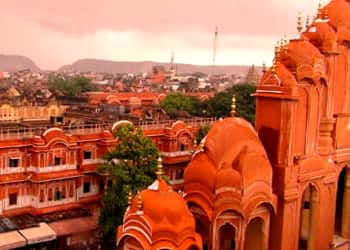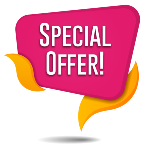 Customized Package
Majestic Rajasthan Package
Destination
Jaipur | Jodhpur | Udaipur
STARTS FROM
₹ 16,999/-
per person on twin sharing basis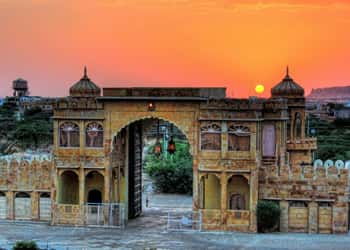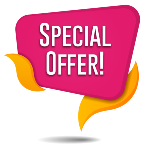 Customized Package
Rajasthan Heritage Tour Package
Destination
Delhi | Mandawa | Khimsar | Jodhpur | Jaipur
STARTS FROM
₹ 18,999/-
per person on twin sharing basis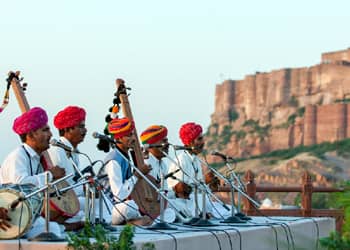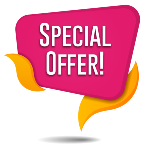 Customized Package
Rajasthan Cultural Tour Package
Destination
Delhi | Bikaner | Jaisalmer | Udaipur | Chittorgarh
STARTS FROM
₹ 34,999/-
per person on twin sharing basis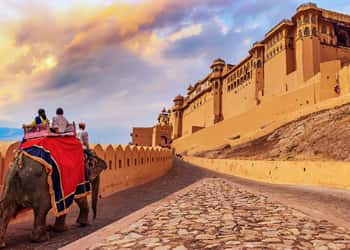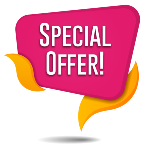 Customized Package
Shining Rajasthan Package
Destination
Jaipur | Bikaner | Udaipur | Pushkar
STARTS FROM
₹ 29,999/-
per person on twin sharing basis