Established on the banks of River Ganges, Haridwar is the gateway to several pilgrimage tours organized in the state of Uttarakhand. This beautiful northern state holds myriads of mythological tales and one of the most popular mythologies states that it is one of the four areas where Garuda spilled the drops of Amrit. This beautiful northern state attracts millions of travelers during the grand celebration of Kumbh Mela which is organized after every 12 years. Devotees visiting this city come with an unflinching faith that taking a dip into the sacred River Ganga makes them free from all the committed sins and the goddess blesses them with a new life full of prosperity and happiness.
Grabbing our meticulously crafted Haridwar tour packages offer you the best opportunity to experience the huge significance of River Ganga, exploring the ancient temples dedicated to different gods and goddesses, visiting the sacred Ghats like Har Ki Pauri to attend the evening Ganga Aarti, several ashrams where you can interact with the priests who will tell you about the mythological tales of the city and most importantly, the moment you set your feet on the magical land of this religious city you start hearing the enchanting prayers performed everywhere around the city. On your trip to Haridwar, you get to witness the charm of several wonders established in the city including Har Ki Pauri, Bharat Mata Mandir, Mata Mansa Devi Temple, Anandamayi Ashram, Neel Dhara Pakshi Vihar, and there are many more in the list.
After considering the vivid charm and attractions of the city, we decided to design several tour packages based on the theme of holidays possible to plan here. Some of the most sought travel packages of Haridwar are Haridwar Sightseeing Tour Package, Haridwar Walk tours, Char Dham Yatra from Haridwar, Satopanth Swargarohini Yatra, Valley of Flowers Tour Package, Himalayan Sojourn Ayurveda Tour, Badrinath Yatra from Haridwar, etc. Haridwar Rishikesh tour package is one of the best options to plan your holiday amidst the Himalayas where you can spend some amazing rejuvenating moments, can do meditation in the serene and tranquil aura of the cities, can seek the blessings of different gods and goddesses, and in Rishikesh you can indulge yourself in various adventure sports activities like river rafting, bungee jumping, rappelling, and many others.
The packages that we offer our travelers are equipped with all the basic and required amenities of the journey including cozy and comfortable stay, smooth and air-conditioned transport service that takes you from one place to another, amazing food quality, and we also try arranging your special requests like food with certain limitations or any other services but this costs you a bit extra. So, if you are keen to witness the incredible beauty and the spirituality of this wonderful city then check out these best tour packages and enjoy a wonderful travel experience with your family, friends, or loved ones.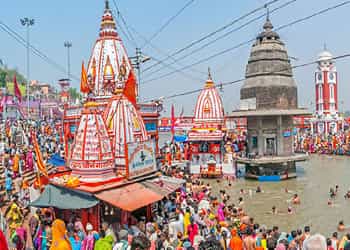 Haridwar Sightseeing Tour Package

Destination: Delhi - Haridwar
Duration: 01 Night / 02 Days
Hotel
Flight
Meals
Sightseeing
Bus
Cab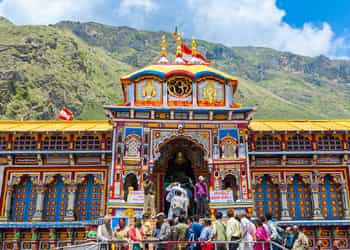 Badrinath Yatra From Haridwar

Destination: Haridwar - Pipalkoti - Badrinath - Rudraprayag
Duration: 03 Nights / 04 Days
Hotel
Flight
Meals
Sightseeing
Bus
Cab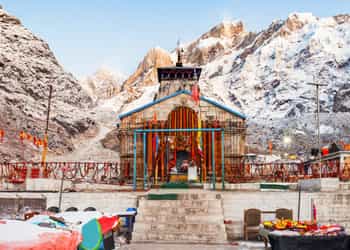 Chardham Yatra from Haridwar

Destination: Haridwar - Yamunotri - Harsil - Gangotri - Kedarnath - Badrinath
Duration: 09 Nights / 10 Days
Hotel
Flight
Meals
Sightseeing
Bus
Cab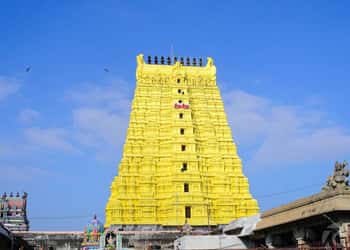 Bada Chardham Yatra Package

Destination: Delhi - Badrinath - Puri - Rameshwaram - Dwarka
Duration: 14 Nights / 15 Days
Hotel
Flight
Meals
Sightseeing
Bus
Cab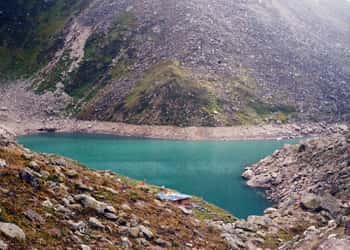 Satopanth Swargarohini Yatra

Destination: Badrinath - Lakshmi Vana - Satopanth - Swargarohini
Duration: 08 Nights / 09 Days
Hotel
Flight
Meals
Sightseeing
Bus
Cab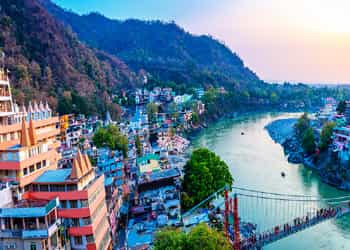 Himalayan Sojourn Ayurveda Tour

Destination: Delhi - Haridwar - Rishikesh
Duration: 10 Nights / 11 Days
Hotel
Flight
Meals
Sightseeing
Bus
Cab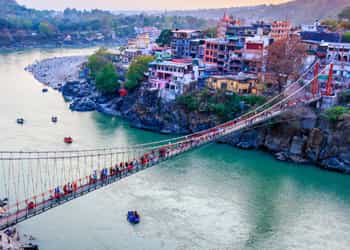 Chardham Yatra From Delhi

Destination: Delhi - Rishikesh - Yamunotri - Gangotri - Kedarnath - Badrinath
Duration: 11 Nights / 12 Days
Hotel
Flight
Meals
Sightseeing
Bus
Cab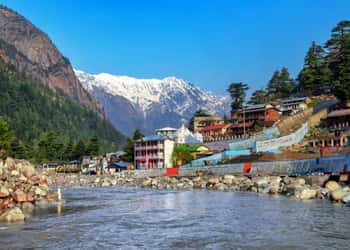 Gangotri Yamunotri Tour Package

Destination: Delhi - Haridwar - Barkot - Yamunotri - Harsil - Gangotri
Duration: 05 Nights / 06 Days
Hotel
Flight
Meals
Sightseeing
Bus
Cab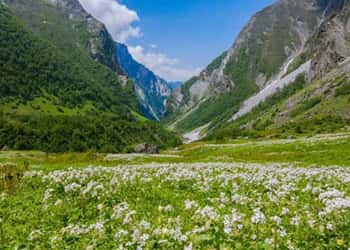 Valley of Flowers Tour Package

Destination: Haridwar - Joshimath - Valley of flowers - Hemkund Sahib
Duration: 05 Nights / 06 Days
Hotel
Flight
Meals
Sightseeing
Bus
Cab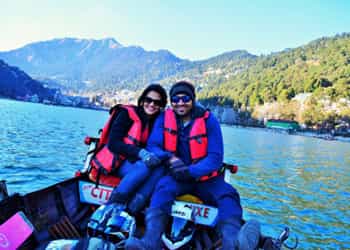 Majestic Kumaon Tour Package

Destination: Delhi - Corbett - Ranikhet - Kausani - Baijnath - Nainital
Duration: 07 Nights / 08 Days
Hotel
Flight
Meals
Sightseeing
Bus
Cab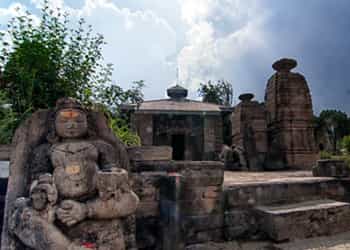 Uttarakhand Heritage Tour Package

Destination: Delhi - Haridwar - Ukhimath - Tungnath - Chandrashila
Duration: 04 Nights / 05 Days
Hotel
Flight
Meals
Sightseeing
Bus
Cab