Known worldwide as the gateway to god this place is the center for Hinduism and mysticism since a very long time. Sitting on the banks of River Ganga on the northern Indian plains, Haridwar is the hub for Hindu pilgrims from across the nation. The vibrancy and colors of Haridwar is unmatched and still remain unparalleled. This place serves as the focal point of religious activities and devotees seeking peace.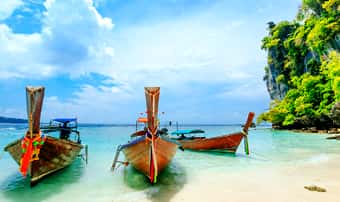 | | |
| --- | --- |
| Tour Duration: | 01 Nights / 02 Days |
| Destination: | Delhi - Haridwar |
| Tour Price: | On Request /- |
Day 01: Arrival in Hardwar and Sightseeing
After your arrival in Haridwar, you will be taken to your hotel where you will be checked in and offered breakfast. You will then head on towards your first destination.
Situated on top of Neel Parvat on the Shivalik Hills, Chandi Devi Mandir can be reached via a ropeway. Built in 8th century by Adi Shankaracharya this temple is one of the ancient structure in Haridwar. This is also one of the most sacred and pious Sidhpeeth where it is believed that people's desires are fulfilled.
After performing your puja rituals and offering your prayers you will be taken to your next destination of Baba Ramdev ashram. Patanjali Yogpeeth is the non-profit flagship project of Baba Ramdev which aims to carry welfare activities in the fields of health care, education and socio-economic.
Next stop will be the Mansa Devi Mandir, which is located on top of Bilwa Parvat and dedicated to goddess Mansa Devi. This holy temple is known as the holy abode of goddess Mansa Devi (a form of Shakti), which is said to have emerged from Lord Shiva's mind. A visit here is said to fulfill all your wishes.
After this, you will be served a wholesome lunch meal and then you will head on to your next stop.
Har ki Pauri is one of the most famous and popular ghats in Haridwar and a major landmark in the holy town of Haridwar. This place is considered to be sacred since it is believed that Lord Shiva had visited the Brahma Kund in Har Ki Pauri during the Vedic period. Here you will be attending the highly revered Ganga Aarti before heading off back to your hotel.
Once at the hotel you will be served a delicious dinner meal and an overnight stay.
After having your breakfast in the morning you will be taken to a temple visit starting with Saptarishi mandir.
Dedicated to Lord Dattatreya and other ancient Hindu gods and goddesses this temple holds immense significance to Hindu devotees and pilgrims. With its focus on the seven sages or Saptarishis who are the patriarchs of Vedic religion, this temple fills your soul with calmness and tranquility.
After a religious and peaceful visit you will be taken back to Delhi from where you can head on towards your next destination.