Rishikesh is the city of Ashrams and Yoga but there is another activity that has put it firmly on the adventure tourism map and that is bungee jumping. It requires courage to take the 83-meter jump with only rubber cords securely keeping your ankles tied together. It can make your heart leap into your mouth and feel the rush of excitement like no other activity. The most popular spot for bungee jumping is the Bungee platform over the Ganga designed by David Allardice, operated by experts who help you with the process. On successful completion, you receive the Dare to Jump Certificate. Join NamasteIndiaTrip on a 1 night 2 days bungee jumping trip to Rishikesh.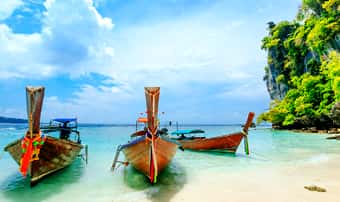 | | |
| --- | --- |
| Tour Duration: | 01 Nights / 02 Days |
| Destination: | Rishikesh - Shivpuri |
| Tour Price: | On Request /- |
Arrive in Rishikesh to a warm welcome by our tour guide who then escorts you to the Bungee Jumping site. You sign up for the jump and feel butterflies in your stomach. Your turn comes. You are secured and you take the leap, feeling as if you are going to smash down but, miraculously, the cords stop your fall. Recover your breath and join others for the trip to the base camp where you relax or stroll around in the woods. Tea and snacks by a roaring bonfire is one of the pleasant group activities you will enjoy. Later, you can stroll alongside the river or just sit under the stars until dinner time and then retire to your tent to sleep.
The return to Rishikesh is by way of river. After breakfast you get onto a bobbing craft on the turbulent rapids and navigate the swirling, roaring waters down the rapids. These rapids are appropriately named Return to Sender, Roller Coaster, Golf Course, Initiation, Double Trouble, Hilton and Club House. The water gets calmer as you travel downstream and the boat glides serenely as you admire the temples and ashrams alongside the banks of Holy Ganga. Arrive in Rishikesh where the tour ends and our representative bids you a fond farewell.