Badrinath Dham, the temple where Lord Vishnu is worshipped as Badri Vishal or the king of Badrika Kshetra is one of the most highly revered pilgrimage places in India. People from all over the world visit this pious place of worship as a part of their all India Char Dham and Chota Char Dham Yatra which takes place for a limited duration of 6 months. Placed on the banks of the holy river of Alaknanda Badrinath Temple is a pure spiritual holiday destination which has a very dynamic history.
Ever since Badrinath Dham was established as a prominent Char Dham Yatra pilgrimage center by Adi Shankaracharya during the 7th or 8th century it was already a very spiritual destination since centuries and is also said to have been the place where gods and prominent saints and seers walked. Badrinath Tour Packages enables the traveler to explore not only the temple but also takes you to various different places located all around it and holds significance in Hindu culture. Visiting Badrinath Dham Temple as a part of the holy pilgrimage makes sure that the devotee achieves salvation or moksha which is the ultimate goal for every Hindu devotee.
Located on the hills of Garhwal Himalayas and surrounded by impeccable and immaculate beauty of the higher reaches the spiritual sense here elevates. The colorful temple of red and bright yellow, stands in stark contrast, against the backdrop of the twin peaks of Nar and Narayan, who are said to have, meditated to Lord Vishnu here. The surrounding tourist attractions around the temple consists of the last village of India, mana village, Vyas / Ganesh Gufa – the cave where Vyas had narrated Mahabharat in one go to Lord Ganesh, Auli – The most popular skiing destination of India, Valley of flowers – a UNESCO world heritage site and a plethora of naturally occurring hot water springs.
Badrinath Travel Package is now available as the doors of the temple will reopen after 6 months of shutting down. Considered to be one of the holiest places in India and maybe even the world the journey will also entail witnessing and checking out the famous 5 confluence points of which forms the river Ganga and is known as the Panch Prayag. No matter where you are traveling from or if you believe in god or not, this journey will definitely be one of the most incredible experiences of your life.
So what are you still waiting for, make the best of your holiday, spend quality time bonding with your friends, family and loved ones and book the right Badrinath Yatra Package and gather happy memories? The package is not only cost-effective and pocket friendly but it can also be changed according to your timing or liking and you can customize it as per your convenience. Avail exclusive deals and explore the land of tales, mythological stories, and immense historical relevance. Plunge into the devotion of the lord and feel the spirituality within you and leave feeling refreshed.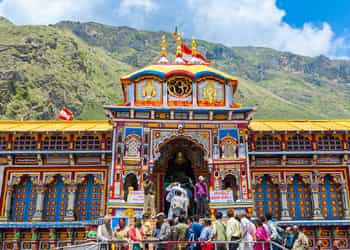 Badrinath Yatra from Delhi

Destination: Delhi - Haridwar - Badrinath - Joshimath - Rudraprayag
Duration: 04 Nights / 05 Days
Hotel
Flight
Meals
Sightseeing
Bus
Cab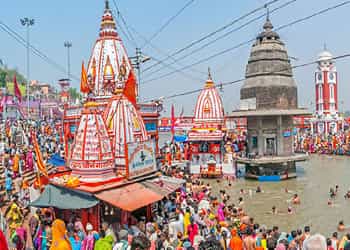 Badrinath Yatra From Haridwar

Destination: Haridwar - Pipalkoti - Badrinath - Rudraprayag
Duration: 03 Nights / 04 Days
Hotel
Flight
Meals
Sightseeing
Bus
Cab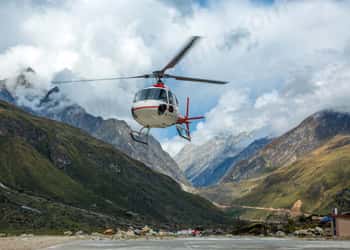 Badrinath Helicopter Yatra Package

Destination: Dehradun - Badrinath
Duration: 1 Day
Hotel
Flight
Meals
Sightseeing
Bus
Cab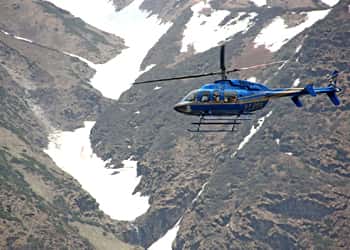 Badrinath Kedarnath Helicopter Yatra

Destination: Dehradun - Badrinath - Kedarnath
Duration: 1 Day
Hotel
Flight
Meals
Sightseeing
Bus
Cab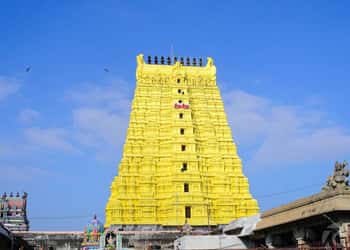 Bada Char Dham Yatra Package

Destination: Delhi - Haridwar - Badrinath - Puri - Rameshwaram - Dwarka
Duration: 14 Nights / 15 Days
Hotel
Flight
Meals
Sightseeing
Bus
Cab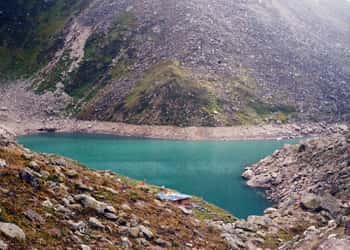 Satopanth Swargarohini Yatra Package

Destination: Badrinath - Lakshmi Vana - Satopanth - Swargarohini
Duration: 08 Nights / 09 Days
Hotel
Flight
Meals
Sightseeing
Bus
Cab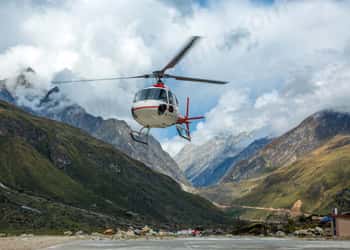 Chardham Helicopter Tour Package

Destination: Dehradun - Yamunotri - Gangtori - Kedarnath - Badrinath
Duration: 04 Nights / 05 Days
Hotel
Flight
Meals
Sightseeing
Bus
Cab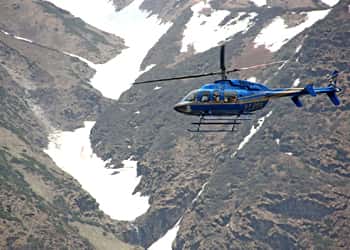 Chardham Helicopter Yatra Package

Destination: Dehradun - Gangotri - Yamunotri - Kedarnath - Badrinath
Duration: 01 Night / 02 Days
Hotel
Flight
Meals
Sightseeing
Bus
Cab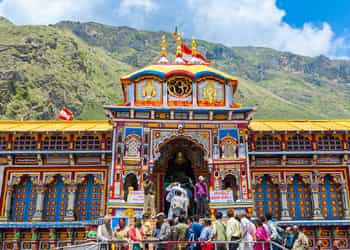 Chardham Yatra from Haridwar

Destination: Haridwar - Yamunotri - Harsil - Gangotri - Kedarnath - Badrinath
Duration: 09 Nights / 10 Days
Hotel
Flight
Meals
Sightseeing
Bus
Cab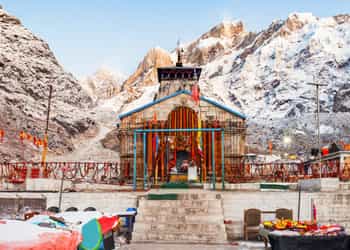 Chardham Yatra from Delhi

Destination: Delhi - Rishikesh - Yamunotri - Gangotri - Kedarnath - Badrinath
Duration: 11 Nights / 12 Days
Hotel
Flight
Meals
Sightseeing
Bus
Cab