Yamunotri is known for being one of the remotest and the most scenic Char Dham destinations of Uttarakhand and can be easily reached by opting for Yamunotri helicopter service. Yamuna River which makes its way through this holy pilgrimage site is dedicated to goddess Yamuna and the temple marking its emergence from its source is the first place from where the Char Dham journey commences. The entire valley is dotted with a number of Kunds, cascading waterfalls form its backdrop along with being encapsulated in the clean environment. Surrounded by unmatched Himalayan beauty and lush greenery of the gently rolling hills, Yamunotri is not only a religious centre but it is also one of the most well-known destinations for avid trekkers and outdoor adventure enthusiasts.
If you are planning on visiting Yamunotri Dham then here are a few places that should be definitely be visited:
Tourist Places to Visit in Yamunotri
Yamunotri Temple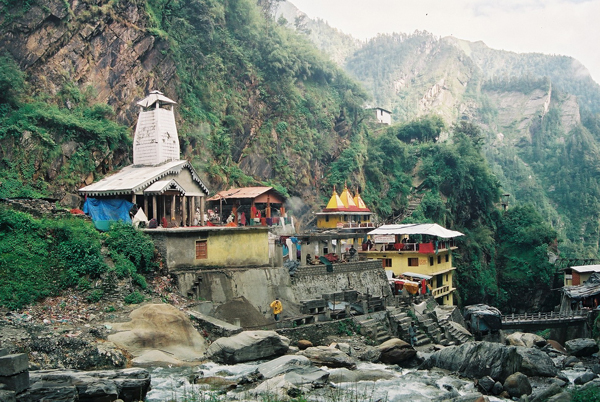 Dedicated to goddess Yamuna and flanked on the edge of a cliff, the main temple of Yamunotri is one of the most prominent temples of Uttarakhand. This is the first temple from where the holy Char Dham Yatra commences. The temple also marks the last reachable spot of the source of river Yamuna. The main temple opens up during the holy eve of Akshaya Tritiya and shuts down during the holy eve of Bhai Dooj, and can be reached after a trekking journey of almost 6 to 7 kms. The temple is of immense significance in Hinduism and people from far and wide make it a point to visit this temple at least once in their lifetime.
Surya Kund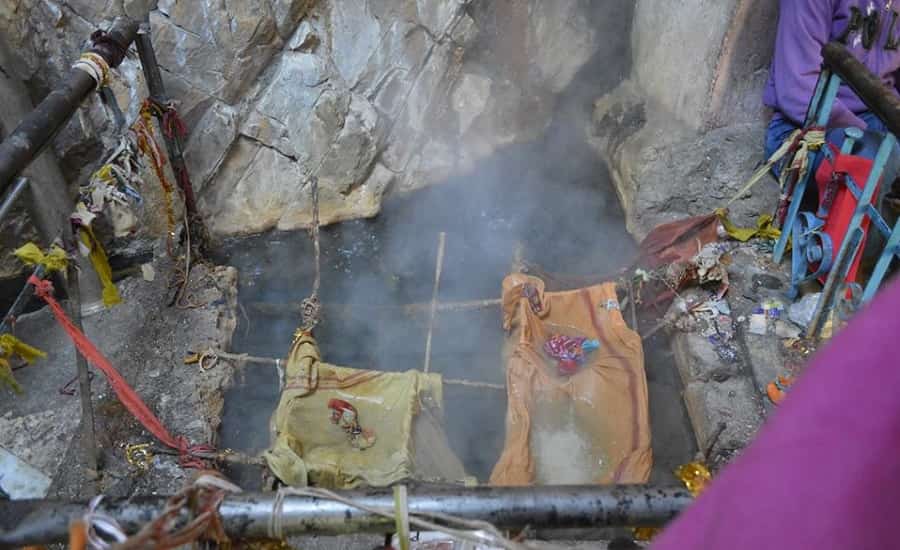 Located within the premise of the main temple of Yamunotri Dham is one of the prime pilgrim attractions. The Kund holds naturally occurring thermal hot water spring which holds some medicinal values. After completing a tedious and tiring trekking journey to the temple a dip in the water of this Kund will wash away all your tiredness and you will be overcome with a rejuvenating sense of refreshment. Taking a dip in this Kund is also supposed to cure you of all your skin related diseases and other problems. Taking a dip here after a long walking journey on foot can come as a refreshing experience.
Kharsali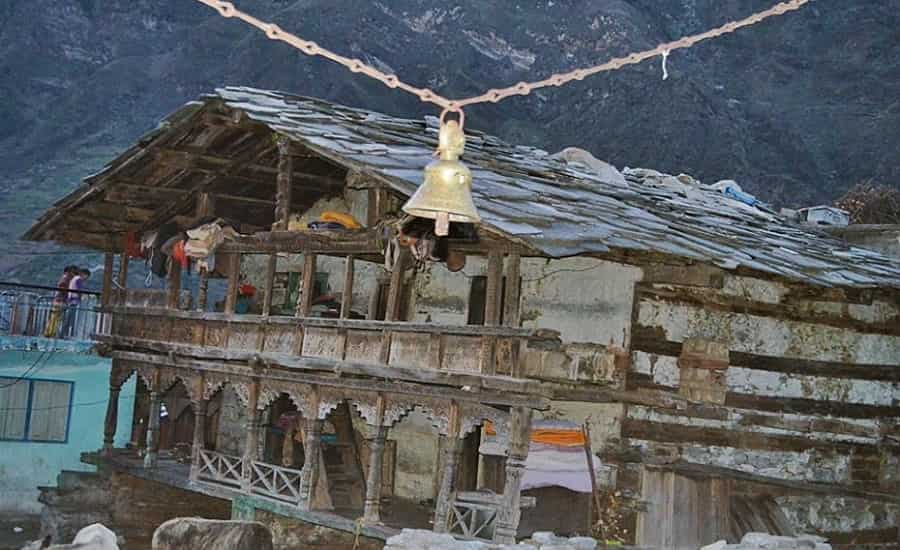 The quaint and untouched village hamlet of Kharsali which is located in the district of Uttarkashi is known for being a hidden jewel of Yamunotri. Kharsali holds spiritual significance since this is the place which is used as the winter abode of goddess Yamuna when due to the heavy snowfall, the goddess is brought down to the Shani Dev temple at this village in a Doli where she is continued to be worshipped by pilgrims. Kharsali is also known for its lush green beauty and an overall a rejuvenating aura that it possesses. If you are looking to experience a blend of deep spirituality and unmatched beauty along with some peace and solitude then Kharsali is definitely the place to be.
Barkot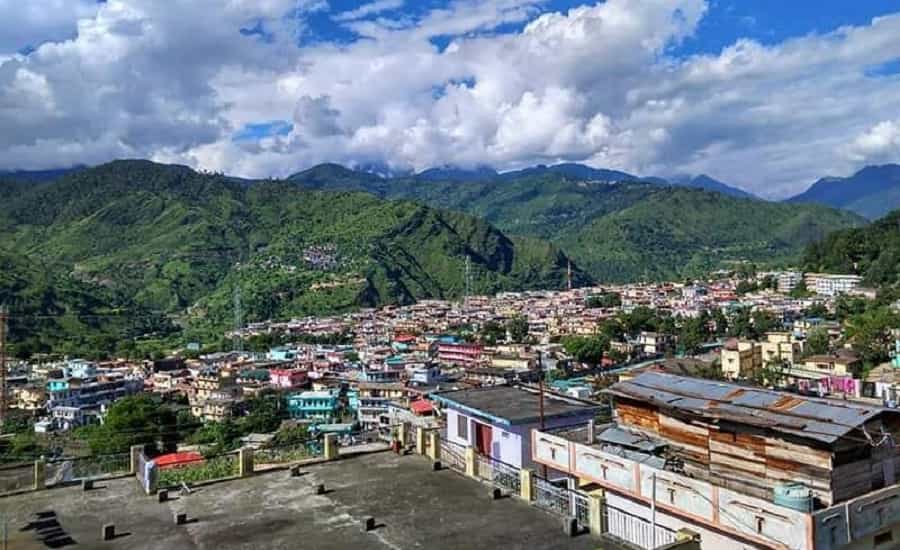 Located en route Yamunotri Dham is one of the most popular destinations in Uttarakhand where pilgrims choose to stay on their way to Yamunotri Dham. Apart from this purpose, Barkot is also extremely popular for its variety of colorful flowers, lush greenery as well as for being a heaven for avid bird watchers. You will also be able to savour some of the most breathtaking and panoramic views of the surrounding Himalayas. This place serves as the ideal destination for people seeking to spend some time with their family, while experiencing the eco-village life there and away from the bustle of the city life.
Saptarishi Kund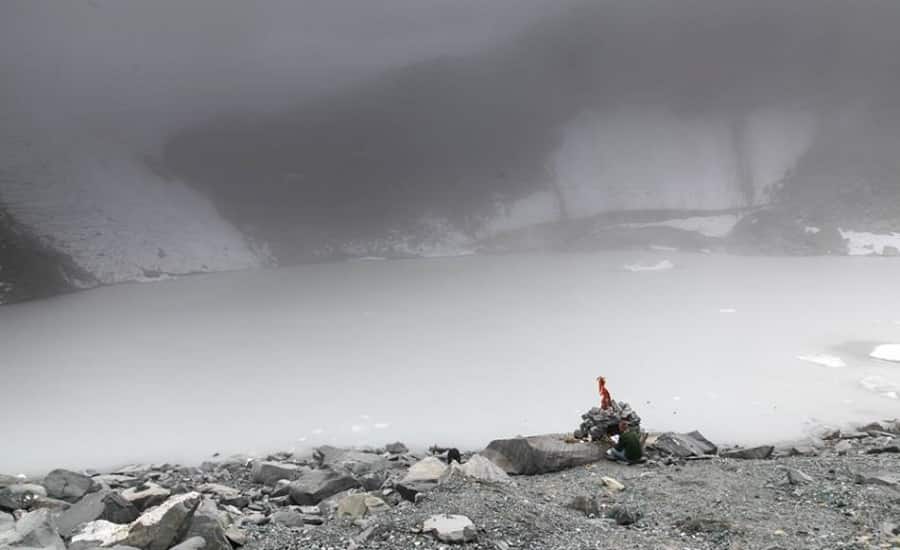 Located amidst the enchanting beauty of the pristine Himalayan surroundings this Kund is situated at a distance of 10 kms from the main temple of Yamunotri. The source for this high altitude lake can be traced back to the Champasar glacier. The lake is named after the seven rishis and sages who had performed their meditation and yoga activities there. The lake is also surrounded by strewn pieces of rocks as well as the exotic brahma Kamal which line the perimeter of the entire lake. The journey to this lake requires covering an arduous trek with the help of a guide which commences from Saptarishi Kund.
Hanuman Chatti Temple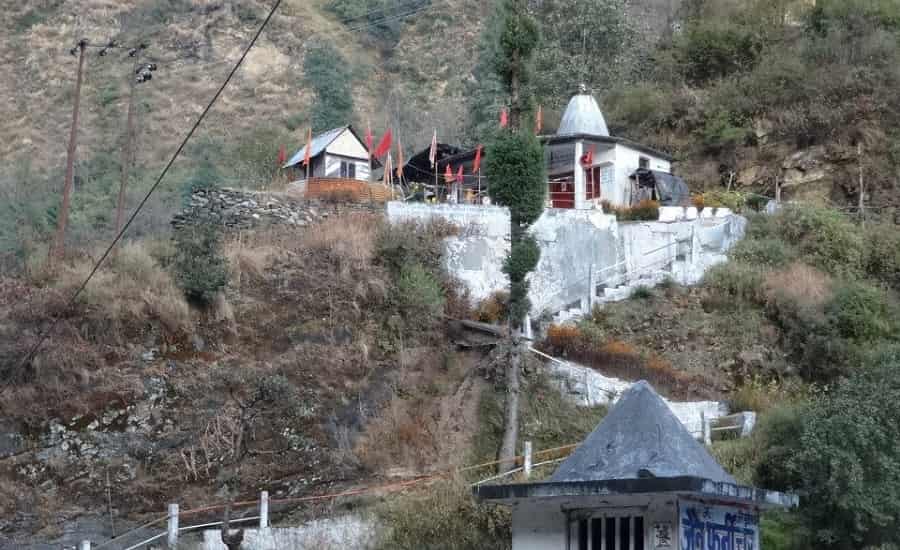 This temple should not be confused with the village of the same name located near Badrinath. Situated en route Yamunotri Dham, Hanuman Chatti temple is dedicated to Lord Hanuman and although the temple structure may look very small and ordinary, the history and the legend associated with it is impressive. This is believed to be the exact place where Lord Hanuman had been successful in crushing the ego of Bheem. If you are planning on visiting this place then you can easily reach here by hiring a cab from Rishikesh.  
Divya Shila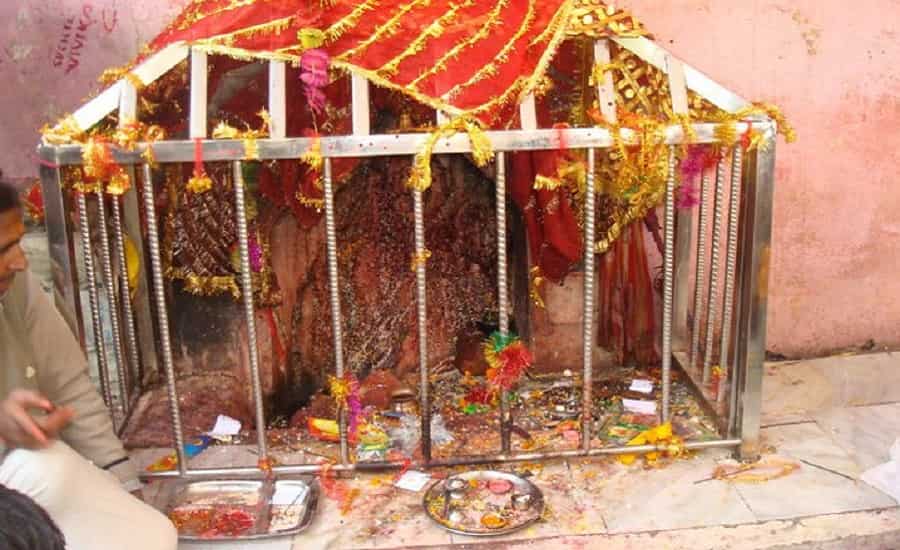 This small rock shrine is situated right next to the main temple shrine of Yamunotri. People make it a point to visit this temple before entering the main temple of Yamunotri. Along with a shrine it also houses a small hot water spring where people put potatoes and rice which is then used as the prasadam for the devotees. The water is so hot here that it can be seen bubbling and boiling in some places. This slab of rock is worshipped as the 'slab of divine light'.
Janki Chatti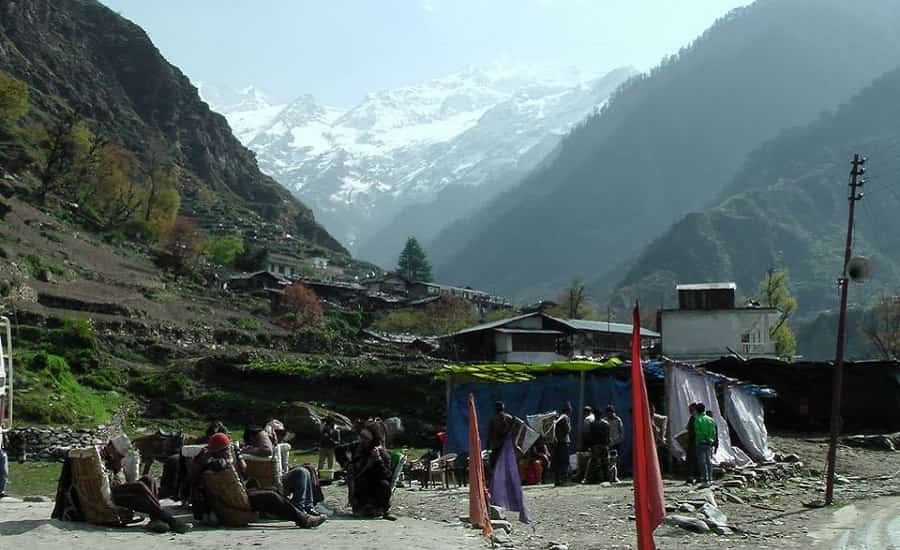 The hot water thermal spring is known for being the inevitable part of your journey to Yamunotri Dham. This place is surrounded by towering majestic mountains on all sides and falls in extremely close proximity to the Indo – China border. Janki Chatti is also famous for its newly made road which cut shorts the travel distance to just 7 kms. Visiting here you will be able to indulge in some rejuvenating and refreshing dips in the hot water springs that dot the entire area. This place is also known for being a major hub for pilgrims travelling to Yamunotri due to the availability of cheap hotels here.
Bali Pass Trek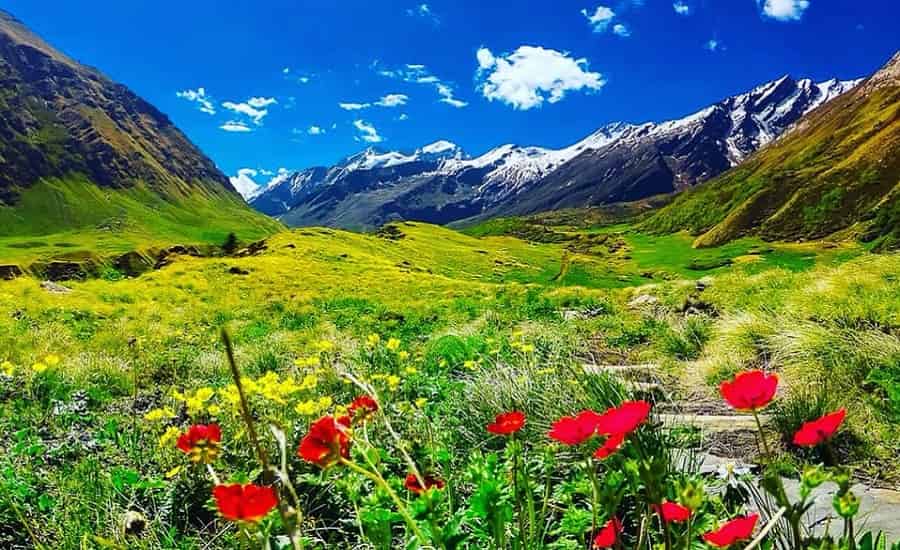 This trekking expedition has to be one of the least popular trekking journeys in the Himalayas. This part of the pass successfully connects the Har ki Dun valley to the main temple of Yamunotri. Situated at a distance of 9 km from Yamunotri Dham and on an elevation of 4,800 metres above sea level, the trekking trail requires you to cover a journey of 7 or 8 days through Govind National Park. The entire region will allow you to experience some of the most spell binding natural beauties of high altitude Himalayas.
Dodital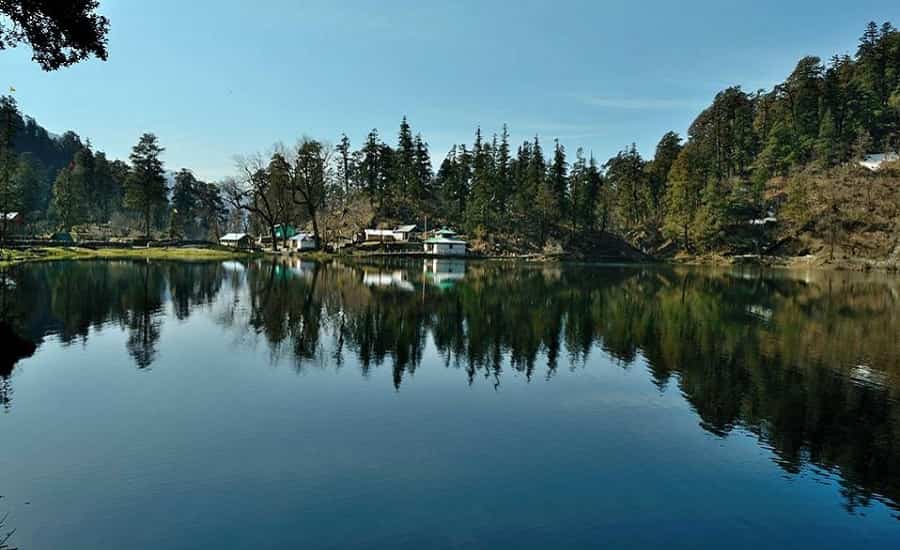 This pristine high altitude lake is situated at a distance of 14.3 kms from Yamunotri Dham and is one of the most popular choices of destination for avid trekkers and outdoor adventure seekers. The lake is named so since the fishes found inside this crystal clear lake are the Dodi trout fishes which are only found here. The place is not only important for a traveller but it is also known for its spiritual significance related to Lord Ganesha and a small temple there also marks the religious significance of this place.