Just like its religion and landscape the weather in India is also extremely unique and ever changing. Summer has made its debut in India and people are already looking to escape it in every way they can. Being a nation where the landscape is extremely varied and diverse you can choose to explore and beat the heat this year by visiting these cool places with your family, friends and loved ones.
Here are a few options from which you can choose where to spend you summer vacation in May:
01. Bir Billing, Himachal Pradesh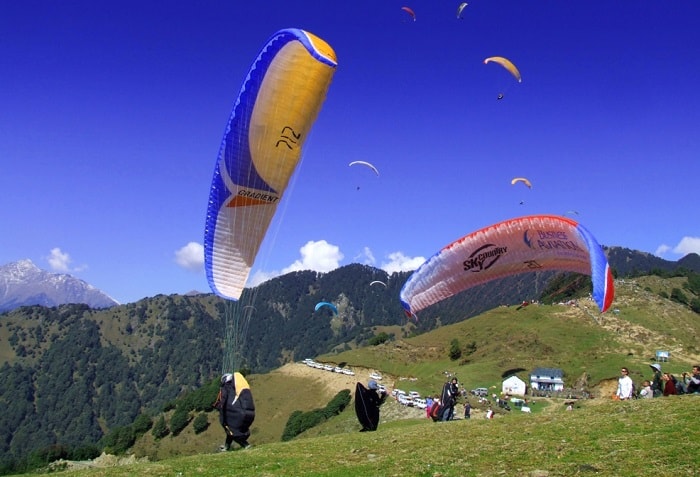 The first thing that comes to mind when anybody Mention this place is the exhilarating paragliding experience. What better way to spend your summer vacation and kick back amongst the soothing and cool breeze, than gliding down the lush green hills of Bir Billing and creating a lifetime worth of memories. This place is situated amongst the pristine beauty of thick green covering which looks even better from bird's eye view. Apart from the inescapable paragliding activity you will also be able to explore some nearby places for a more peaceful and serene experience.
Popular Attractions: Baijnath Temple, Sherab Ling Monastery, Bir Tea Factory and Tibetan Colony.
02. Tawang, Arunachal Pradesh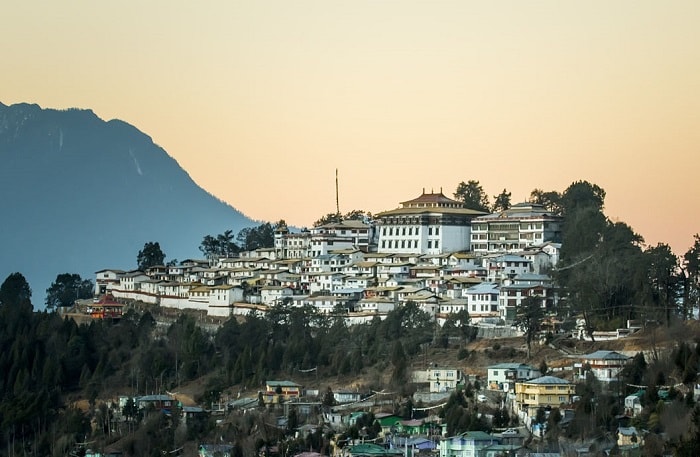 Deeply rooted with Buddhism and home to the 2nd largest monastery in India the pristine town of Tawang allows you to have a peaceful time among the cool climate here. The city is dotted with several colorful structures that is reminiscent of Buddhism here. During your visit you will be able to explore one of the most underrated summer getaway destinations in India. Being a hilly town and consisting of lush greenery and wide open blue skies it radiates positivity and an enlightening spirit making it one of the best options for a summer getaway with the family.
Popular Attractions: Tawang Monastery, Sela Pass, Nuranang Falls and Madhuri Lake.
03. Sandakphu, West Bengal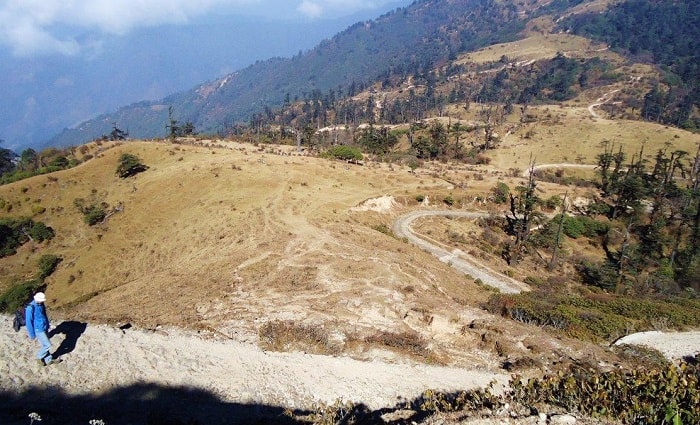 Pronounced as Sandakphu, this peak is the highest point on the ridge of Singalila in the charming district of Darjeeling. It is a part of the pristine Singalila National Park and offers some of the most surreal views of the surrounding snowcapped peaks. If you want to get into avid trekking then you should definitely visit this incredibly breathtaking destination on the hills. The best part? from the top of the summit of Sandakphu you will be able to gaze at 4 out of the 5 highest peaks in the world i.e. Kanchenjunga, Everest, Lhotse and Makalu.
Popular Attractions: Manebhanjan, Chitrey, Tonglu and Tumling.
04. Tirthan Valley, Himachal Pradesh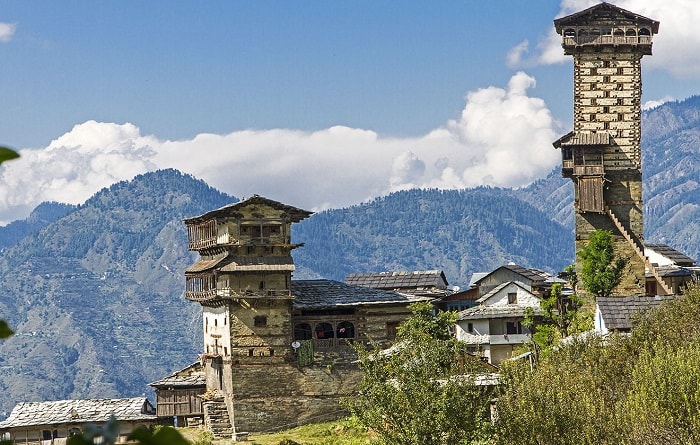 This lush green valley has to be one of the best well kept secrets of India that derives its name from the River Tirthan that makes its way through it. It looks like a tiny piece of Switzerland with rugged roads and green meadows dotted with apple orchards. The clear blue river water rushes down the valley and creates a pleasant environment with contrasting green backdrops. The temperature here remains cool and pleasant throughout the month of May and is thronged by people looking to get away from the scorching sun of the plains. There are several quirky things to do and fun activities to indulge in here like trekking, trout fishing and camping as well as village tourism.
Popular Attractions: Nag Devta Temple, Trout farm and fisheries department, Serolsar Lake.
05. Ooty, Tamil Nadu


Ooty has always been one of the first choices for a hill station getaway amongst the southern population. Laden with formal tea fields and gently rolling green hills, small glimmering lakes, a thriving environment, Ooty is an experience to remember. Lovingly referred to as 'queen of south India' this place is well known as a honeymoon destination due to its remarkably awe inspiring views everywhere you look. The winding roads and the greenery along with the wide open skies to keep you company this place is adorned with such views and sights that will definitely take your breath away.
Popular Attractions: Government Botanical Garden, Ooty Boat House, Mudumalai National Park, Pine Forests.
06. Shillong, Meghalaya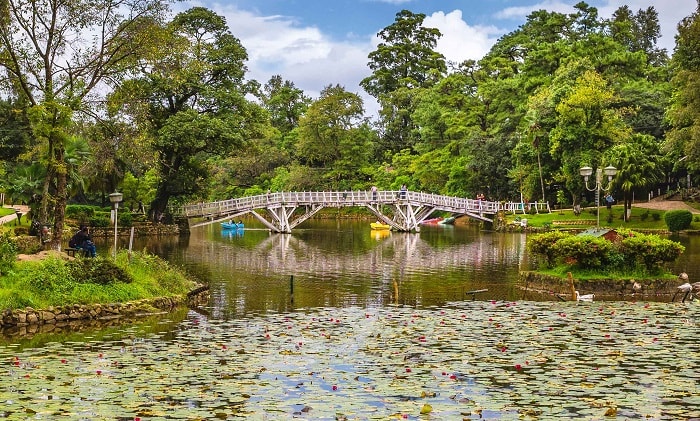 This picturesque capital city of Meghalaya is well known all over the world for its pristine environment and untouched nature. Earlier when the British used to stay here they said that Shillong's vibrant green rolling hills reminded them of Scotland which earned her the name of 'Scotland of the east'. This is a very unique destination since the societal structure here is quite different from the rest of India. With scenic view points, mysterious natural caves and picturesque landscape Shillong is a great of exploring some untamed nature in its full vigor.
Popular Attractions: Umiam Lake, Ward's Lake, Laitkor Peak and Don Bosco Museum.
07. Manali, Himachal Pradesh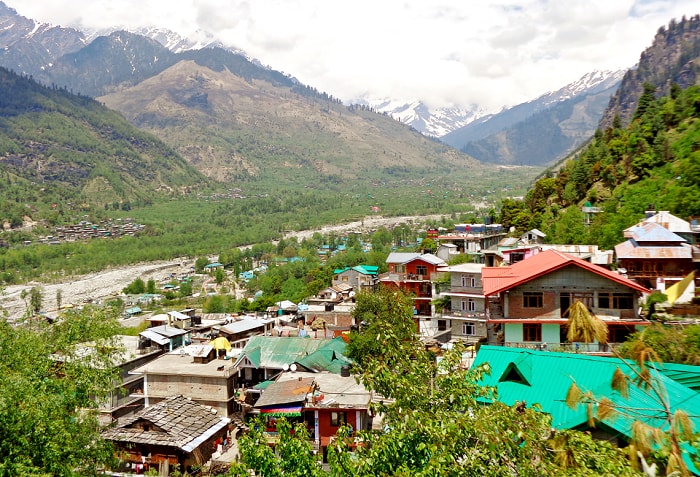 Surrounded by the snowcapped Himalayas and displaying some of the most scenic views with tall green pine trees, Manali has always been the first choice among the people of North to ditch the heat and rejuvenate your senses. With the gushing waters of the holy river of Beas this place is graced by travellers from various parts of the world who visit here to have a spiritual experience teamed up with a hint of adventure by trekking in Parvati Valley. This is also an ideal destination for family vacation, honeymoon goers and groups of friends.
Popular Attractions: Manu Temple, Manali Sanctuary, Hidimba Devi Temple, Rohtang Pass and Solang Valley.
08. Spiti Valley, Himachal Pradesh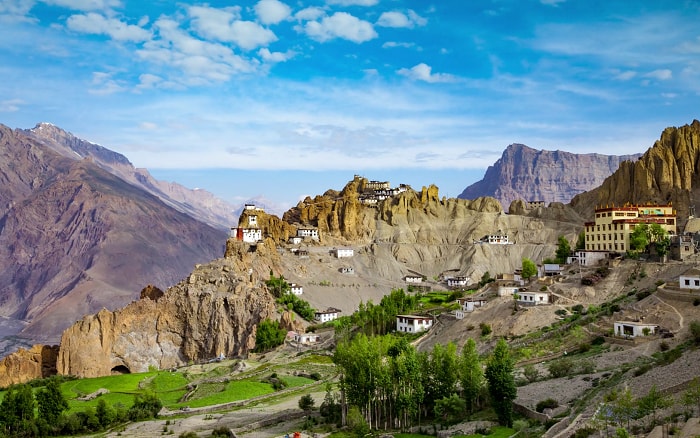 This eerily beautiful cold desert land literally means 'the middle land' referring to the land between Tibet and India and this land goes on and on as far as your eyes can see. The rugged barren land dotted with humble monasteries, jagged mountain roads littered with loose mountain rocks accompanied with the clear blue skies, not a single tree in sight, Spiti has managed to attract hoards of crowds from all over the globe. With a handful of settlements and a river making its way through the valley, the charm of this place is something that you can only experience during your visit there and what better time to visit than May?
Popular Attractions: Key Monastery, Chandratal Lake, Kunzum Pass, Pin Valley National Park, Dhankar Monastery and Suraj Tal Lake.
09. Almora, Uttarakhand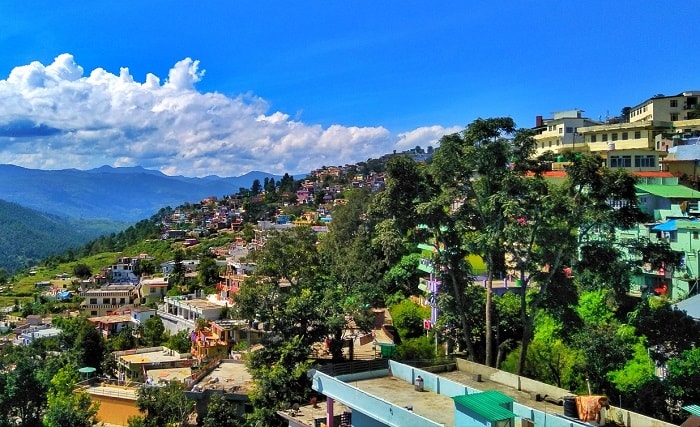 Established in the year 1568 by the Chand kings and having found its mention in the epic Mahabharat this hill station is surrounded by fascinating views of the Nanda Devi, Trishul and other peaks of the Garhwal Himalayas. Almora district is steeped in spiritual brilliance and unexplored natural beauty. Popular for its famous guests like Swami Vivekananda, Bob Dylan, Mahatma Gandhi, Jawaharlal Nehru and a host of other spiritual leaders and philosophers. This is the perfect family getaway to ditch the city and gain some perspective in the lap of pristine nature.
Popular Attractions: Kasar Devi Temple, Jageshwar Dham, Katarmal Sun Temple and Chitai Golu Devta Mandir.
10. Auli, Uttarakhand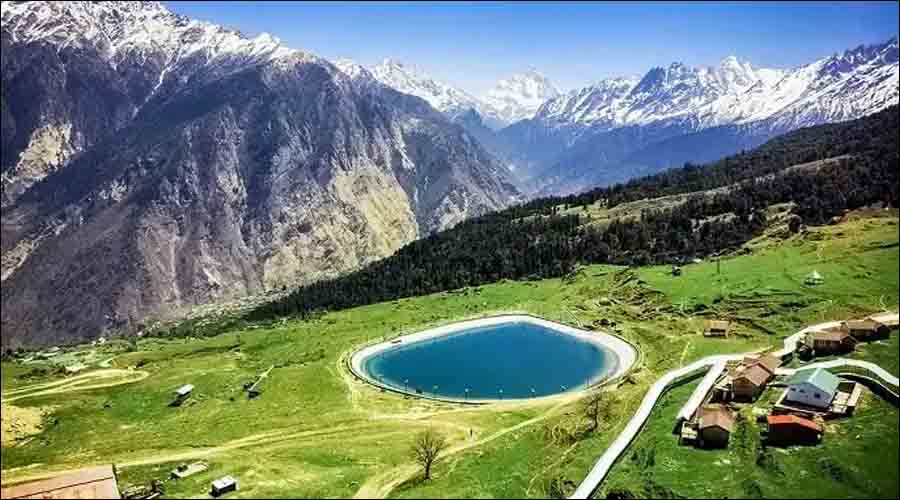 If Auli is an ideal winter wonderland destination for adventure sports enthusiasts then it turns into an even more perfect summer getaway option. The hills that gets blanketed by a thick layer of snow, during summer they melt away to give way to expansive green pastures filled with lushness. All this along with magnificent views of the surrounding Chaukhamba Peaks allows you to have the family summer getaway of a lifetime. Break away from the ordinary and explore the secrets of Uttarakhand that are hiding in plain sight.
Popular Attractions: Badrinath Mandir, Auli Lake, Kwani Bugyal, Gurso Bugyal and Trishul Peak.
11. Pachmarhi, Madhya Pradesh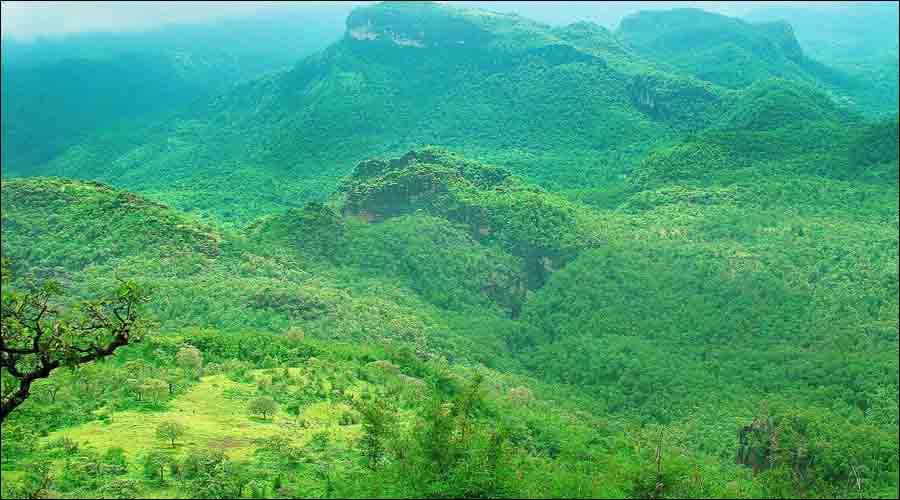 What better way to explore the diverse landscape of India than taking a soulful trip to one of the most breathtaking hill stations in the heart of India. Lined with cascading waterfalls and lush greenery that stretches to as far as the eyes can see, this place offers the much needed peace of mind for families to relax and bond over various activities. Widely referred to as 'Stapura Ki Rani' or the queen of Satpura this region is also a part of the thriving biodiversity of Pachmarhi biosphere reserve. There is also some historical relevance to this place which makes it an important tourist destination as well.
Popular Attractions: Apsara Falls, Pandav Caves, Apsara Vihar Pond, Handi Khoh Gorge and Draupadi Kund.
12. Munnar, Kerala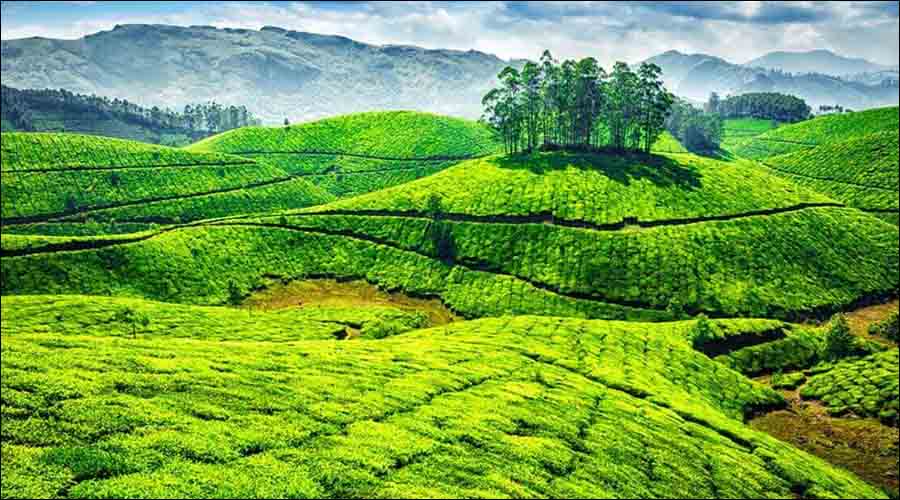 Summer is the best time to explore the tea plantation hill destination of Munnar where the sky remains clear and the cool breeze makes you feel rejuvenated and recharged. Every place you see you will be able to witness the picture-perfect images of nature in its raw form. Established during the late 19th century particularly for the British elite, now it is one of the most loved destinations among solo travellers as well as for family vacations, Munnar has gained a momentous popularity among peace seekers. With waterfalls, and enchanting hiking trails this place has all the ingredients to make your summer getaway memorable.
Popular Attractions: Mattupetty Dam, Anamudi, Tea Museum and Eravikulam National Park.
13. Nainital, Uttarakhand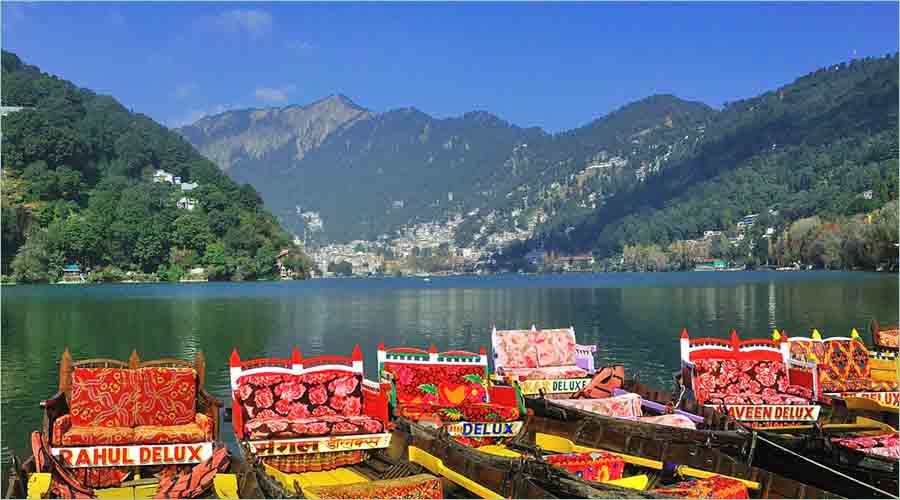 Developed around the spiritual and equally enchanting almond shaped Naini lake, this wonderful hill destination has always been the first option for quick getaways by the people living around the area like in Delhi. Perfect as a summer vacation destination for families and friends alike Nainital offers a peace of mind and serenity that should not be missed and experienced at least once in a lifetime. The town is dotted with various hipster cafes, quirky getaways against some of the most scenic views in India.
Popular Attractions: Tiffin Top, Naini Lake, Snow View Point, Naini Peak, Cave Garden and Kilbury Bird Sanctuary.
14. Darjeeling, West Bengal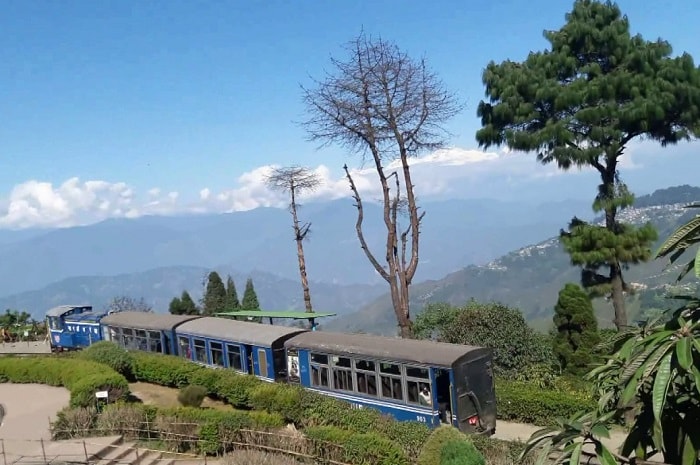 Home of the iconic Darjeeling Himalayan Railways (a UNESCO world heritage site) and offering a charming old-world vibe, Darjeeling is nestled within acres of sweeping tea plantations which is responsible for producing the world famous – Darjeeling tea. Deemed for being one of the best options for a romantic getaway for honeymoon or for a fun vacation with the family the cool climate that persists yearlong makes it one of the most sought after summer vacation destinations in India.
Popular Attractions: Tiger Hills, Batasia Loop, Japanese Peace Pagoda, Himalayan Mountaineering Institute and Nightingale Park.
15. Coorg, Karnataka


Popular for being every coffee lover's dream land, Coorg is carpeted with acres of lush greenery and a cool environment. To get you and your family closer in touch with its natural surroundings, Coorg offers some quaint homestay options which remain dotted with colorful flowers and gives you the real vibe of the place. Beautiful forests can be easily spotted anywhere and if you are an adventure freak then you can also venture deeper into the woods following the hiking and trekking trails. You can also go on fun elephant rides and camping experiences.
Popular Attractions: Abbey Falls, Iruppu Waterfall, Raja's Seat and Nisargadhama.
16. Yercaud, Tamil Nadu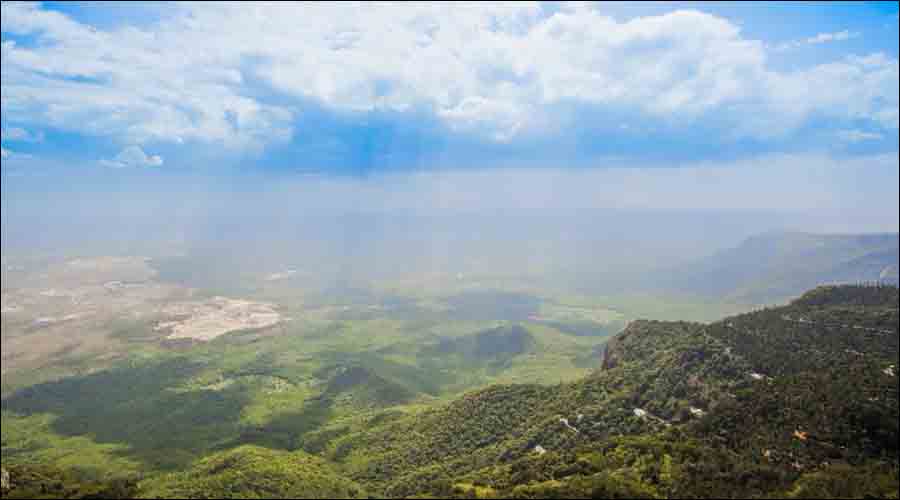 This quaint and serene hill town of the south is situated on the lap of Shevaroy Hills and offers some of the most tranquil sights. Dotted with numerous orange groves, coffee plantations and spice farming the air here is filled with these fragrant plants that are helpful in attracting tourism from worldwide. A great way to spend summer with your family this place offers some quirky and fascinating views of the green-carpeted gently undulating hills. The best part about this place is that it is extremely well protected and offers various interesting sightseeing options.
Popular Attractions: Shevaroy Temple, Ana Park, Pagoda Point Road, Lady's Seat and Kiliyur Falls.
17. Mount Abu, Rajasthan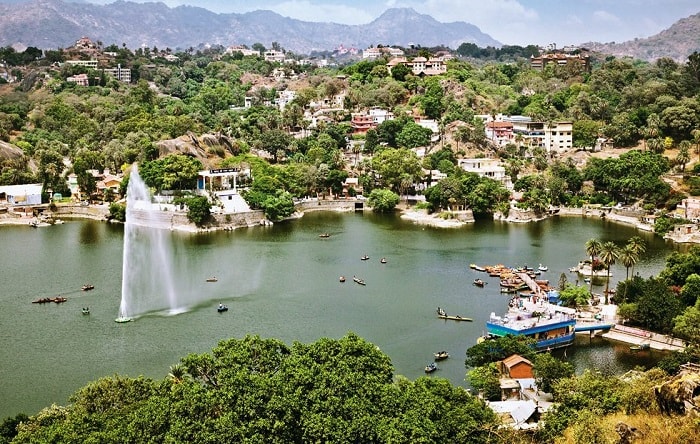 Situated on the oldest mountain range of India, the Aravalli Ranges, Mount Abu holds its significance for being one of the rare hill stations in the desert state of Rajasthan. This history of Mounta Abu can be dated back to ages ago to the time of the puranas where it is referred to as the place which is filled with forests and various prominent sages had visited here to perform mediation. Currently this place is one of the major tourism Centres since it is dotted with numerous Hindu and Jain temples dating back to 11th and 13th century.
Popular Attractions: Nakki Lake, Toad Rock, Honeymoon Point and Dilwara Temples.
18. Chopta, Uttarakhand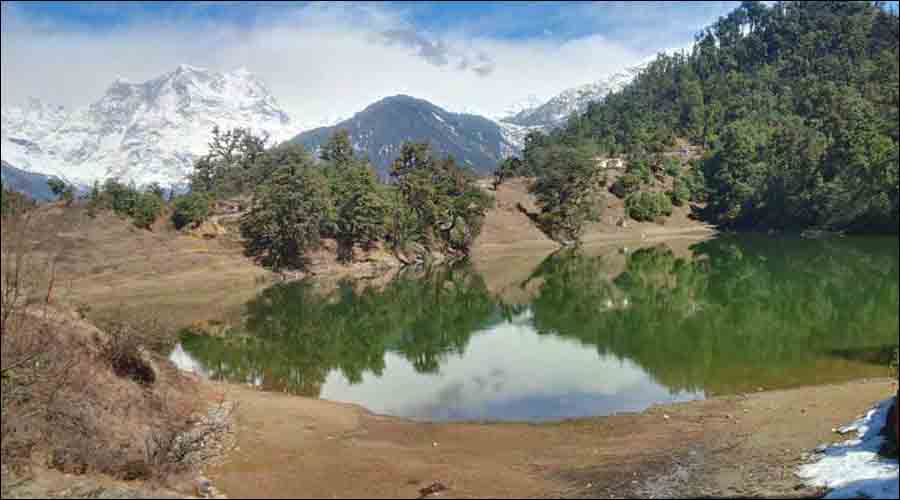 Home to the highest temple of Shivaji in the world visiting Chopta in May will definitely provide you with a whole new travelling perspective. A trek to the peak of Chandrashila will allow you to Savour some mesmerizing views of the panoramic snow clad mountains in the region. This is a great place for families to visit and experience spirituality here by saying goodbye to the summer heat of the plains. Every day you will be witnessing some of the most fascinating sunrise and sunset since during summer season these visuals are amped up.
Popular Attractions: Tungnath, Deoria Tal, Badrinath, Kartik Swami Temple and Koteshwar Mahadev.
19. Pelling, Sikkim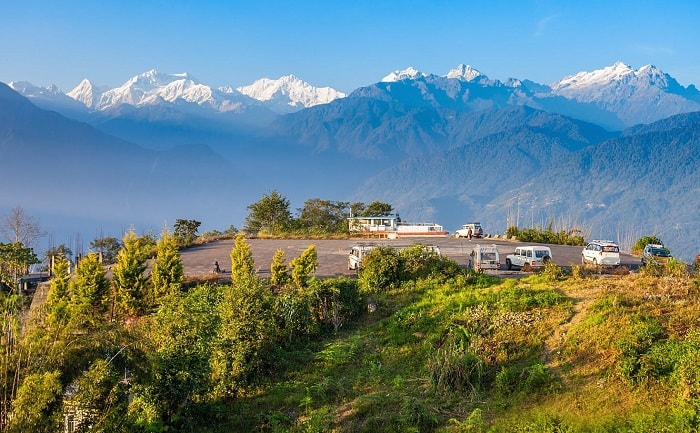 Nestled away peacefully on an altitude of 2,150 Metres above sea level and surrounded by incredible Greenery, Pelling is a great way to beat the heat and escape the city madness with your family and friends. Outlined by snow clad mountain ranges and untouched greenery this place is also an ideal place to experience the Buddhist spirituality. With rapidly gushing waterfalls and cloud-kissed green mountain peaks, Pelling is a magnificent destination for people with a spiritual bent of mind.
Popular Attractions: Sanga Choeling Monastery, Kanchenjunga Falls, Pemayangtse Monastery and Khecheopalri Lake.
20. Mukteshwar, Uttarakhand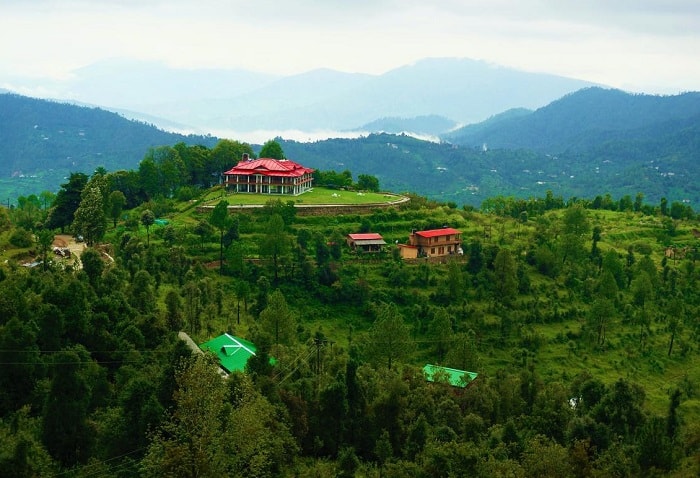 Sitting peacefully on a high altitude and offering some of the most serene and tranquil cool environment Mukteshwar is famous for offering some of the most panoramic views of the surrounding Kumaoni Himalayas. Located at a distance of 343 km from Delhi, this quaint hill destination has become one of the most preferred weekend getaways from all the nearby places. Every day you will be having a soulful time amongst the incredible greenery and tranquil environment. The spiritual vibes of this place is also clear and has always been referred to as a place offering ultimate peace.
Popular Attractions: Chauli Ki Jali, Love Point, Monkey Face Stone, Indian Veterinary Research Institute.