Take a vacation in one of the world's happiest countries – Norway. Hopefully, some of the happiness will rub off!
Norway has long been considered one of the happiest countries in the world, and part of that is because of how much the people of the country have done to maintain the culture and history of the nation. As a visitor to Norway, you will undoubtedly get to see a part of what makes this country so special if you visit the following seven must-see spots in Norway.
Reine in Lofoten
You may well also wish to consider traveling to Croatia or the Czech Republic on your following getaway. Browsing mieten Kroatien or possibly the web site regarding mieten Tschechien may enable you to learn a lot more concerning the experiences these types of sites provide you with. Who knows – you may just find yourself a perfect getaway!
The North Cape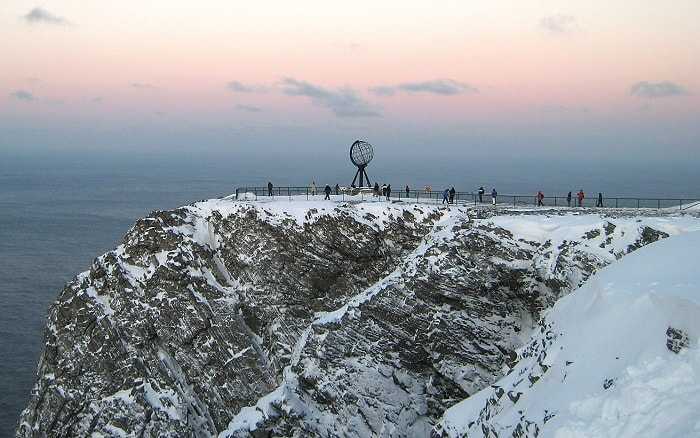 The North Cape — when visiting the region of Finnmark in Norway, you should definitely not leave without visiting the North Cape. This is one of Norway's top attractions, as it offers wonderful views of the ocean and exquisite climates for you to enjoy. Visitors just go to the North Cape to spend a day outdoors or enjoy the festivities that take place there from time to time.
Lillehammer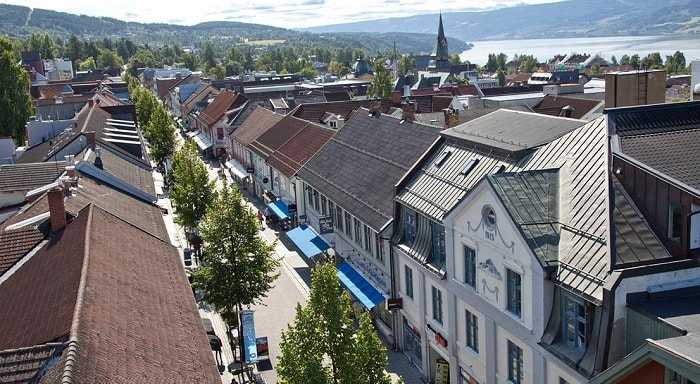 Lillehammer is one of Norway's most popular towns for visitors, as it has the historic affiliation of being the home of the 1994 Winter Olympics. Apart from that however, it is a wonderful place to go if you want to enjoy the outdoors and the natural environment.
Changing of the Royal Guard in Oslo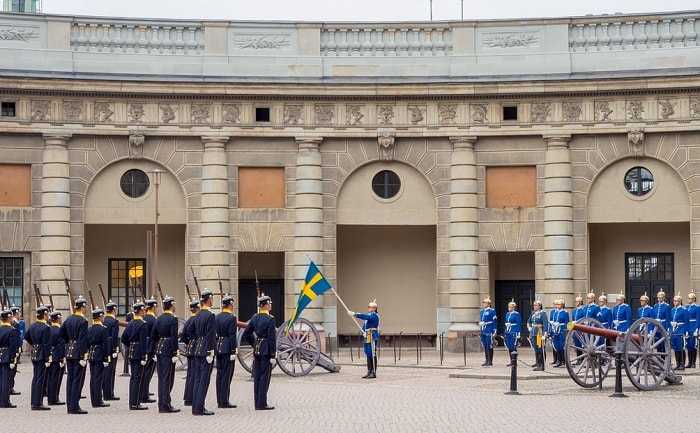 Changing of the Royal Guard in Oslo — whether or not this seems like something you would enjoy right now, seeing it will definitely give you a lot to talk about. The changing of the guard takes place between 1:30 PM and 2:10 PM every day and it is glorious to witness!
Bryggen Wharf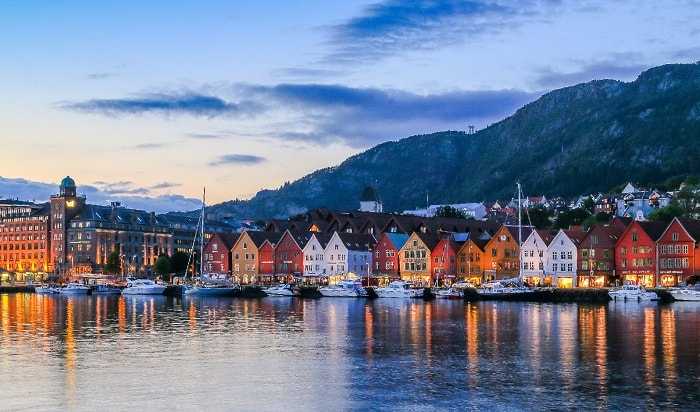 Bryggen Wharf — this is one of Norway's old wharf towns and it is a wonderful place to visit for tourists because it still has 14th-century Hanseatic buildings standing. It is also a UNESCO world heritage site today because of its stunning remaining architecture.
Geirangerfjord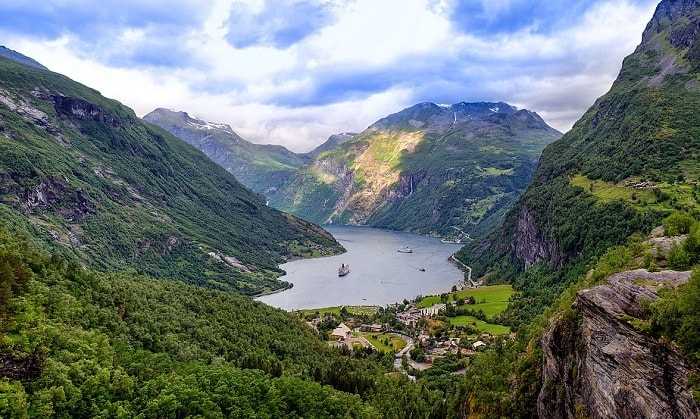 Geirangerfjord — this is another UNESCO world Heritage site because of how stunning it is in a very natural sense. This fjord is home to two of the world's most beautiful waterfalls that you absolutely must see. There are several cruises that pass through the fording on a regular basis.
Trondheim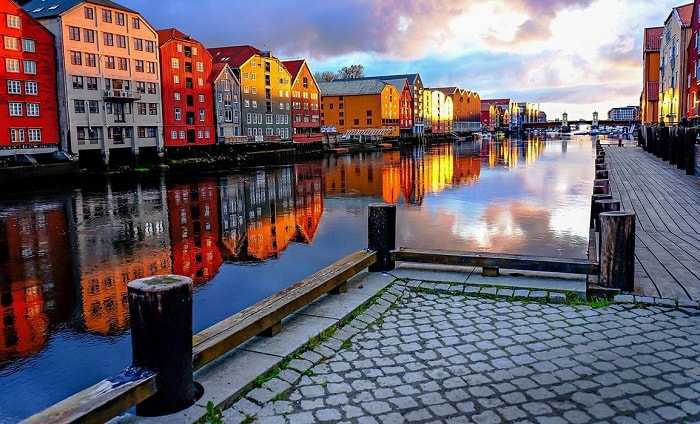 Trondheim — this is another one of Norway's popular tourist destinations because of its range of historic buildings still standing. It is also home to the Trondheim Torg, a soaring granite column that houses the world's largest sundial.