India is bestowed with a long expansive coastline stretching from west, south to east India, along with two archipelagos in the Bay of Bengal and Arabian Sea. This gives India ample options to choose from when deciding a beach vacation. Here are some beaches and the awesome things they offer that are not in Goa.
01. Radhanagar Beach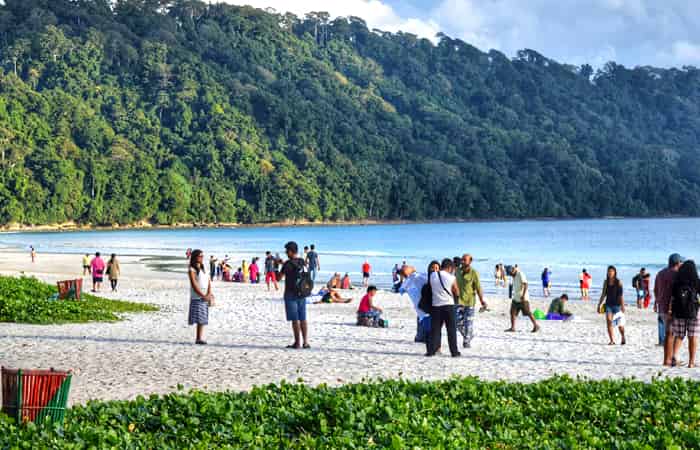 Situated on the Havelock Island of Andaman Nicobar archipelago, this beach will take your breath away by its crystal-clear turquoise water, white sand lined with tall lush tropical trees. The beach has a strict no plastic policy in order to preserve the beach's health and beauty. You can swim in the clear sea, sip on fresh bountiful coconut water and gorge on some delicious local seafood at the dhabas lined right before the beach. Radha Nagar beach has been voted one of the best beaches in Asia several times and its untouched scenery is a compulsory treat for your eye if you're a beach bum. The most pleasant time to experience this place is to visit anytime between October to May to enjoy cool breeze and calmer seas.
Also Read: Places to visit in the Andaman and Nicobar
02. Varkala Beach or Papanasam Beach

Situated in God's own country Kerala, this highly-rated beach is the perfect backdrop for your laidback, peaceful vacation. It's a great location for family, friends, or for you alone. The beach has natural springs, lined with many spas and Ayurvedic centres where unwinding becomes easier as you feast your eyes on the sun setting in the Arabian Sea. But apart from providing peace and quiet, this beach doesn't hesitate to entertain you if you enjoy surfing, parasailing and other water sports. October to March is the time to be in this place.
03. Ross and Smith Island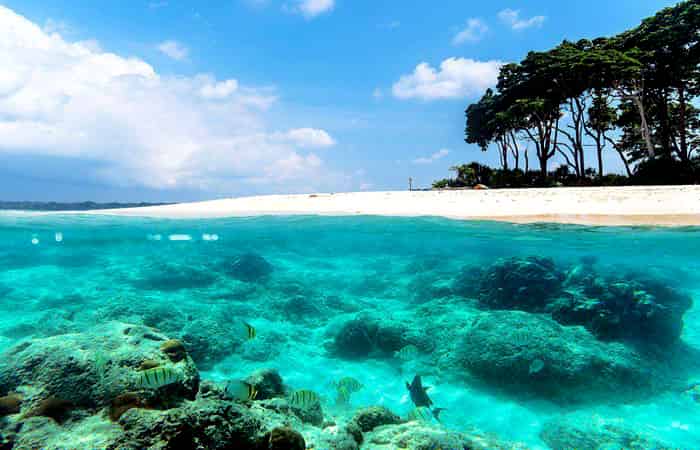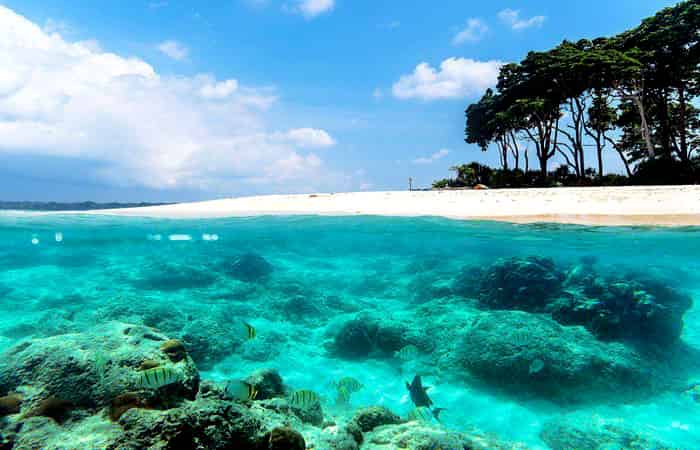 The twin islands of Ross and Smith found in the archipelago of Andaman and Nicobar are connected by a sand bar, which disappears during high tide making it two separate islands and reappears again as one beautiful spectacle during low tide. To visit this island, you require a permission from the Forest Office Diglipur. You can either take a speed boat or a fisherman's boat- dinghy from the Ariel Bay Jetty in Diglipur and reach there in about 25 mins to sun bathe, and take in the one-of-a-kind landscape. Anytime between October to May is a good time to set your foot on this Archipelago and explore all of it.
04. Gokarna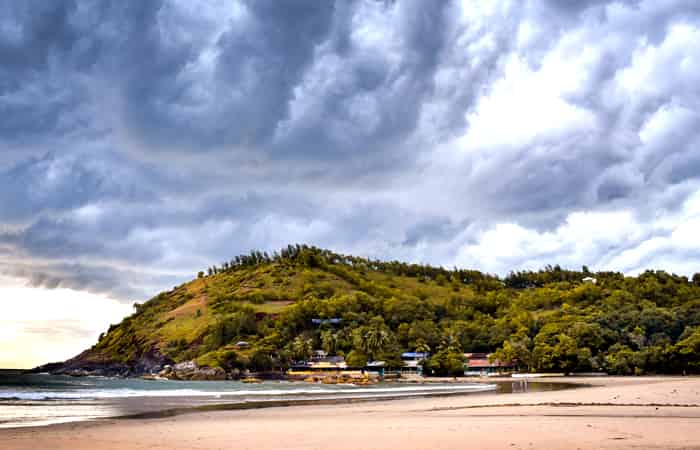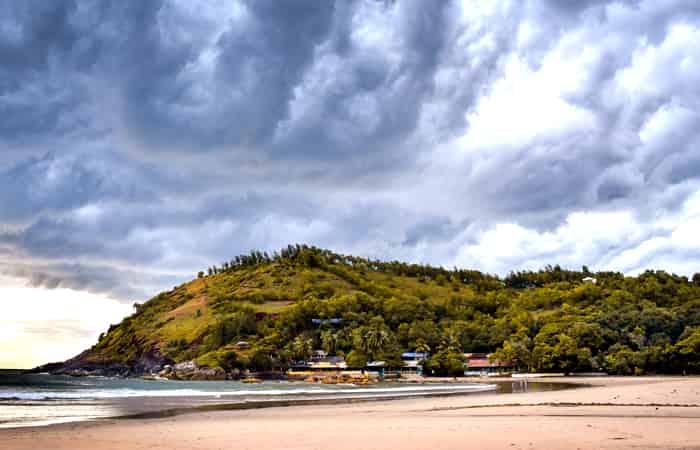 Is a temple town situated in Karnataka lined with beaches, hippies, shacks and surfing. For a surfing enthusiast, Gokarna beach offers waves, surfboards, surfers to teach you and surf with. Om beach is another popular beach that offers water sports activities to keep you engaged with the beach life. Apart from happening beaches, Goakarna also offers you beaches with tranquil remoteness like Small hell beach, Baada Beach, Paradise Beach, Belekan Beach, Alvekodi Beach – places where you can trek, camp, kayak, swim or simply sun bathe and indulge in your imagination! October to March is a good time to make a trip to this beachy temple town.
05. Chandipur Beach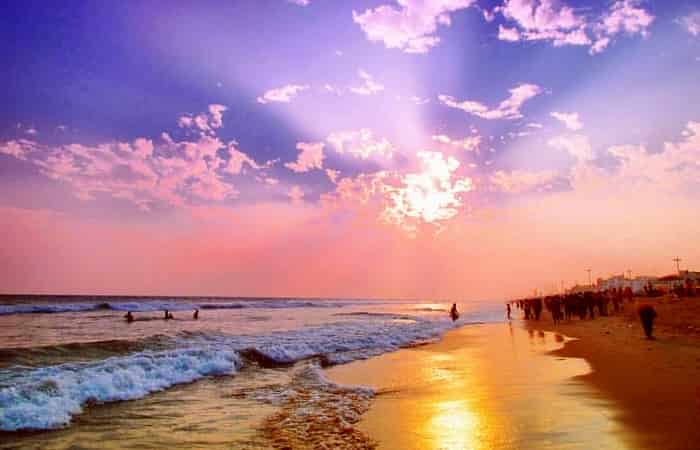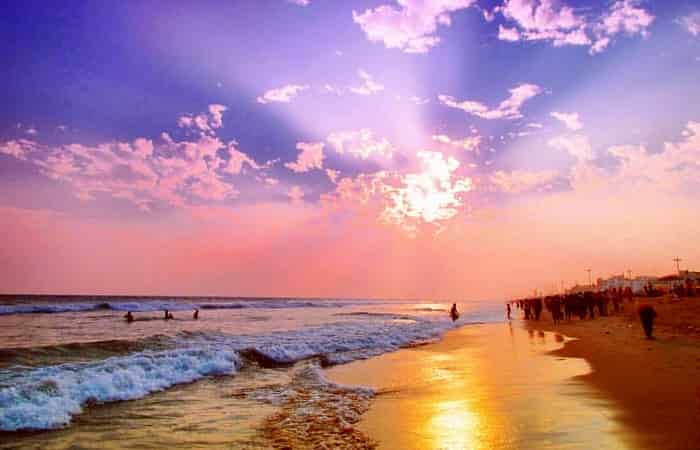 The one-of-a-kind receding beach in Orissa is natural marvel and an experience worth cherishing. Twice a day, during low tide, the water from the beach recedes an astounding 5 km, leaving the beach without water, but exposing the beautiful underwater shells and sand. The water returns during high tide, and you're left in awe of the ways of nature. Spend a day on this beach and watch this marvel unfold before your eyes. Like all beach places, winter (October- March) is a great time to visit this marvel.
06. Serenity Beach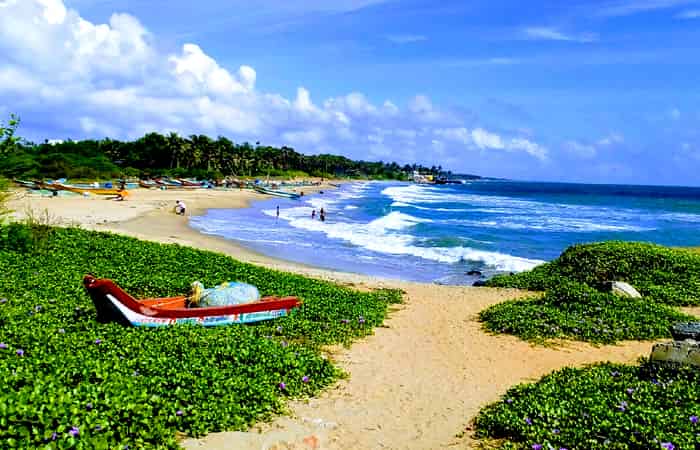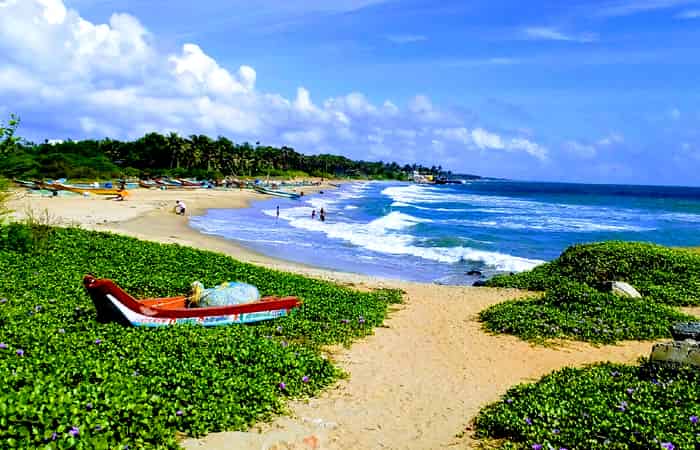 Located in the quaint town of Pondicherry there is nothing this beach doesn't offer. It is lined with white sand and rocky walkways, surfing and delicious food. You can spend the entire day on the beach, starting with witnessing a grand sun rise, spending early morning chasing waves surfing, eating delicious freshly prepared seafood, and then lazing on the beach watching the sun go down behind you. This beach is a popular tourist attraction and is open to all on all days. You can visit this beach anytime between November to March.
07. Somnath Beach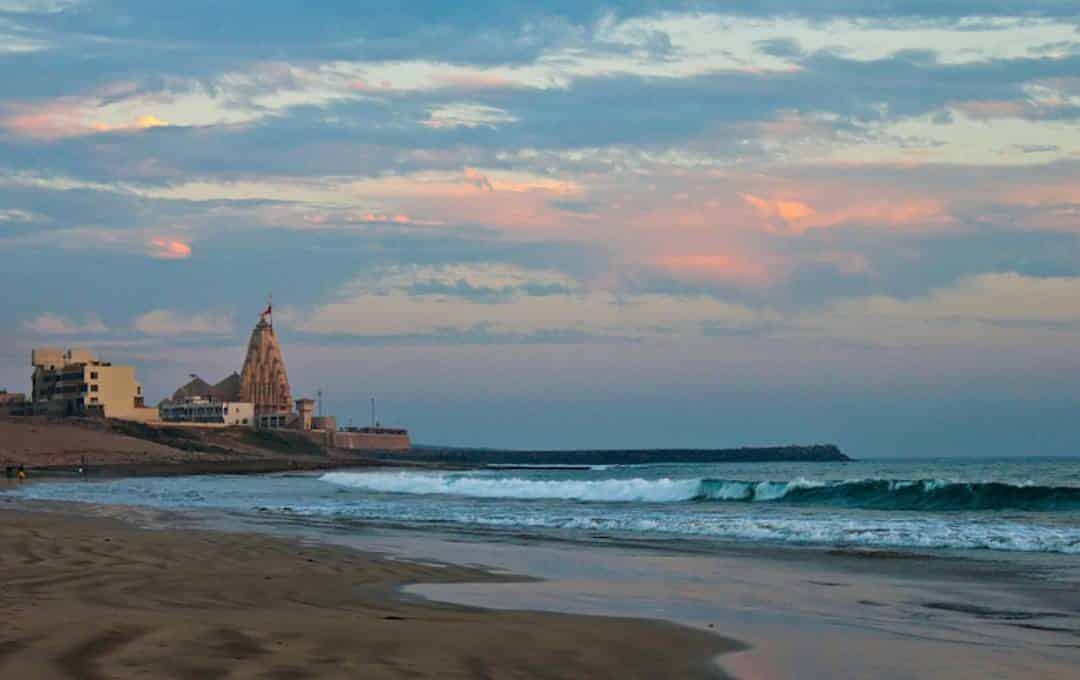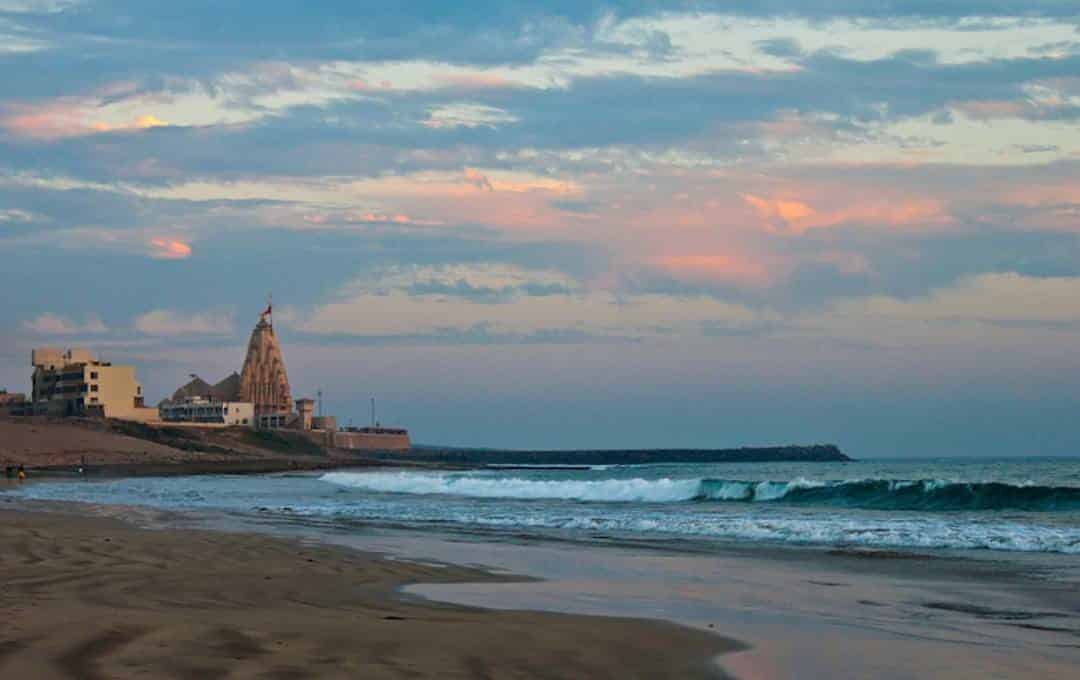 Somnath beach provides the backdrop for the ancient and highly revered Somnath temple. This long beach of fine sand, clear waters and thunderous waves enchants you both during sunrise and sunset. There is no shade on the beach yet you will find scores of devotees and tourist mesmerized by its unspoiled beauty, learning the tumultuous history of the temple and appreciating the marvel that stands before them- both the temple and the marvellous background provided by the Arabian Sea. Most favourable time to visit Somnath beach in winter from November to March.
Also Read: Top 25 Tourist Places To Visit in Gujarat
Also Read: Top 09 Most Famous Iconic Stepwells in Gujarat
08. Dhanushkodi Beach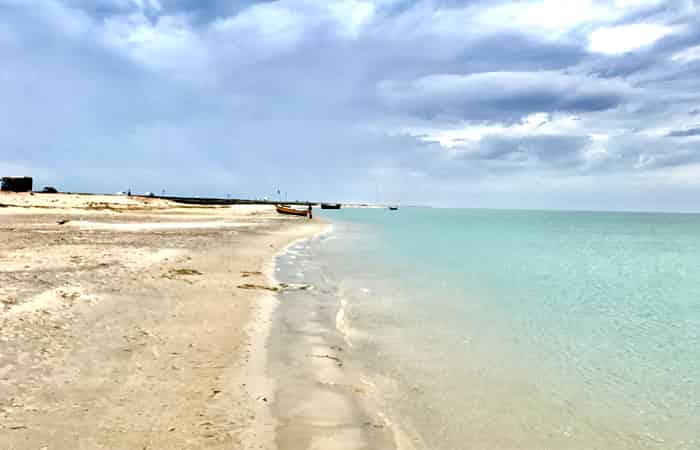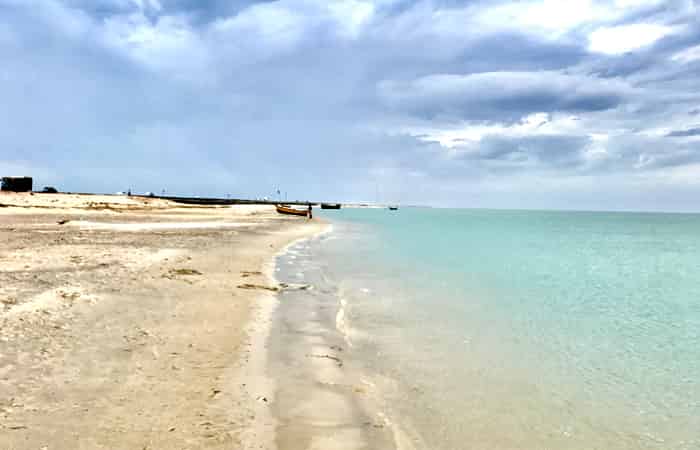 Located at the tip of the Rameshwaram Island, it is the very southern tip of the Indian mainland. Danushkodi beach is the merging point of the Bay of Bengal and the Indian Ocean, which is known as 'Arichal Munai' in Tamil and thus a one-of-a-kind attraction that is best visited between October to February. The Ram Setu viewpoint Adam's Bridge make this destination a favourite for both nature and culture lovers. This beach witness some strong waves and hence is paradise for an adrenaline junkie as well.
09. Panambur Beach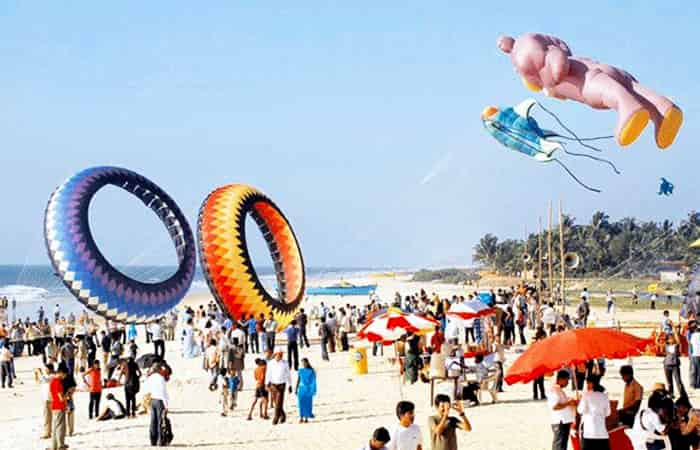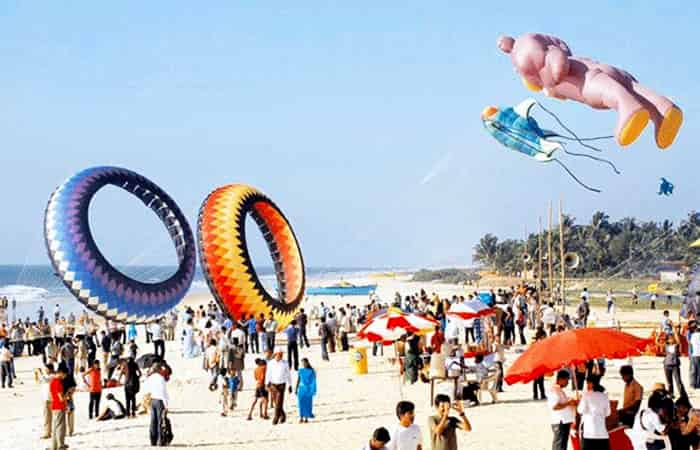 Situated in Mangalore, this beach is always hustling and bustling with tourists and locals that wish to enjoy some cool sea breeze with their loved ones. Despite being a popular tourist destination, it is known being clean and tidy. From kayaking, swimming, parasailing, to horse riding for children, this beautiful beach provides an exciting location to sit back and enjoy the small pleasures of life. Visit in the winter months to avoid being scorned by the sun, anytime between October to February is great!
10. Maravanthe Beach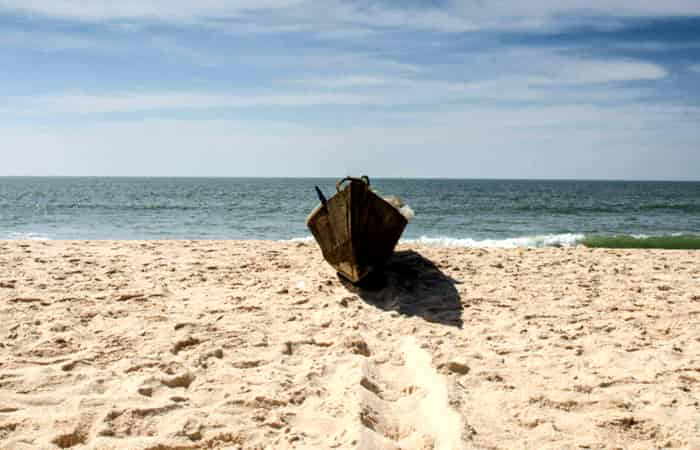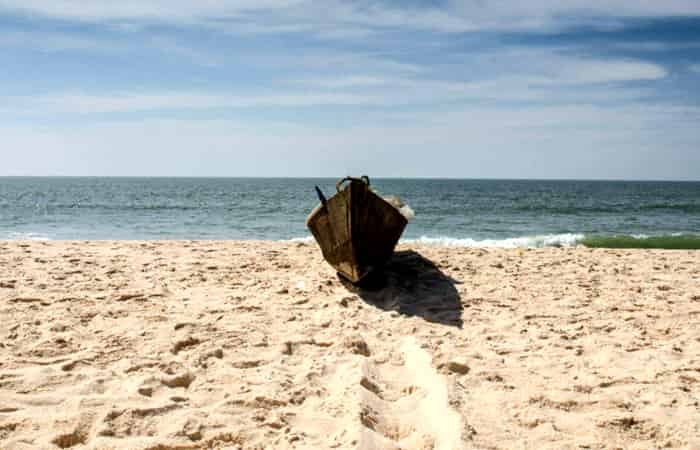 Another natural marvel of coastal Karnataka, Maravanthe beach is a unique combination of the Arabian Sea on one side and the Souparnika River on the other side, divided by a highway in the middle. The Kodachadri hills forms the backdrop for the river and hence the confluence of landscapes is breathtakingly beautiful. This promises you golden sand, swaying palm trees and a seemingly endless coast. You can take a picturesque boat ride to the river, enjoy fresh coconut tender, watch fishermen venturing into the sea on their dinghis and observe the sunset. September to March is when you can plan your visit here.
11. Kodi Beach or Delta Beach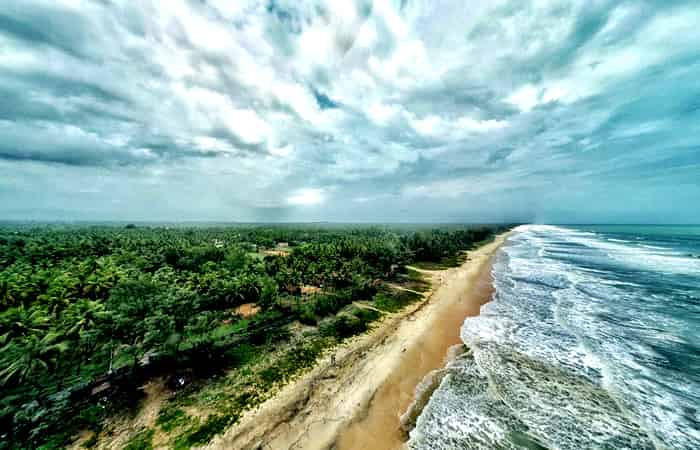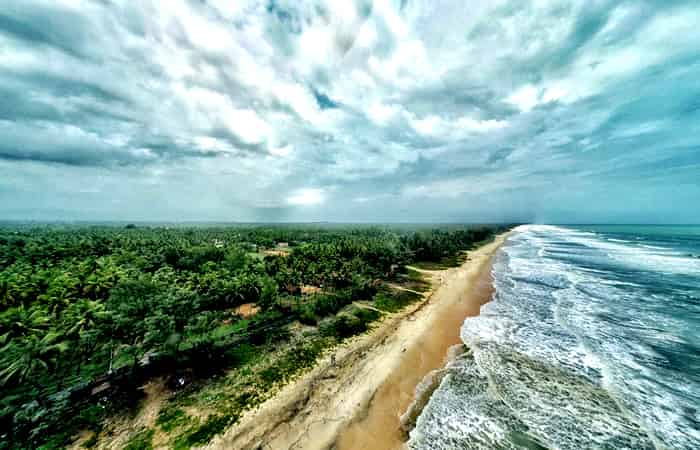 Situated in Udupi. The beach is located at an estuary, where river Swarna meets the Arabian Sea, delivering a spectacular view of the backwater meeting the sea. The blue waters and green palm trees and light sand make this destination an absolute delight for the eyes and mind and come to life in the months between September to March. Lined with chilled toddy shops and eateries that provide fresh seafood, this is a beach to relax and slow down on.
12. Neil Island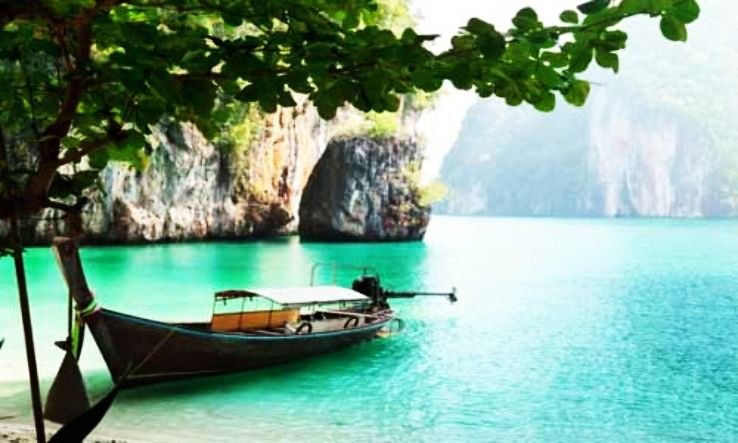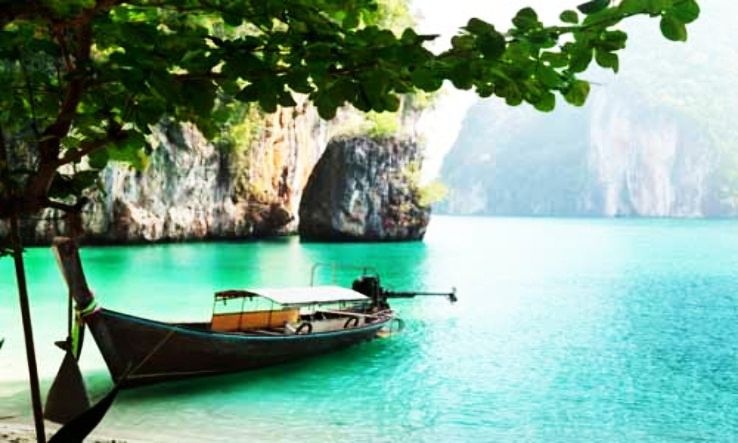 Once you reach here, you will realise the many shades of blue and green that you were unaware of. Neil Island is another famous island of the Andaman and Nicobar Archipelago. This tiny island is laden with bountiful biodiversity, untouched coral reefs, white sand and tropical woodlands, you can ride a bike through the entire island without breaking a sweat. It's known as the vegetable bowl of Andamans owing to its unique climatic conditions which are favourable to growing fruits and vegetables. From lazing around on deserted beaches, swimming in transparent warm waters, biking around and appreciating its beauty, to interacting with the distant island village life, this place is like living a dream if you even remotely enjoy island or beach life. Best time to visit this beauty will be between October to May.