The quaint and serene getaway of Harsil is situated in the district of Uttarkashi in Uttarakhand and is one of the least known getaway destination. The nature here is so pristine complete with a gently flowing river through it and views of the snow bound mountain peaks. This village is extremely picturesque and offers not only photographers but film makers as well with an opportunity to utilize this untouched beauty and make it a part of their artistic ventures. But what has Bollywood to do with this information? The famous 1980s blockbuster Bollywood movie of 'Ram Teri Ganga Maili', was shot here where this Himalayan village was displayed in an extremely brilliant manner. After being in the spotlight for a while the popularity of this quaint hamlet faded into oblivion and was only left out as a pilgrimage town near Badrinath.
Why Harsil Is Special?
The enchanting peaks of the Himalayas overlook this magnificent village with the holy Bhagirathi River making its way through this tranquil valley. It offers you the opportunity to explore some of the most serene environment and has all the ingredients to make it an ideal hill station in India. Currently with the changing tourism trends a lot of people are making their way to Harsil where they can find their peace of mind and breathe in the refreshingly rejuvenating air that Falls en route Chardham Yatra. Mostly people come here to leave the bustle of the city life behind and drench themselves in some peaceful serenity.
Movie Shooting In Harsil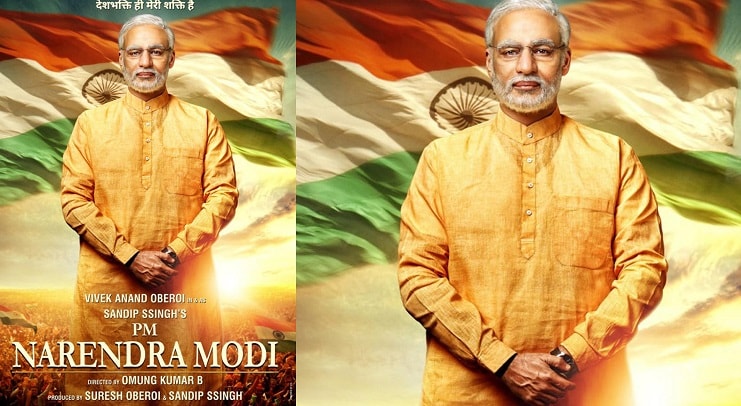 Currently the biopic shooting for Narendra Modi starring Vivek Oberoi is taking place in Harsil. This is being done in order to recreate the time when Narendra Modi had actually visited this remarkably charming town in November to celebrate Diwali with the soldiers there who are serving at the Indo – China border. People cannot wait to see this scene in the movie since it successfully displays the real beauty of Harsil that remains unmatched to anywhere else in Uttarakhand. After this people are expecting that the popularity of this place will increase with time.
Earlier one movie was shot in Harsil which had propelled it to popularity in the tourism sector. This movie was Rajiv Kapoor and Mandakini Starrer 'Ram Teri Ganga Maili', which displayed on screen the wonderful beauty of Bagori Village in Harsil. The humble setting and the peaceful lifestyle here along with the clear flowing river was showcased wonderfully in the movie. Harsil received a lot of attention after the movie shooting but however with newer and more popular hill tourist destinations this quiet hill town was pushed back until the biopic on Narendra Modi was shot currently in 2019.
Recent Developments In Harsil
This hidden jewel of Harsil has been recognized for being the 'Switzerland of India' and several roadways and accommodation facilities have been developed keeping in mind the tourist and Pilgrims influx in this region. There are several budget friendly hotels, lodges and other stay options available that will let you have a peaceful time in Harsil. Filmmakers are also recognizing the value of this incredibly quaint village and there are numerous videos available online that are shot in incredible ways. If you want to capture the serene natural beauty then you should take your camera and crew to Harsil since this place is one of the most well connected as well as a thriving environment to shoot. Nature here is well preserved, stunning and incredibly lush green that makes for a picture perfect shot every time. Effortless natural beauty is widely available here.
Activities You Can Do In Harsil
Film And Video Shooting: Avid filmmakers, photographers and video makers are always on a lookout for a picture perfect location where they can make the most out of such a situation. Harsil has a lot of elements to it like the lush greenery, wide open blue skies, clear river water running through the valley creating bends and turns then Harsil is the place to be. And the best part? The weather here remains pleasant throughout the year so you can go anytime you feel comfortable in shooting. Nowadays even drones are being utilized to explore this wonderful destination and make exciting videos.
Trekking: The scenic land of Harsil consists of winding roads and trails which lead deeper into the magnificent valley which allows you to experience the beauty of Uttarakhand more closely. Generally people who like adventure and nature then they take up the Sattal Lake and Harsil trekking journey which takes the traveller through another scenic village of Dharali. You can also choose to explore other places in Harsil which are equally tranquil and worthwhile.
Village Tourism: The charming and quiet village of Harsil offers some of the most enchanting views that mesmerize the visitors. If you are the curious type who are looking to have a closer look at the typical hill village lifestyle and want to explore the nearby villages as well then it should be on the top of your list. Being an untouched gem in Uttarakhand people from far and wide visit to take a deeper look into the lifestyle, culture, traditions and beliefs of the locals here. It is an experience in itself.
Prospective Film Shooting Destinations near Harsil
Dharali: This is a scenic hamlet located in close proximity to Harsil and looks like a fairytale right out of a book. Encircled with tall pine and deodar trees along with views of the snow clad hills from every angle this place can also be utilized to its full potential for shooting purposes in the future.
Sattal: Not to be confused with Sattal of Nainital, this pristine hill destination close to Harsil is not popular among tourists which is the reason why it is still unspoiled. These cluster of 7 lakes amongst the stunningly magnificent views of the Himalayas.
Tapovan: Located at a distance of few kilometers from the village of Harsil Tapovan is one of the most uniquely beautiful destinations which also have a clear blue lake on its lap. Videos for various intense scenes can be shot here since the place is extremely rugged and gives an eerie look.