Do misconceptions about private jet travel keep you from experiencing more freedom and greater luxury? If so, you are going to miss out on various benefits after examining all the facts. Let's debunk some common myths that could be limiting your options and depriving you of this exceptional air travel alternative.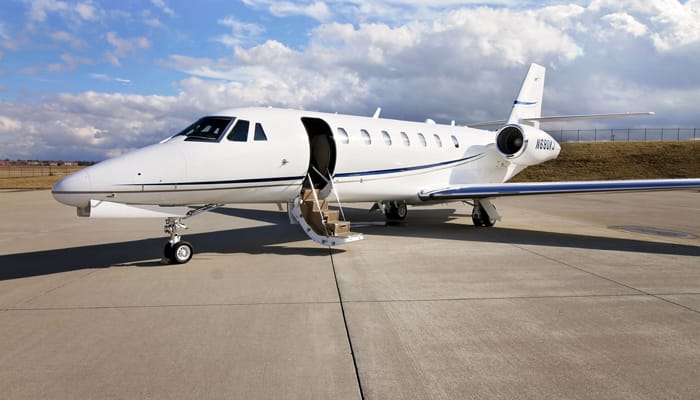 01. Private Jet Hire Costs More than Ownership
One of the biggest misunderstandings about private jet charter is that you must pay a premium price to fly in a safe, high-end aircraft. This is not true. Private jet aircraft are certified by third-party auditors to ensure both plane safety and crew competence. Private jets must meet the same standards of safety as the commercial planes offer to their customers.
With the private jet hire, you do not pay more for guaranteed availability. Fractional ownership companies have more clients than planes. They rely on charter companies for the guaranteed availability they provide. Fractional jet ownership is not always cheaper over time than charter service. With private jet charter, you pay only for the flights you use. By contrast, fractional ownership requires an upfront payment and a long-term contract. This can be very costly if you don't use the aircraft as planned or if other conflicts arise. Let's check out some of the myths related to Private Jet Services mentioned below:
It's also untrue that you must request empty-leg pricing in order to receive it. Most private jet hire services outsource all empty legs as a matter of course for one-way trips. This creates savings for travelers and private jet charter companies alike.
02. Jet Ownership Is More Flexible Than Jet Charter
Jet ownership requires a long-term commitment and a significant cash investment. Private jet hire gives you the freedom to fly on your own terms. You can hire private jets as needed; choose the right plane for any trip, and save money on empty leg flights.
03. Large Companies Use Different Planes
Private jets are found in varied shapes and sizes. Private jet charter companies are fully equipped to provide the private jet aircraft that best serves your needs. For selecting the plane for you, you don't need to look for the size of the company.
04. Jet Charter Is Only Good For Business Travel
Jet charter offers VIP customer care, complete privacy, more luxury, and also offers you much greater flexibility as compared to the commercial flights whether it be flying for your business tour. Regardless of the destination, there's never a hassle with commercial hubs or long airport lines.
05. Jet Ownership Is More Convenient Than Private Jet Charter
Owning a jet doesn't mean more convenience when your private jet charter can be ready to go within a few hours. One phone call reserves your plane wherever and whenever you wish. Just drive to the airport, park beside the unmarked jet, and your pilot will greet you personally. Within minutes, you'll be in the air.
Stock the plane with your favorite foods, beverages, music, and films. Bring the kids and pets. Fly straight to over 5,000 destinations worldwide. Why bother investing in costly jet ownership when you can have it all with the private jet charter?