A liveaboard trip can be a very exciting experience when planned and executed right. It is important for first-time liveaboards to get the right information to help them in this endeavor and we are going to do just that in this article.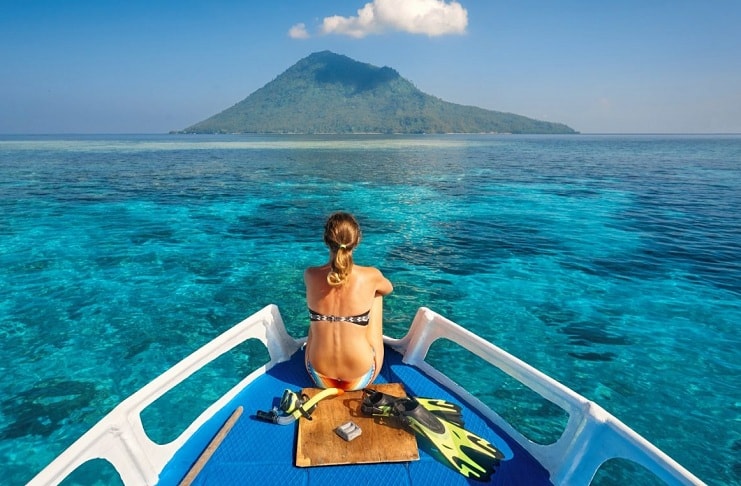 After successfully securing your first reservation, you will obviously find great reason to get excited. After all, you have sacrificed and saved for a while to be in this position, although you will find yourself still harboring doubts as to whether you are up to the trip or not. One thing that you must realize about live a boarding is that it is very much opposed to everyday diving in that:
The spots that you go for diving are less frequented and not easily accessible. They are different from the kinds of spots that two friends with some scuba gear and six-packs would go to on a weekend out.
It is not possible to just go into a dive shop and buy whatever you will have forgotten once you set sail as there is no returning to land for the duration of the liveaboard. As you may already know, the trip consists of living on and diving from the boat for days on end.
The experience is mainly centered on diving and there is little else to do with the schedule of activities. There are no discos, no sunbathing on the beach, hiking and definitely no sightseeing except for the marine world. The atmosphere may be different in the evenings as you can unwind over a beer or two while watching raw video footage of the day's activities.
How to Ensure That Your Trip Is Perfect
Going on a liveaboard diving trip will most probably demand that you be in possession of a visa and most probably a visa. Some countries will issue visas at the airport; others will require the application to be made through the embassy in your home country, whereas some like Australia allow you to make the application online. Take time to go through the brochure for the trip and check out the fine print for any conditions and/requirements that you could have missed in your excitement.
Become a member of the largest recreational scuba divers association in the world known as the Divers Alert Network (DAN). Its function is the provision of emergency medical evacuation and the conduct of research and education aimed at promoting dive safety. It is also very wise to have travel and accident insurance. In some cases this can be a requirement of the liveaboard company.
Take a look at your spares kit and make sure that it's updated. As a diver, you must always trust in your own equipment. That situation can be compromised by a minor malfunction of the equipment, especially if you do not have the spares.
Bring a digital camera so that you can immortalize some of the best scenes and moments of the dive. Find a system of capturing the images that make it easy to tell the different diving sites apart.
Liveaboard and dives are mostly in the skill level that is accessible by anyone. The dive sites can however offer more which would benefit you if you have extra training to go the extra mile.
Ensure that you are diving fit before setting sail. This is because of the physical exerting nature of scuba diving. Take regular jogs and visit the gym for a reasonable period before the dive trip.
You must also make sure that you set a budget and stick to it. It is also vital that you protect your health. This can be achieved through taking a stash of basic over the counter drugs such as aspirin, sore throat lozenges, antihistamine, and antacids.