Gujarat is one state that can boast of one of the most varied topography. Kutch in the North-west is arid and dry. Travel East in the State and the topology changes to something greener. Travel south and the scenery becomes lush and dense with trees and foliage. The landscape is interspersed with a few rivers and some lakes. Some of the lakes are recreational spots while others, like Narayan Sarovar, are not only picnic spots but also places of religious significance. If there are lakes then birds will be there, making lakes in Gujarat a birder's paradise.
List of 08 Most Popular Lakes of Gujarat
01. Narayan Sarovar Lake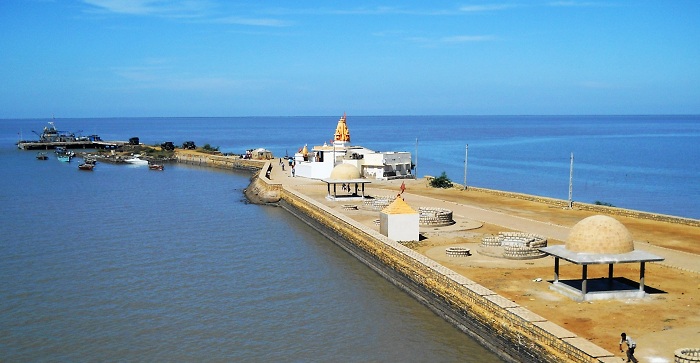 Start with Narayan Sarovar located in Lakhpat in Kutch, right next to the Kori creek at the peninsular tip. One of the five sacred lakes along with Pampa, Pushkar, Bindu, and Mansarovar, Narayan Sarovar finds mention in the Bhagavata Purana. The lake has temples in the vicinity and Koteshwar, a couple of kilometers away, is a famous pilgrimage spot for Shiva devotees. There are also temples to Lakshmi Narayan and Trikamray as well as one dedicated to Adinarayan. Narayan Sarovar is better known as the winter homes of migratory birds that arrive here from as far as Siberia. December and January are the best times to visit Narayan Sarovar.
02. Hamirsar Lake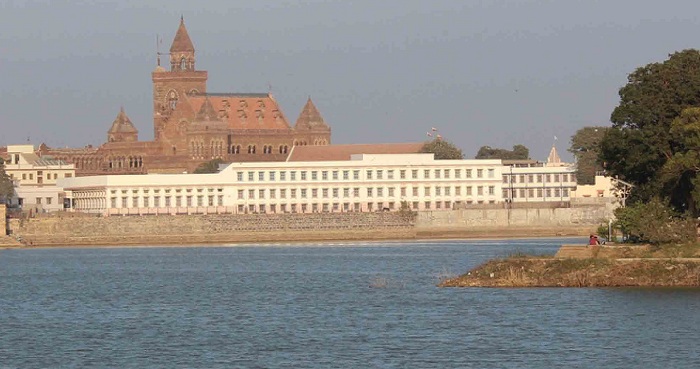 Bhuj is not far away and it is home to Hamirsar Lake, built by King Rao Hamir. Located in the city, the lake is a popular recreational spot beside attracting birds.
03. Damodar Kund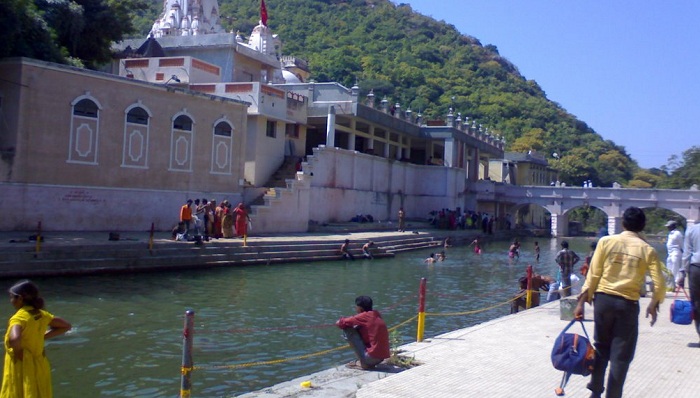 Move to Junagadh and the Girnar Hills and you come to Damodar Kund, another small lake with religious significance. It is a belief that if ashes of the deceased are immersed here his soul is liberated and the waters are believed to have the power to dissolve bones. The lake is small at 257 ft. in length and 50 feet in width. It has a Damodar Hari temple right next to it and some believe the idol was installed by Vajranabha, the grandson of Lord Krishna.
04. Kankaria and Chandola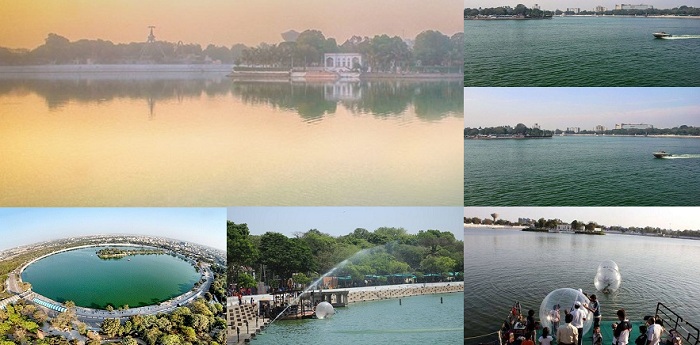 Move to Ahmedabad and you have two lakes here. One is Kankaria, a developed lake dating back to the 15th century. Today, it is a popular recreational spot. Chandola Lake, just a couple of kilometers away, though larger, is marked in contrast, totally undeveloped and encroached by hutments. Both get their fair share of birds, native as well as migratory.
05. Sursagar Lake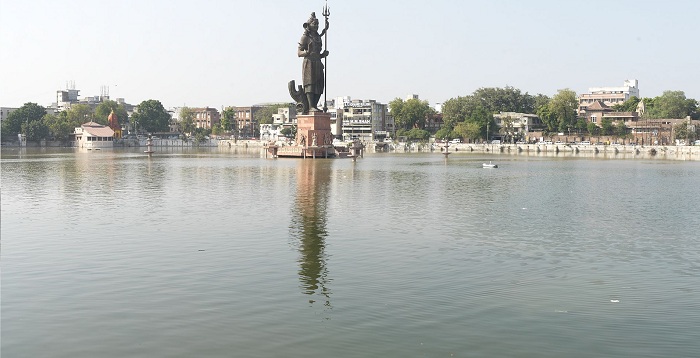 Travel down south to Vadodara and you have the city's famous Sursagar Lake, the city's open-air breathing space. It has a 120 ft. tall idol of Lord Shiva. Boating on the lake is a relaxing activity. Drive to Dakor and the temple of Ranchodrai sits next to the Gomti Lake, another sacred lake in Gujarat with quite a bit of mythology associated with it.
06. Gopi Talav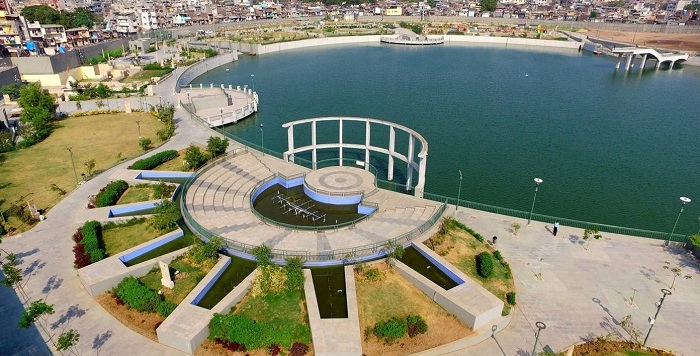 Surat has Gopi Talav built around 1510 by Malik Gopi, a rich merchant of those times serving the Mughals. The lake was renovated in 2012 and has become a prime recreational spot for the city dwellers as well as tourists.
07. Saputara Lake


Saputara is a lovely hill resort and then Saputara Lake is picturesque, surrounded by the Western Ghats, making it one of the most beautiful ones in the State.
08. Jellyfish Lake


This is an interesting and recent find. Armabada is a small town that has a lake with jellyfish in it, a rare phenomenon.