Ayodhya is one of the holiest spiritual centers of India. Gracing the bank of river Ghaghra and also being the birthplace of the great Hindu god and Vishnu avatar Lord Ram, Ayodhya or Oudh has always been the destination for pilgrimage tourism. Our Ayodhya Tour Packages are created to cater to your travel needs and make this wholesome cultural experience memorable for you. This ancient town which is littered all around with traces of the supreme power above and the remains of a dynamic and legendary era gone by will leave you feeling exhilarated.
Ayodhya was once an extremely prosperous and well off kingdom which had been ruled over by various kings and empires that has helped in giving it the current modern heritage touch which is in fact extremely unique. Being located on the bank of river Saryu the culture here is extremely vibrant and unique. Festivals here are celebrated with great vigor and happiness, the heritage here remains unparalleled and the vibe radiates of nothing but positivity and love. A major tourist attraction among religious groups this place has gone through a long, dynamic and interesting history, one of them being the name of the city present in the legendary Hindu book of Ramayan.
If you truly wish to understand the roots and culture of India then booking a tour package for Ayodhya is the best choice for you. Exploring the top sightseeing and tourist destinations here include Ram Janmabhoomi (the actual birthplace of Lord Ram); Hanuman Garhi, Kanak Bhawan, Nageshwarnath Temple, Sita Ki Rasoi, Raja Mandir and much more! However, when you're in this magical town that seems to take you back in time, every step of the way will seem to hold a story related to the lord and will further make your holiday more magical.
All the packages available for Ayodhya are created in such a way that you will also be able to design and include the places of your liking and according to your convenience. Some of the most wonderful and bestselling tour packages for Ayodhya include festival trip of Diwali in Ayodhya; Ram Mandir Tour Package, Shravan Jhula Mela, Ayodhya Temple, and sightseeing tour and many more. Available at the most reasonable rates these sorts of packages will definitely appeal to your spiritual side and invoke a feeling of deep religion within your soul.
A visit to this place will leave you feeling extremely wholesome and you may even keep coming back for more. You can also include several of the other nearby places of an excursion into your tour packages for Ayodhya which will feel like a dream come true. Imagine walking through the lanes, paths, and places where the gods themselves had walked and seeing the vistas, avenues, and horizons that was once witnessed by the lord. So what are you waiting for, take a look at some of our awesomely designed packages for your own convenience, pleasure, and experience after which a memorable experience is guaranteed.
Best Selling Ayodhya Tour Packages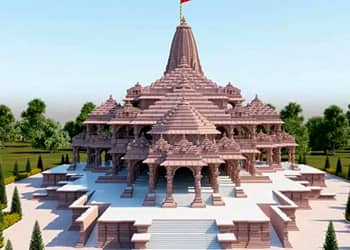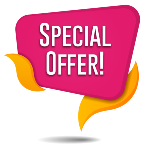 Customized Package
Ayodhya Ram Mandir Tour Package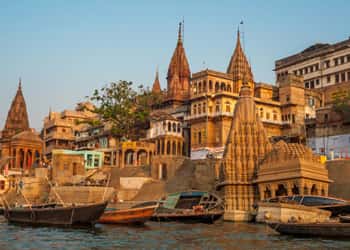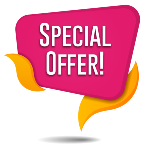 Customized Package
Varanasi Ayodhya Allahabad Tour Package
Destination
Varanasi | Ayodhya | Allahabad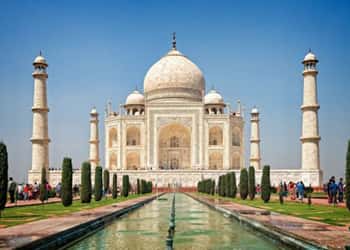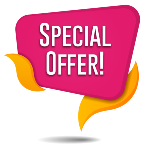 Customized Package
Best of Uttar Pradesh Tour Package
Destination
Delhi | Varanasi | Prayagraj | Ayodhya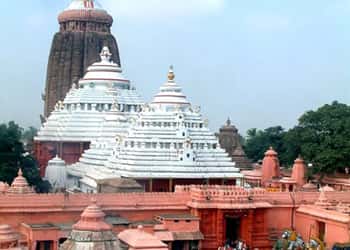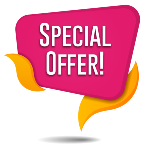 Customized Package
Allahabad Varanasi Puri Tour Package
Destination
Allahabad | Varanasi | Bodhgaya | Gaya | Konark | Puri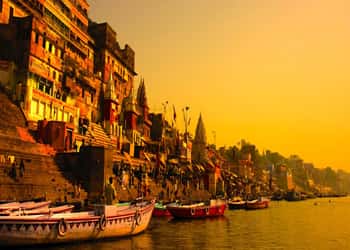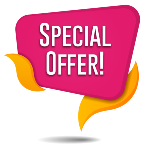 Customized Package
Varanasi Bodhgaya Chitrakoot Tour Package
Destination
Varanasi | Bodhgaya | Allahabad | Naimisharanya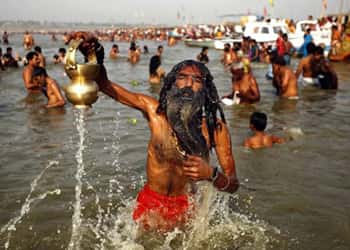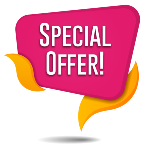 Customized Package
Uttar Pradesh Pilgrimage Tour Package
Destination
Varanasi | Allahabad | Bodhgaya | Ayodhya