Lucknow is a cultural and heritage hub of India. It is a place which displays the beautiful and colorfully vibrant mosaic of the bygone era coexisting perfectly with modern developments. The narrow lanes, delicious fragrant delicacies, humble folks, and a range of heritage buildings. Going on guided city tours, shopping for your perfect Chikankaari clothes, and enjoying the general environment of culture in every corner of the city will leave a lasting impression in your heart. This magnificent capital of Uttar Pradesh has no dearth of places to explore and fill your whole day with adventures and experiences.
Lucknow tour packages are designed especially to cater to your travel needs and are available at the best and the most reasonable rates. One can easily explore some of the most iconic and legendary landmarks that has flourished as the seat of power and turned into a major center of learning, administration, education, commerce, finance among others. Historically speaking Lucknow was the capital of Awadh and had always been a place of interest for any ruler or empire in India. Agra with Varanasi makes up for the heritage arc of India. Lucknow tour package is something that you cannot miss out on in a lifetime.
Some of the must-visit places in Lucknow that is also included in your Lucknow Tour Package includes Bara Imambara, Rumi Darwaza, Chota Imambara, Ambedkar Memorial, Chandrika Devi Temple and much more. Apart from this, you will also be made to savour the local vegetarian and non-vegetarian Lakhnawi delicacies here like the iconic Tunday Kababi, Kulcha Nihari, Sheermal, Chaat, Biryani, Thandai and much more. You will definitely be leaving here with not just a full heart but also with a full stomach and will be planning for a trip back as soon as possible! That is the beauty and charm of Lucknow.
Lovingly referred to as the 'City of Nawabs and Kebabs' and placed on the banks of the holy River Gomti this largest city of UP is dotted all over with Islamic and Indian architectural brilliance. The packages available for Lucknow are open to design it according to your preferences and likings. You won't have to worry about missing out on any of the fun and experience once you are there. All you have to do is click the book now button and pack your bags while leaving the rest on us. We have packages for Lucknow from Delhi, Mumbai, Kolkata, and Chennai and in fact anywhere you wish to take off from and open your heart for an experience of a lifetime.
An epic journey of a lifetime awaits. Sprinkled with fascinating experience all over the town, and lined all over with fascinating local bazaars, market places, food joints and so much more, Lucknow makes up for all your travel needs. Wide boulevards, memorable monuments, peaceful gardens, scenic locations and an inescapable cultural heritage brilliance, everything about this place will leave you wanting for more and in very good spirits.
Best Selling Lucknow Tour Packages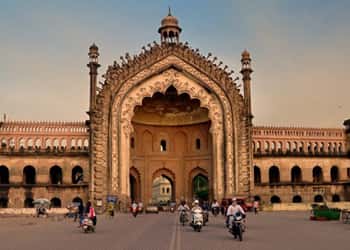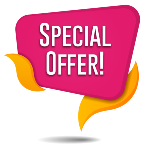 Customized Package
Lucknow Sightseeing Tour Package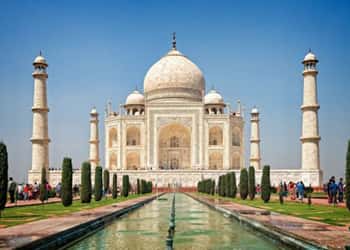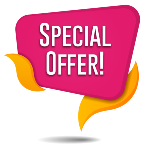 Customized Package
Best of Uttar Pradesh Tour Package
Destination
Delhi | Varanasi | Prayagraj | Ayodhya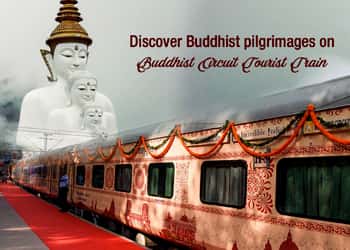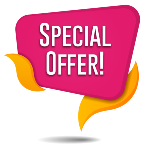 Customized Package
Buddhist Train Tour Package
Destination
Delhi | Agra | Sarnath | Bodhgaya | Patna | Lumbini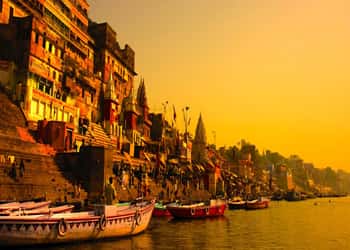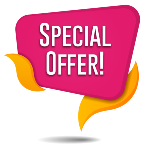 Customized Package
Varanasi Bodhgaya Chitrakoot Tour Package
Destination
Varanasi | Bodhgaya | Allahabad | Naimisharanya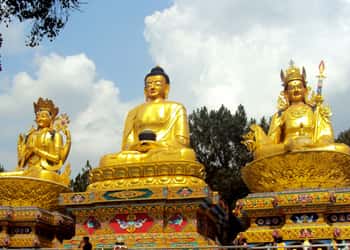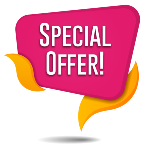 Customized Package
Buddhist Tour with Golden Triangle
Destination
Delhi | Jaipur | Bodhgaya | Varanasi | Kushinagar