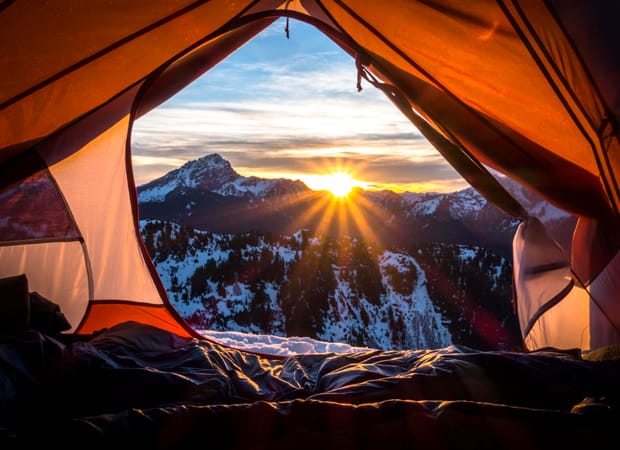 Himachal Pradesh Travel Guide
| | |
| --- | --- |
| Capital: | Shimla |
| Population: | 6,864,602 |
| Religion: | Hinduism 95.17 % | Islam 2.18 % | Sikhism 1.16 % | Buddhism 1.15 % | Christianity 0.18 % | Jainism 0.03 % |
| Area: | 55,673 Km2 |
| Language: | Hindi, Punjabi, Nepali, Kinnauri and Kashmiri |
---
Weather:

17° C - 0° C
Ideal Duration: 2-3 Days
Best Time: Mar-Jun
Nearest Airport: Shimla
The popular hill state of India, Himachali Pradesh is home to some of the most awe-inspiring dramatic lush views from every corner. The jagged terrain, deep valley and unparalleled greenery which serve as home to not only hill tribes but to a unique collection of flora and fauna as well. With the overlooking and towering snow-clad mountain ranges, numerous trekking and hiking trails, ancient Hindu temples and monasteries and of course the omnipresent sense of peace, tranquility, and positivity this hill station is one of the most adorned vacation destinations for solo travelers, group of friends and families.
Tourism in Himachali is not an alien concept as it has remained one of the most vital destinations for various saints, sages and even the gods and goddesses themselves. Seeking this peace and serenity people have been walking on the path of the lord on a lookout for pure and unadulterated spirituality. The state is synonymous with fun, adventure and spirituality everything in one plate. From the lush green rolling hills of Manali to the barren, brown and crumbling landscape of Lahaul and Spiti, this state is truly one of a kind and a much loved holiday destination.
People from all across the globe flock here to explore the expansive and interesting places it is home to. Himachal Pradesh boasts of showcasing various sides of interesting travel in one place, from the holy shrines and temples, scenic campsites and exhilarating jungle walk to the quirky cafes serving delicious Himachali and Israeli food, vibrant bazaars and various options for getting more in touch with your inner peace.
From being an adventure enthusiast and spending your days walking in the woods to a luxurious destination for newlyweds this place has it all.
A typical Himachali travel guide consists of all the information you need to visit here which includes places like – Lahaul and Spiti, Leh Ladakh, Khajjiar, Shimla, Mussoorie, Manali, Dharamshala, Dalhousie and so much more. Each place here has a personality of its own and consists of its own set of quirks and charm that sets it apart from the rest. Developed as a summer getaway location for the British officials who wished to get away from the scorching heat of the northern plains, Himachali has now become a destination for every season. Visiting this dense green hill town is also the place which is resided by the local protected tribes and groups who are very welcoming and warm by nature.
Dotted with various interesting and historically significant towns, one can explore the colorful mosaic this place represents. Due to its scenic beauty and amazing culture, there is a lot for one to see here and be a part of a plethora of activities which means that one cannot get bored here. Feel the Himalayas closer to you, walk among the plunging deep valleys and pristine natural beauty, everything about exploring the state of Himachal Pradesh is truly remarkable. Visit Himachal and add a beautiful chapter in your travel life.
About Himachal
Perched in the northernmost corner of India, is the state of Himachal Pradesh which is famous all over the world for its lofty green mountains, jagged terrain, a tough way of life and the omnipresent spiritual aura. Surrounded by heaven on earth Jammu and Kashmir on the north, autonomous region of Tibet in the east and Uttarakhand and Haryana to the southern end and also Punjab on the western end Himachal eventually culminates into a very much loved holiday destination for families, friends and groups of friends and even newlywed couples.
The scenic splendor and magnificent wonders of Himachal has been attracting sadhus, saints, philosophers, mountaineers, and explorers from all over the world ever since centuries. Considered to be one of the most pious Lands in India it is here that one can reach and spend your days wandering the beautiful Himalayan hills and nights under the clear starry nights taking away a lifetime worth of memories. The landscape of Himachal consists of snowbound mountains, high altitude lakes, terraced vegetation and clear streams of pure glacial water making its way from the hills above. The state has been very rightly named Himachal that translates into the land of snowy slopes.
Having being developed as a summer getaway destination in Shimla, Himachal quickly garnered a lot of attention for its pure, pollution-free unadulterated environment. The diverse terrain which later on developed as the top tourist attractions include places like Shimla, Mussoorie, Dalhousie, Spiti, Kalpa, Manali, Kullu, Leh, Ladakh and so much more.
Continuous and various developments for easier access to the tourists have been taking place here for different types of travelers. Himachal Pradesh caters to tourists with varied interests including adventure activities like camping and trekking to luxury holiday goers for meditation and spa activities.
The state of Himachal is particularly admired for its climatic condition which serves as a breath of fresh air for its cool climatic conditions as you go further northward. However, in the Shivalik region of this Himalayan state, the temperature may go as high as 38 degrees Celsius. Hailed for this very reason a lot of weekenders and people on road trips make their way to Himachal for an extended weekend holiday, especially during the hot and humid summer season of the northern plains. No matter where you are from or what your interests are Himachal promises everything for everyone.
The population here includes various ethnic and authentic hill tribes of Gaddi community, Lahauli, Kinnauri, etc. who are protected, thrive on locally produced vegetation and cattle produce and are very warm and welcoming to the visitors. The people and various communities here coexist in peace and have a very deep sense of community which includes people following Buddhism, Hinduism, and Sikhism among others. What better way of spending your holidays than waking up to the incredible and overlooking snowcapped peaks of the Himalayan ranges, taking a walk through the lush jungles/forests, offering prayer at the several ancient temples and getting to know more about the rich and varied Indian culture.
Holiday Packages
The holiday packages for Himachal Pradesh rank among one of the most sought after packages for north India. These packages include exploring the various attractions of Kullu and Manali, Shimla with Dalhousie Packages or be it going on adventure tours to one of the several options. All the packages are designed according to the convenience and liking of the explorers and includes everything that will make your holiday a memorable one. Priced reasonably with a guarantee of fun and exploration Himachal's packages are truly one of kind and takes you on a potentially life changing journey on the hills.
Things to Do
There is no dearth of activities for one to indulge in at a state like Himachal Pradesh. It attracts adventure seekers who look forward to camp at the graceful and charming hills and sleep under the stars and even spiritual seekers who visit here for its various important temples and holy shrines. The things to do Himachal are impressive and what makes it better is the fact that the people of Himachal are extremely welcoming and warm. It can rightfully be said that one cannot get bored in Himachal even for a single day, no matter where you have come from.