Amarnath Yatra Packages in 2023
Amarnath Yatra is one of the holiest Hindu pilgrimages in the world. Situated in the remote hills region of Jammu Himalayas, on a challenging elevation of over 3,500 meters above sea level. Amarnath is a holy cave shrine where pilgrims go every year to offer prayer and get the Darshan of Baba Barfani which is the ice stalagmite depiction of Shivling. Each year, the holy yatra opens for a limited duration of just 42 days where pilgrims make their way through the challenging landscape and high altitude. The spiritual journey will take the pilgrims through narrow pathways, glacial views, snow patches, and jagged terrain. Amarnath ranks among one of the toughest pilgrimages in the world but every pilgrim that successfully makes it to the cave experiences a newfound sense of achievement and bliss.
Situated in Lidder Valley, Amarnath holds a very important place in the hearts of Hindu devotees. This is the place where Lord Shiva had told goddess Parvati the secrets of immortality. Embark on this iconic journey to the abode of Lord Shiva and Parvati through the Amarnath Yatra Package selection. It will be an experience like no other. With the ever-increasing number of pilgrims each year, many people are opting for helicopter packages to make the yatra more comfortable.
It is every Indian's dream to at least go for Amarnath Yatra once in a lifetime. Amarnath Yatra packages offer the perfect opportunity for pilgrims to just sit back, relax and engage themselves in the deep spiritual experience. The journey to Amarnath is a challenging one that goes through Pahalgam, Chandanwari, Pissu Top, Sheshnag, Papibal, and Panchtarni. From staying in tents to exploring the scenic Himalayan beauty against the backdrop of unmatched devotion, the Amarnath yatra is a memorable experience.
Popular Amarnath Yatra Packages
| | | |
| --- | --- | --- |
| Amarnath Yatra Packages | No. of Days | Tour Price |
| Amarnath Yatra by Helicopter from Baltal | 2 Nights / 3 Days | Rs. 18,999/- |
| Kashmir with Amarnath Yatra Package | 8 Nights / 9 Days | Rs. 29,999/- |
| Vaishno Devi and Amarnath Yatra Package | 10 Nights / 11 Days | Rs. 40,695/- |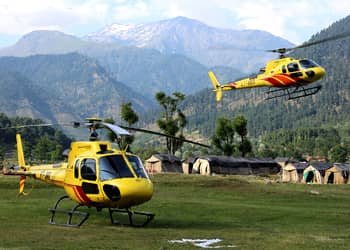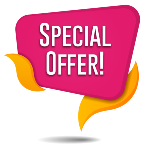 Customized Package
Amarnath Yatra by Helicopter from Baltal
Destination
Srinagar | Sonmarg | Baltal | Panchtarni | Amarnath
STARTS FROM
₹ 18,999
per person on twin sharing basis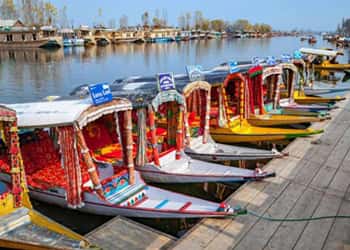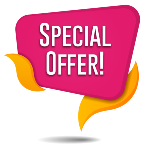 Customized Package
Amarnath Yatra with Kashmir Tour
Destination
Jammu - Srinagar - Sonmarg - Amarnath - Vaishno Devi
STARTS FROM
₹ 29,999
per person on twin sharing basis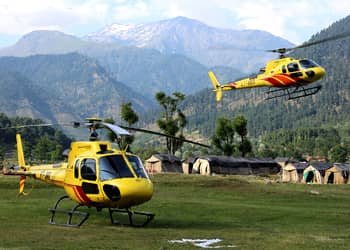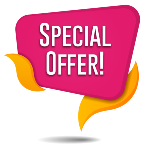 Customized Package
Amarnath Yatra by Helicopter from Pahalgam
Destination
Srinagar | Pahalgam | Panchtarni | Amarnath
STARTS FROM
₹ 13,500
per person on twin sharing basis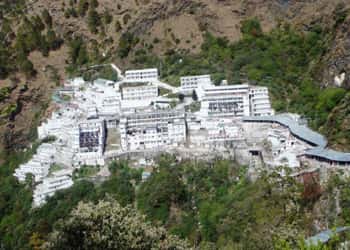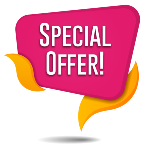 Customized Package
Amarnath Yatra with Vaishno Devi Tour
Destination
Delhi | Jammu | Vaishno Devi | Srinagar | Patnitop
STARTS FROM
₹ 40,695
per person on twin sharing basis