Our Navagraha temple tour package of 3 days and 2 nights ensures that you have an experience which is not only spiritual but also extremely rejuvenating for your soul. Our package is designed in a manner which will ensure that your darshan is done comfortably and without causing any hassles. As the name suggests, this tour will make you witness the temples dedicated to the nine (Nava) celestial bodies. South India is known for its pure and unadulterated vibe of immense spirituality and holiness hence your trip here will prove to be extremely soul evoking.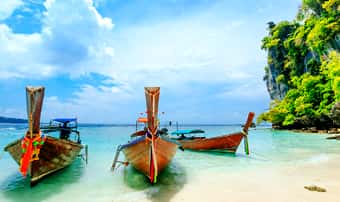 | | |
| --- | --- |
| Tour Duration: | 02 Nights / 03 Days |
| Destination: | Kumbakonam - Mayiladuthurai - Thiruvenkadu |
| Tour Price: | On Request /- |
Day 01: Arrival in Kumbakonam
Once you reach Kumbakonam and after you get checked in to your hotel, you will be taken for darshan at the holy Alangudi Guru Bhagavan temple (Jupiter), which is a Hindu temple dedicated to Lord Shiva. The entire temple complex pans over an area of 2 acres, and the entrance has a massive two-tier gateway which is adorned with colorful sculptures and engravings using the traditional and classical South Indian architectural designs. This temple performs 6 rituals which you can be a part of between 6:00 am and 8:30 pm. After your darshan is done you will be made to head back to your hotel.
Day 02: Kumbakonam – Mayiladuthurai (34 Kms / 1 Hour)
You temple tour for Kumbakonam will kick-start in the morning after having your breakfast, starting with a visit to Thingalur Chandran Bhagavan temple (moon) which is dedicated to Lord Shiva, and is located at a comfortable distance of 37 km from Kumbakonam.
Your next location will be Suryanar Bhagavan temple (sun), which was built in the 11th century, and the presiding deity is Suriyanar. It is one of the prime Navagraha temples present in Tamil Nadu, and designed using classical Dravidian architecture.
Your next stop in this circuit will be the Kanjanur Sukra Bhagavan temple (Venus). With the presiding deity being Lord Shiva this beautiful and pleasant temple offers its visitors a serene experience.
Your final stop of the day will be Vaitheeswaran (Mars) temple, which is dedicated to Lord Shiva who is worshipped as Sri Vaidyanath meaning 'god of healing'. Surrounded by water within the temple complex, it is said that just one single dip is believed to get rid of all the diseases in your body.
Post completion of this leg of the temple visits you will be taken back to your hotel.
Day 03: Mayiladuthurai – Thiruvenkadu (24 Kms / 5 Hour)
Your holy journey today will commence in the morning by visiting the remaining shrines of the Navagraha temple tour package in Thiruvenkadu.
You will then visit Thiruvenkadu (Mercury) Puthan Bhagavan temple, which literally means the sacred white forest and an extremely important pilgrimage centre for devout Hindus.
After paying your respect in the magnificent temple, you will be taken to Keezhaperumpallam (kethu) Bhagavan temple, where the main deity is Naganathar and the entire temple is dedicated to kethu Bhagavan who is said to possess the head of a snake and the body of an asura.
Your final destination in this pilgrimage tour circuit will be Thirunallar Saneeswaran (Saturn) Bhagavan Temple. People from all over the globe flock to this temple, when Saturn becomes active in people's life, depending on their horoscopes.
Finally, you will be taken to your departure point from where you will head on to the destination of your choice.