Bhopal, a well-known city in the central Indian state of Madhya Pradesh is divided into two halves by a pair of two pellucid lakes. Northward is situated the old Bhopal with its unique old world charm while southward is situated the new Bhopal with a relatively modern look. Old Bhopal comes with its typical meandering alleys, bustling bazaars, milling crowds, Crowded Chowks, ornate mosques and exotic havelis while the new Bhopal comes with modern, broad roads, a well-planned cityscape, swanky shopping malls, posh restaurants and hotels. The old Bhopal and new Bhopal are, as it were, two strikingly contrasting realms. The new Bhopal is perched cozily atop the Shamla and Arera Hills overlooking the old city and lakes below. Exploring Bhopal is actually an experience in itself as you'll be able to explore two cities in one and will definitely be enamored by the charm of both. To get that unique experience, make sure to embark on our 1 Nights / 2 Days Bhopal city tour.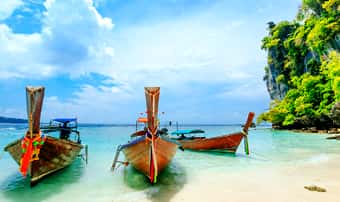 | | |
| --- | --- |
| Tour Duration: | 01 Night / 02 Days |
| Destination: | Bhopal |
| Tour Price: | On Request /- |
Day 01: Arrive Bhopal and Sightseeing
Upon your arrival at Bhopal Railway Station, you'll be taken to the hotel by our representative after a warm greeting. Check in, freshen up and later proceed for a sightseeing trip of Bhopal. The places included in our days sightseeing agenda are Taj-ul-Masajid, Bharat Bhavan, Lower Lake and Machli Ghar. Firstly we visit Taj-ul-Masajid, a majestic mosque dating back to the 19th century. It is the largest mosque in the whole of the country and features an awe-inspiring architecture with enormous domes, spectacular minarets and amazing hallways. Non-Muslims are not allowed to enter the temple. Next, we visit Bharat Bhavan. It is a beautiful museum and art center in the city of Bhopal. This museum came into being in the year 1982 and was designed most elegantly by the world-famed architect Charles Correa. The Bharat Bhavan was set up with the aim of keeping alive the traditions of verbal, performing and visual arts amid the winds of change and globalization. After Bharat Bhavan, we move to our next stop; the Lower Lake or Chota Talab of Bhopal. This lake came into being in the year 1794 under the initiative of Chote Khan. This place is ideal for enjoying the cool breeze and various types of thrilling water sports and rides. After Lower Lake, we proceed to visit the last of our sightseeing destination for the day; the Machli Ghar. It is a double storied fish aquarium sprawling across an area of nearly 1 hectare and shaped like a fish. You will get to see a wide variety of rare fishes at the aquarium. After the sightseeing, we will return to the hotel to have a healthy dinner and night stay.
Day 02: Rest of Sightseeing and Departure
Post breakfast, we checkout of hotel and proceed to visit the Van Vihar National Park. Though it has been named as National Park, it functions more like a zoological parks. The nature around is simply mesmerizing. At the park you can catch glimpses of a wide range of animals such as cheetah, panthers, leopards, Nilgai etc. Bird watchers too can get to see some pretty exotic birds at the park such as Wagtails, Kingfisher, Bulbul, Pakhi etc. The park sprawls across an area of about 4.45 sq. km. After spending few hours at the park, we head straight to the Bhopal railway station where our representative bids you adieu as your journey ends here. We are sure that you must have collected some beautiful memories of the trip.