The terrain and climate conditions of Uttarakhand makes it perfect for growth of several fruits which cannot be only found at this place but are also exported and consumed all over the world. The variety of fruits found here all year long makes it one of the most widely acclaimed fruit baskets of the world. Every delicious fruit here is grown organically and promises a wholesome taste. People have been travelling through this charming hill town ever since ages back for its pristine natural beauty and the fruits here have added sweetness to their visit.
Here is a complete list of fruits grown in Uttarakhand which you can try if you happen to visit Uttarakhand.
01. Strawberry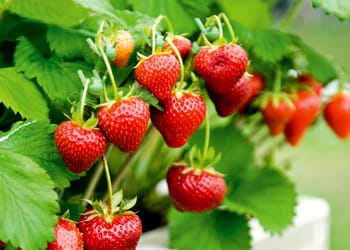 Uttarakhand has the perfect climatic conditions and offers the best quality of soil for its cultivation. The strawberries here as compared to the ones found in the plains. Along with Devbhoomi, Himachal is another place where this cultivation takes place on a very large scale for not just domestic but international consumers as well. Some places for this cultivation includes Ramgarh, Nainital and Chajji. The orchids for strawberries allow you to also get in touch with the local culture here. These delicious strawberries can be consumed straight out of the trees and due to the absence of chemical fertilizers and other such chemicals makes it completely edible.
02. Plum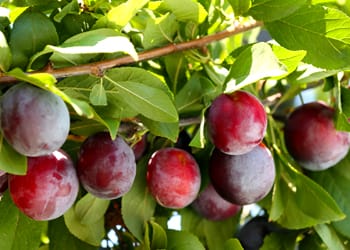 This sweet and tangy fruit is grown abundantly here for local as well as large scale markets. If you happen to visit places like Nainital, Almorah, Bageshwar regions and literally anywhere you will find these delicious fruits growing across this landscape. To grow this fruit the plant requires to be grown in clean soil and cold weather conditions which is found in abundance here. The fruit tastes extremely delicious especially when it's plucked straight outside from the tree and is mostly made into freshly pressed juice or jam and chutneys.
03. Hisalu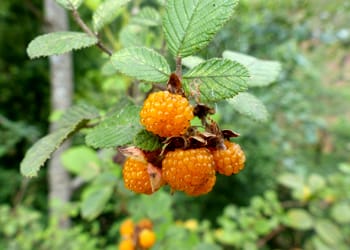 This yellow colored, nutrients packed fruits is a native of Devbhoomi Uttarakhand and can only be found here in large quantities. Available largely in places like Nainital, Bhimtal and Mukteshwar etc. this small fruit is a commonly occurring fruit during the summer months. Considered to be freely available packets of energy it tastes sweeter than nectar and makes up for one of the most loved fruits grown in this magnificent hill town. Although not commonly found in the plains these are commonly occurring delicacies. This can also be referred to as a naturally occurring raw fruit berry and is also one of the best sources of multivitamins.
04. Kafal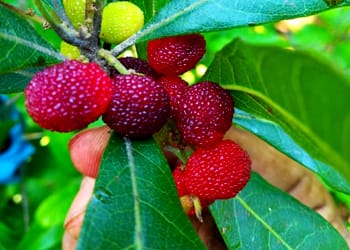 This has to be the tastiest wildly occurring fruit in the Kumaon region of Devbhoomi. This fruit can be compared to a dried up raspberry in the matter of resemblance and is a very popular delicacy among the hill people and is surely a treat for the travelers. The defining feature of this fruit is that it's extremely sour which only increases as it ripens further. People have a very unique way of eating this fruit which is by slicing out a piece and sprinkling it with a pinch of rock salt and chili powder. Another thing about this fruit is that the edible pulp is very little as compared to the size of the seed.
05. Khumani or Apricot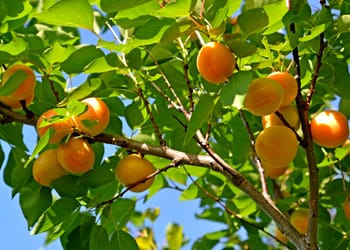 This is not a hidden fact that apricots are one of the most widely consumed as well as cultivated fruit all over India. When completely ripe the colour of the fruit is orange-ish red and extremely juicy from the inside. Just by looking at the fruit one feels like gorging it. It not only looks deliciously edible but it is also packed with nutrients and a range of anti-oxidants making it one of the healthiest choices for everyone. you can literally find people growing and selling this fruit from the moment you enter the boundaries of this state.
06. Dadim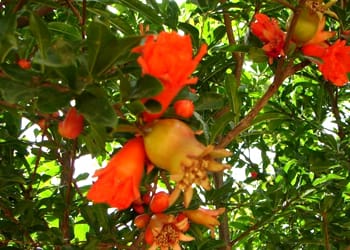 Considered to be one of the most underrated fruits of this region (especially Kumaon) Dadim belongs to the family of pomegranates and can grow up to be around 40% the overall size. Although similar in outlook and belonging to the same family its taste is extremely unique and quiet different from a typical pomegranate which we all have known and tasted. Once completely ripened it tastes both sweet and sour in equally proportionate ratio making it a delicious delicacy. If you wish to get the real taste of the hills then trying out this particular fruit is a must.
07. Kilmode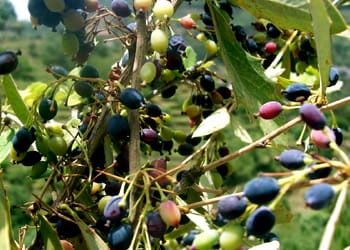 If you ask a native of Uttarakhand about Kilmode they will take you back to their childhood days when people used to enjoy this fruit to its fullest. This fruit is a complete power packed fruit which holds a large number of nutritional value. Not only does the fruit has a lot of medicinal values but there are miraculous specialties in its roots as well. This fruit's plant is very thorny and the branches are not very strong as well but the sweet and sour taste makes up for it. Kilmode's taste cannot be type-casted or compared to any other fruits out there since it is very unique. However sadly people are quickly recognizing its medicinal properties and it is disappearing fast and there is a need for it to be preserved.
08. Ghingaru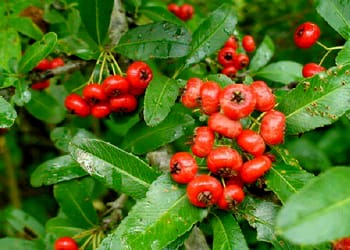 The native roots of this plant can be traced back to the south eastern places of china and Nepal. It is grown amongst the thorny plants and holds an impeccable collection of medical relevance. This anti-oxidants rich fruit helps in getting rid of all the free radical present inside the body and maintain blood pressure levels along with substantially reducing cholesterol. One can have it along with tea and some also use it in the form of creams for face and also to cure sunburns. Its taste is just like every other fruit here which is the combination of sweet, sour and tangy delicacy.
There is a complete unending list of fruits that one can find here and you must try all these to get the real, authentic and ethnically rich fruits here.