One of the holiest and the most important pilgrimage Yatra, Mansarovar is a journey to attain salvation. Mansarovar is believed to be one of the most revered pilgrimages in Hinduism, Jainism, Buddhism, and Bon religion of Tibet. During the pious Mansarovar Yatra, a devotee needs to travel through challenging high-altitude passes and also through some beautiful towns. The Yatra revolves around Mansarovar Lake and Kailash mountain peak where both are reckoned as the meditating sites and also the abodes of Lord Shiva. Nowadays, there are various traveling companies offering Mansarovar Yatra by helicopter services to make this long and arduous journey more comfortable and easier. The journey starts from Kathmandu and then proceed to Nepalgunj to Simikot and then Simikot to Hilsa. After arriving Tibet, one needs to drive towards Mansarovar.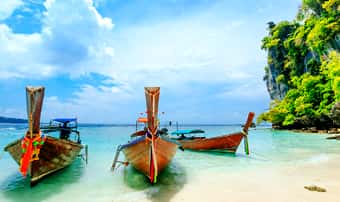 | | |
| --- | --- |
| Tour Duration: | 09 Nights / 10 Days |
| Destination: | Kathmandu - Nepalgunj - Mansarovar |
| Tour Price: | On Request /- |
Day 01: Arrival at Kathmandu (Covering a Distance of 1400 Meters)
After arriving at Kathmandu Airport, our team representative will greet you warmly and take you to the pre-booked hotel. After a short break and refreshment, our team escort will take you for the darshan of Pashupatinath temple. Post darshan you will be taken back to the hotel where you can enjoy the dinner arranged for you and then overnight stay at the hotel.
Day 02: Kathmandu – Nepalgunj (By Flight)
On the second day of your spiritual journey, post-breakfast you will be taken for a half day sightseeing tour of Pashupatinath and Shakti Peeth. Afterward, in the afternoon we will board a flight from Kathmandu to Nepalgunj. After reaching Nepalgunj you will be transferred to the hotel for the dinner and overnight stay.
Day 03: Nepalgunj – Simikot (2900 m) further from Heli to Hilsa (3700 meters) and then Drive Towards Taklakot
Next day early in the morning we will from Nepalgunj to Simikot. Post-arrival at Simikot, we will take rest for a few hours. After rest, we will fly towards Hilsa via helicopter and then from Hilsa, we will drive via Purang Border to Taklakot and then will stay overnight at the hotel in Taklakot. On route to Taklakot, we will have to pass through 3 checkpoints which may take 1 hour at each checkpoint.
Day 04: Taklakot – Rest for the Whole Day
There will be no sightseeing trip on this day as you will be set free for acclimatization. Make yourself comfortable enough at a new place and in a new atmosphere and make yourself ready for the next day challenging trip.
Day 05: Drive to Mansarovar Lake
Post breakfast we will drive to Mansarovar Lake which is located at a distance of around 95 km. After driving for almost 70 km from Taklakot we will arrive at Rakshas Tal. On the right side of the Rakshas Tal, you will get to see Gurla Mandhata Parvat and you also get the first glimpse of Kailash Parvat and also of Mansarovar Lake. Then after covering a driving distance of 25 km, we will reach the splendid Mansarovar Lake. Do the Parikrama of Mansarovar Lake and then take a dip before performing the puja rituals. Post puja you will be taken to the hotel for the overnight stay and to get relaxed for the next day trip.
Day 06: 1st Day of Parikrama
Next day early morning after taking breakfast at Mansarovar we will start our drive to Darchen which is around 35 km away and then to Yama Dwar (8km) which is the commencing point of Kora. From Kora, we will trek for 14 km to reach Dirapuk. From there you can visit the northern face of the gigantic Mt. Kailash and do a Charan Sparsh (touch the feet) of the mountain. You will be provided with lunch on route to Parikrama.
Day 07: 2nd Day of Parikrama
Post breakfast we will leave very early for covering the trekking distance from Dirapuk to Dolma La Pass. However, rest of the trekking trail is moderate but the last 3 km trekking trail is quite challenging to cover and same happens when you return from Dolma La Pass. While descending down from the pass you can visit Gauri Kund located on the right side. After covering a certain walking distance of around 2-3 hours we will arrive at Phedi. You must be tired by now, so take a short break and then start the trek towards Zuthulphuk.
Day 08: 3rd Day of Parikrama
After a healthy breakfast we will start our easy and short trek towards our private A/C coach and then will drive towards Darchen. From Darchen we will drive towards Hilsa and depending upon the time left with us we will fly via helicopter towards Simikot.
Day 09: Fly Back to Kathmandu and Overnight Stay
We will fly from Hilsa to Simikot by helicopter and then from Simikot to Nepalgunj and then it's a time to fly back to Kathmandu and then proceed towards Lucknow by road.
Day 10: Transfer to Kathmandu Airport
This is the last day of your journey with us when you will be provided with a certificate of your journey completion and you will be free till your flight boards. Post breakfast at the hotel you will be dropped at the airport around 1 or 2 hours before the flight time. Now you can proceed towards your further journey or way back home.
Inclusions
A/C Vehicles used for local sightseeing destinations and for transferring to the hotels and airport.
Best accommodation and food services in Kathmandu, Nepalgunj, and other overnight stay destinations.
Round way flight tickets.
You will be provided with Tibet Visa and have to pay a normal permit fee.
Guide with the knowledge of the English language will be provided so that you can communicate well with him on the tour.
Sherpa staff services will be offered well with all essential kitchen pieces of equipment.
All essential equipment like oxygen cylinder, sleeping bags, and in each vehicle you will be provided with oxygen pillows.
We will provide you with the medications if needed.
You need a returnable down jacket and so it will be provided to you from our side.
All such taxes of transports and hotels which are applicable.
Exclusions
If you want to travel via air transport all throughout the tour then you need to pay extra for that.
All such personal expenses shall be incurred by you which includes laundry, tips, porter charge, telephone bills, etc.
You will have to pay extra if you want to go for some other sightseeing destinations which are not included in the itinerary.
At some of the places, it is not allowed to carry your camera phones with you and you need to pay some amount to get permission. So, this extra expense will be paid by you along with entrance fees wherever asked for.
If in case any natural calamity arises like landslides, road blockage then in such cases the additional amount spent to be borne by the clients only.
If in any case there is a sudden change in the fuel prices or taxes which comes in effect after the booking then you will be charged accordingly.
We are not liable to offer you travel insurance.
Meals which are apart from the itinerary.
Apart from the itinerary, you will have to pay the service tax @3.63%.