Manali is a vacation magnet for the whole year long with lush green surroundings of the Beas valley and the sound of the fast-flowing river water. It is also home to numerous adrenaline-pumping outdoor sports activities. The Manali weekend tour package for 5 days and 4 nights will immerse you in the unparalleled natural beauty, spirituality, and simplicity of this valley town. Manali is increasingly becoming a tourist hub for people seeking to get away from busy city life and embrace some tranquility.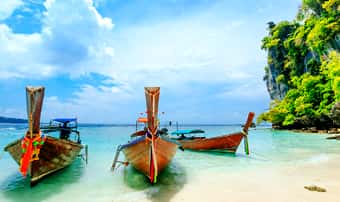 | | |
| --- | --- |
| Tour Duration: | 04 Nights / 05 Days |
| Destination: | Manali - Kullu - Manikaran |
| Tour Price: | On Request /- |
You will be boarding the Volvo bus from New Delhi at 5:30 in the evening. Be sure to wear comfortable clothes since this is an overnight journey of 13 to 14 hours.
Day 02: Arrival in Manali
You will be arriving at the picturesque town of Manali in the morning, and you will straightaway be taken to your allotted hotel. Where the rest of the day is free for you to explore the local cuisines and stroll around the mall road.
You can try some of the local delicacies like, Chaa Gosht (a meat preparation in yogurt), trout (fish), tudkiya bhaat (spicy rice dish), Babru (soaked black gram paste) among others.
Mall road is the best place to shop for some of the local produce like, Tibetan market items, woolen clothing wear, and wooden handicrafts among a plethora of others.
Day 03: Manali (Snow Point Trip)
Your day today will be reserved for your visit to the winter wonderland that lasts throughout the year, snow point. This journey will start off in the morning after breakfast, making your first stop at Kothi Gorge, which is a quaint hamlet serving as the starting point for Rohtang Pass or snow point depending on the season you visit. You can enjoy hot tea and savour the deep engaging views of the Beas valley.
On your trek to Rohtang pass you will be crossing Marhi village, which is home to several outdoorsy sports and snow-related adventures. This place is enveloped in white snow throughout the year.
Pro Tip:
Makes sure to carry lots of woolen clothes like jackets and sweaters since you will encounter snow.
Snow point is the preferred place for visitors when Rohtang pass is closed for visitation during the end of the year.
Day 04: Manali (excursion to Kullu and Manikaran)
You will be taken for an excursion to the scenic neighbor of Manali, Kullu which is located at a distance of 1 hour and 30 mines. Kullu is the ideal place for you to try out some adventurous sports activities like hiking, trekking and rafting; enjoying the delicious local food items or just relaxing and taking in the fresh air. You can also visit the oldest temple in Kullu i.e. Raghunath mandir for a more spiritual experience.
After spending some time in this quaint hamlet you will be then taken to Manikaran gurudwara which is located at a distance of 1 hour and 40 mines. From Kullu Sitting by the holy Parvati River this holy centre of Sikh worship is also home to a hot water spring where devotees can take a dip and offer their prayers.
Pro Tip:
While visiting any hill station, be sure not to be ignorant and litter the place.
Carry an extra set of clothes for wearing after taking a plunge into the holy hot water.
Finally, you will be headed back to your hotel in Manali by evening.
Your morning after breakfast will commence for a half-day of sightseeing tour starting with a visit to the holy Hadimba temple, and as the name suggests, it is dedicated to Hidimba, Bhima wife. You will then be taken to the famous Vashisht temple which is believed to be built in 4000 years ago and is dedicated to sage Vashisht. Your final destination for the day will be to the monastery of Himalayan Nyingamapa, which is home to a huge gold faced bronze Lord Buddha statue.
By the evening you will be seated on the bus that is headed for Delhi hence concluding your trip to this picturesque hamlet.